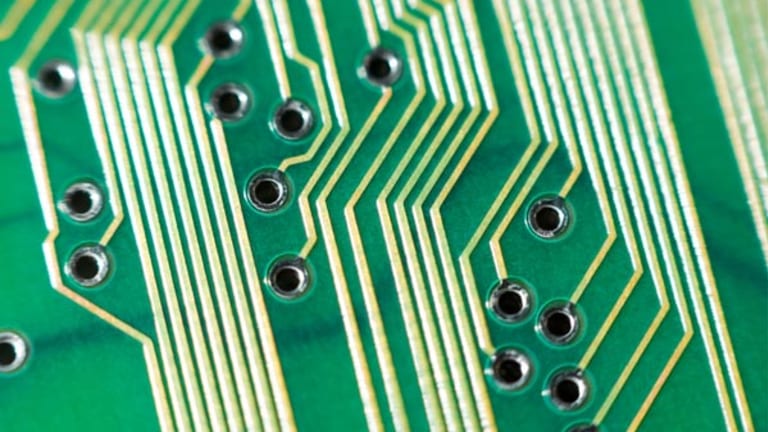 Publish date:
Yahoo! China Woe May Yield Asia Gain
What Alibaba takes away from Yahoo! in China may be repaid through bigger stakes in Japan, says analyst.
What Alibaba takes away from Yahoo! in China may be repaid through bigger stakes in Japan, says analyst.
NEW YORK, (
) -- First it was
Google
(GOOG) - Get Report
, now
Yahoo!
(YHOO)
has hit the China wall. But Yahoo! could benefit by an increased presence in Japan.
Yahoo!, which has a 43% stake in
Alibaba Group
, the largest ecommerce site in China, accused the company of selling its
Alipay
unit, an
eBay
(EBAY) - Get Report
PayPal
-like business, to Alibaba's chief Jack Ma without its consent. Alibaba Group responded Friday saying that Yahoo! knew the sale was in the works for two years and that it was mandated by the Chinese government.
Yahoo! shares were down 7% Friday on concerns that the Net shop is losing its grip on a key growth asset. The loss of Alipay also adds to the
list of setbacks Yahoo! has endured
in the past two years under CEO Carol Bartz.
But some analysts say that while there have been questions about Bartz's leadership, this particular problem is tied more to the difficulties many foreign companies encounter in China. Google, as investors might recall, ran afoul of the Chinese government when the company vowed to stop filtering controversial topics from its search results.
Google eventually responded by
shifting its China search traffic
to Hong Kong, where it operated outside China's reach. The move was a negative signal to investors who felt Google was drawing a hard line on personal liberties at a sacrifice to business. Google's former CEO Eric Schmidt had preferred a softer line that may have required more give-and-take from Google and China's government.
The Alipay example for Yahoo! seems to have less room for negotiation. China apparently decided that an online payment system was "of national importance," according to a report by Caris and Co. analyst Sandeep Aggarwal.
But to Aggarwal, the Alipay move is not a total disaster for Yahoo!. In fact, it could mean some upside if Alibaba compensates Yahoo! by giving it a greater stake in the other jointly owned assets. The loss of Alipay is "very likely part of a much broader deal structure that may involve Taobao and Y! Japan," Aggarwal writes, adding that could add "value for Yahoo! in Asia."
In other words, if Yahoo! can show that it was unfairly dealt with in the Alipay sale, the Alibaba Group may be under pressure to offer Yahoo! payment for its troubles.
For now, however, Yahoo! investors are seem more interested in selling rather than waiting for the wheels of justice to turn in their favor.
--Written by Scott Moritz in New York.To contact this writer, click here: Scott Moritz, or email: scott.moritz@thestreet.com.Follow Scott on Twitter at MoritzDispatch