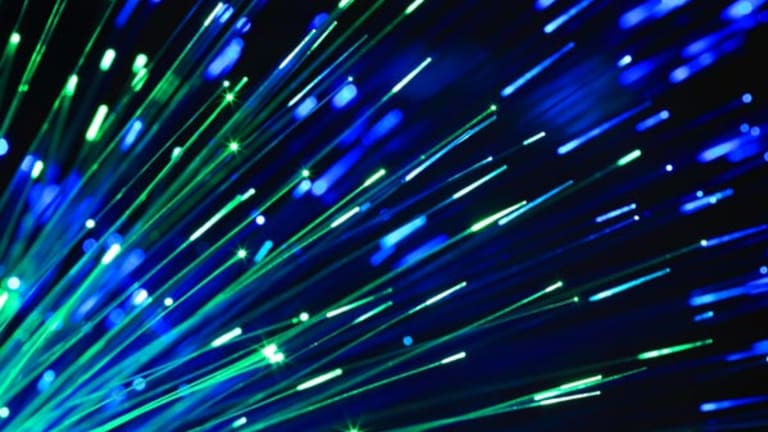 Yahoo! at a Crossroads
The embattled Internet giant's performance in the third quarter may determine if it ends up on the auction block.
NEW YORK (
) -
Yahoo!'s
(YHOO)
third-quarter results after Tuesday's closing bell may well determine whether the company has to continue to go it alone or is ripe to be swept up by one of the slew of potential strategic and private-equity suitors reportedly mulling a bid.
The company, which has struggled with identity problems and an inability to turn into a significant content player, has seen its share of the U.S. display market -- its so-called bread and butter -- decline in the past year thanks to gains from
Facebook
and
Google
(GOOG) - Get Alphabet Inc. Class C Report
.
The average estimate of analysts polled by
Thomson Reuters
is for earnings of 17 cents a share for the September-ended quarter on revenue of $1.07 billion.
A lackluster performance this quarter could make a sale more challenging. Yahoo!'s display ad unit, which comprises video and interactive ads, has long been considered one of its most valuable assets, accounting for around half of its revenue.
Yahoo! should post display growth around 5% in the third quarter, according to Youssef Squali, an analyst with Jefferies, significantly slower than the double-digit increases it has posted in previous quarters.
The company's annual U.S. display ad market share is also expected to decline to 13.1% this year compared with 14.4% in 2010, according to eMarketer.
Rivals Facebook and Google, meanwhile, are forecast to see significant gains this year, capturing 17.7% and 9.3% of the display ad market, respectively.
Google, in particular, is established as a significant threat to Yahoo! The company hasn't historically had a presence in display advertising, choosing instead to focus on its core search ad business. But it has clawed its way into the display ad arena recently through acquisitions of
AdMeld
and
DoubleClick
.
"The biggest problem Yahoo! has is Google," said Stanley Crouch, chief investment officer at Aegis Capital, who doesn't own any Yahoo! stock. "The other problem they have is Google, and the last problem is Google."
Yahoo!'s ad business has come under pressure as rivals have been able to offer advertisers less expensive ways to post their ads on sites across the web through more efficient technology.
And while its branded sites like Yahoo! News, Finance and Sports remain highly trafficked, the company also faces stiff competition from properties like
YouTube
and
Hulu
, whose video streaming content is considered more valuable to advertisers.
Yahoo!, in turn, is taking steps to boost its content profile, recently announcing a deal to place ABC news and videos, including original programming, on its site.
Ultimately, the health of the ad business will be the key to Yahoo!'s future though, whichever direction it goes. If it's strong enough, the company may feel emboldened to continue to go it alone, or else it could get bowled over by a strong offer and possibly even end up in a bidding war.
A weak showing could lead to a sale as well, but would of course impact the company's attractiveness to strategic buyers and private equity suitors. The stock is basically flat for 2011, but that's only because of the speculation swirling about a deal since CEO Carol Bartz was ousted in early September. The shares sank as low as $11.09 in early August, and are off more than 15% since hitting a 52-week high of $18.84 on May 9.
Microsoft
(MSFT) - Get Microsoft Corporation (MSFT) Report
is said to be looking at the company, as is Chinese e-commerce giant
Alibaba
, whose CEO Jack Ma has said publicly he is "very interested" in Yahoo! For its part, Yahoo! already owns 40% of Alibaba, which it purchased in 2005 for $1 billion.
Yahoo! founder Jerry Yang is also reportedly looking at taking the company private, as are private equity firms Silver Lake Partners and Providence Equity Partners.
"Investors are frustrated and pushing for change ... they don't really have any patience left," said Clay Moran, an analyst with the Benchmark Group. "Hopefully, some direction will be found before year-end."
In 2008, Yahoo! turned down a $47.5 billion acquisition offer from Microsoft, irking investors. Yahoo! has declined sharply since then, with its market cap hovering around $20 billion.
Investors also will be waiting for any update to Yahoo!'s search alliance with Microsoft. The two companies agreed to a 10-year search partnership in 2009 for Microsoft's Bing to power searches for all Yahoo! sites. Yahoo! has acknowledged in previous quarters that the Microsoft partnership had not yet met expectations due to technical complications, but that it is steadily improving.
--Written by Olivia Oran in New York
>To follow the writer on Twitter, go to
.
>To submit a news tip, send an email to:
.