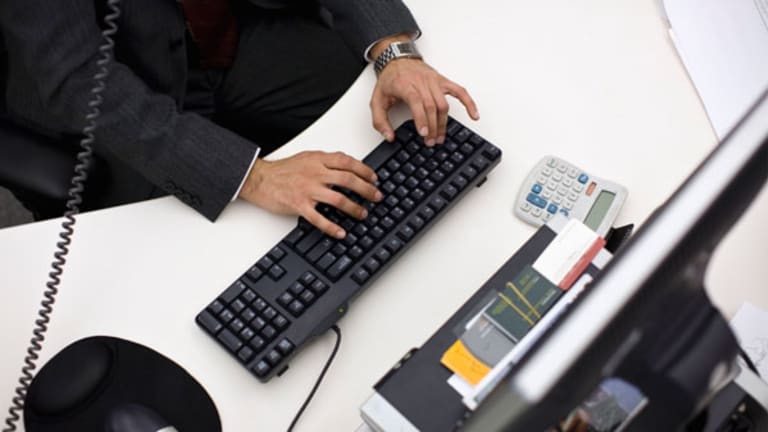 XM/Sirius Merger Takes the Slow Track
A speedy decision from regulators looks unlikely.
Sirius
(SIRI) - Get Sirius XM Holdings Inc. Report
shareholders approved the proposed $4.6 billion merger with satellite radio peer
XM
( XMSR) Tuesday, but some observers aren't anticipating a speedy decision from regulators.
Shares of both companies are up 21% in the past three months as investors' pessimism about the deal's chances of approval has lightened a bit.
"We look forward to completing the merger by the end of the year." Sirius CEO Mel Karmazin said in the vote announcement.
But Washington merger-watchers say the review will likely drag well into next year.
Regulators at the Federal Communications Commission and the Justice Department are reviewing the merger's potential impact on consumer choice and prices as well as the competitive issues of having a satellite radio monopoly.
Last week, both agencies requested additional material from the companies.
The highest hurdle for approval, say industry experts, is convincing antitrust officials that satellite radio faces formidable competition from conventional radio and new devices like
Apple's
(SIRI) - Get Sirius XM Holdings Inc. Report
iPod.
Some deal fans had predicted the merger would
gain approval as early as last month. But the new request for information seems to signal that there is a lot more work ahead, say observers.
"It's possible, not probable," says David Trout of M&A Researcher, referring to the likelihood of a successful regulatory review.
Trout -- a Virginia-based merger analyst -- predicts the XM and Sirius deal will receive the same kind of treatment that broadcaster
Clear Channel
(CCU) - Get Compania Cervecerias Unidas S.A. Report
has gotten. A year ago, private-equity firms including Thomas H. Lee Partners and Bain Capital offered an $18.7 billion buyout of Clear Channel. Shareholders approved the deal in September, but the regulatory review continues.
The FCC has a 180-day timeframe to complete its merger reviews, but as Trout has pointed out, these clocks aren't reliable.
"The timeclock has never officially stopped" on the Clear Channel transaction, "yet it's approaching a year in length. That's a perfect example of how these things can be drawn out, and just how informal that timeclock really is," says Trout.
For its part, Sirius has promised combined programming packages that offer a range of prices to help smooth criticism from consumers.
The two pay radio shops say they need the merger to save costs as the business slides into a slower growth phase. Last month, both Sirius and XM saw net subscriber growth decline despite better customer retention rates.
Sirius shares rose 9 cents to $3.50 and XM was up 52 cents to $14.25 in midday trading Tuesday.
XM says it expects to have its shareholder voting results available around 4 p.m. EST.