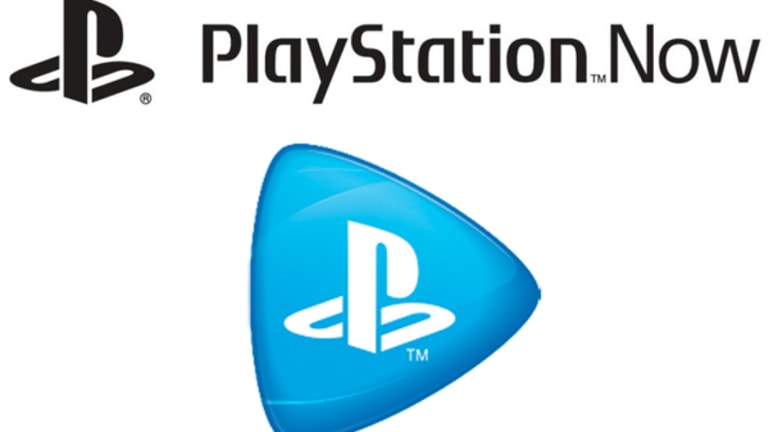 Why Xbox Could Launch Its Own Streaming Service
Microsoft could already be following Sony's lead into the world of cloud gaming.
(Updated from 9:49 a.m. EDT to reflect additional analyst commentaries in the third paragraph and EA's EA Access partnership announcement with Microsoft in the seventh paragraph)
NEW YORK (TheStreet) -- The prevailing impression is that as smartphones and tablets have burst onto the gaming scene, the era of console domination has become a thing of the past.
While the challenge is real, the view is exaggerated, especially for Microsoft (MSFT) - Get Microsoft Corporation Report and Sony (SNE) - Get Sony Corp. Report and their development partners.
"I disagree that the console will decline that much," says Ascendiant Capital Markets analyst Ed Woo. He predicts an uptick in overall industry sales as the launch of the next versions of the PlayStation and Xbox offset waning old-gen system sales, which started with the launch of PlayStation 4 and Xbox One in late 2013. Woo is foreseeing flat sales in five-years time, rather than a steep decline ahead of the next refresh. Even Juniper Research analyst Sam Smith estimates that PC and console games together will still account for over 50% of total game industry revenues over the next five years, despite forecasting a drop in combined annual sales to $41 billion by 2019, from $46.5 billion in 2014. "Juniper expects there will be a 9th generation of consoles," stresses Smith.

Electronic Arts (EA) - Get Electronic Arts Inc. Report recently gave a bullish outlook and strong quarterly results that Woo anticipates for other console-based video game makers such as Take-Two Interactive Software (TTWO) - Get Take-Two Interactive Software, Inc. Report and Activision Blizzard (ATVI) - Get Activision Blizzard, Inc. Report. EA also revealed today the all-new monthly or annual EA Access membership in partnership with Microsoft, which unlocks The Vault collection of EA's biggest games exclusively on the Xbox One, ready for gamers to download and play. The service, which starts at $4.99 a month, is being rolled out in beta to a limited number of players today, but will launch for everyone on the Xbox One soon.
Nintendo (NTDOY) is the only exception to Woo's upbeat outlook, as the company is bearing the brunt of the shift in casual and mobile console games to phones and tablets.
On top of console innovation, companies like Microsoft (MSFT) - Get Microsoft Corporation Report and Sony (SNE) - Get Sony Corp. Report are also expected to use their vast resources to tap into video game streaming as a missing link in the defense of their entertainment ecosystems. Cloud gaming is expected to plug holes in Microsoft and Sony's entertainment portfolios as games factor more and more prominently into the revenue streams of  tech giants Apple (AAPL) - Get Apple Inc. Report and Google (GOOG) - Get Alphabet Inc. Class C Report.
"Two or three years ago, the hype was that cloud gaming was going to replace the console," says IHS senior games analyst Christine Arrington. "But our perspective is it's critical for the PlayStation and Xbox brands to compete." By having a streaming option, Sony and Microsoft can extend the PlayStation and Xbox environments to a variety of devices beyond the living room, helping them keep their toeholds in the market.
Gartner research director Brian Blau says once video game streaming is up and running, it will become both a "cornucopia" for gamers and a lucrative path for the big console-makers and publishers. With the service, there will be a revival of older games that sees players enjoying flexible access to "nostalgic" titles that were popular or well-rated, and underrated games that are long overdue for some recognition. Gamers will be able to play the older games not only on all-purpose devices, but also on newer consoles. The older games would be made available only after a highly-selective process funneling to users only the games that are most important to them; they would help ensure continuous, long-term monetization. The library would also gradually become more sophisticated as demand drives the publishers and their developer partners to dedicate resources to coding future games for cloud-compatibility, allowing them to avoid anything similar to the current situation where some older games are in need of recoding or can't be recoded at all for the cloud.
Blau says he believes as long as premiums are at reasonable levels, consumers would be willing to pay extra for easy access to their favorite, older games. He notes also that third-party developers have the incentive to work on streaming services with the big publishers in their search for "found money." Sony has already begun testing consumer price sensitivity through its PlayStation Now beta.
"Gamers have been waiting for something like this," says Blau.
For the core group of console makers and publishers, "cloud games would allow them to monetize back catalog in a much more effective way," Blau explains. This would be the first time where they really had the opportunity to bring out the long-term potential of their long-tail revenue streams.
IHS' current estimate for online console spending by 2018 is $9.3 billion, including subscription and transaction revenues, with streaming being a part of this. This is a strong number when factoring in the nascent aspects of the market. Meanwhile, Blau affirms the potential for streaming revenue should keep getting better as bandwidth in the U.S. and around the world continues to improve.
Valve head Gabe Newell, a former Microsoft employee, has said that cloud gaming is not a viable option because of potential problems such as growing latency sensitivity (delay in data transfers), but Arrington is certain that Newell will change his mind as the technology evolves. Blau adds that absolute broadband growth isn't needed to support cloud gaming for now, because "today there is enough bandwidth for cloud gaming to get started and provide good value for most Internet users in the U.S."
The first of the big console makers and publishers to publicly announce a significant move into the game streaming, has been Sony. The company bought cloud-gaming service Gaikai for $380 million in 2012, which has resulted in the PlayStation Now service, which is available on PlayStation consoles, portable devices, and other digital entertainment hardware.
"$380 million is a lot of money to invest, so I think that they're very serious about trying to make cloud gaming work for them," says Arrington. "This is not a short-term, throw-it-out there kind of thing for them."
Sony's pricing levels for the PlayStation Now has reportedly so far been quite jarring. But Arrington points out that the price points are still under experimentation in a very immature market, and should change dramatically once the company gets a better sense of demand and the product is commercially launched. "Sony is very savvy and does understand that that is not a consumer-viable pricing option right now," Arrington underscores.
For now, the price tests have only been for rentals. If the publishers see gamers embracing the transactional model, they may be more inclined to keep pursuing that to monetize each piece of content, rather than explore the all-you-can-play Netflix (NFLX) - Get Netflix, Inc. Report-type subscription, says Arrington. But if gamers end up not liking rentals and refusing to participate in the current model, Sony would be more inclined to push for a Netflix-type model.
According to Ars Technica, Sony has been charging gamers up to $5 for a four-hour rental to stream PS3 games on their PS4 consoles, and as much as $30 for 90 days of access to a game like Final Fantasy XIII-2, a game that sells new for about half that price on discs. Games such as Guacamelee cost $15 for either a 90-day rental or a full download onto the PlayStation Now, according to Ars Technica. PlayStation Now has been going through various beta phases since January, with the first phase having testers play for free, with the second seeing players charged. The open beta is expected to start on July 31 in the U.S. and Canada.
While Sony has been very public about its streaming plans, industry analysts believe that Microsoft and Nintendo, especially Microsoft, have in all likelihood also been working towards this, behind the scenes. With cloud technology being a core part of Microsoft's DNA, it would make sense to bring it Xbox from the enterprise side. Given that Microsoft isn't under the same type of pressure that Sony has to make public announcements on its cloud streaming progress, the company is more likely to take more time to iron out the details of launching such a service. It's been given the renewed opportunity to concentrate on a strong, games-focused message after its mistake last year of marketing the Xbox One as home entertainment hub and alienating many of its gaming customers. Based on Microsoft's built-in cloud technology and the planning that would be involved in launching a streaming service, Arrington estimates the timeline would be between 6 and 18 months out from here.
With a Microsoft streaming service also looking to be in the horizon, Microsoft and Sony would have differentiate their digital entertainment environments through content, says Arrington. Exclusive titles and experiences would be what sets them apart, assuming that the technology works. If one of the services is plagued by technical problems, the other will have a competitive edge, so both would try to make sure they went to market with the most reliable infrastructure.
As for Nintendo, industry analysts believe that the company is already working internally to develop a game-streaming product. However, its primary focus right now is to work on content that will sell its Wii U console. Arrington notes that not having a first-mover advantage might not be such a bad thing for Nintendo because the company might find a way to reap the benefit of the research and groundwork already laid down by Sony and Microsoft.
In the short-term, the newest games in the market are unlikely to play a big role in the game streaming libraries given that broadband ubiquity has yet to be realized, says Blau. It hasn't gotten to the point yet where Sony and Microsoft could survive on a purely digital distribution of games, where the newest wave of games could go straight to the cloud. Right now, they'd still be wary of disrupting their current distribution models with partners like GameStop (GME) - Get GameStop Corp. Class A Report and Walmart (WMT) - Get Walmart Inc. Report, whom they rely heavily upon to sell the latest games and hardware. In addition, Sony, Microsoft, and their development partners also need to hedge against the fact that the game industry won't stop advancing; there's always the risk of more sophisticated games requiring new hardware, that could out-innovate Internet innovation.
-- Written by Andrea Tse in New York
>Contact by Email