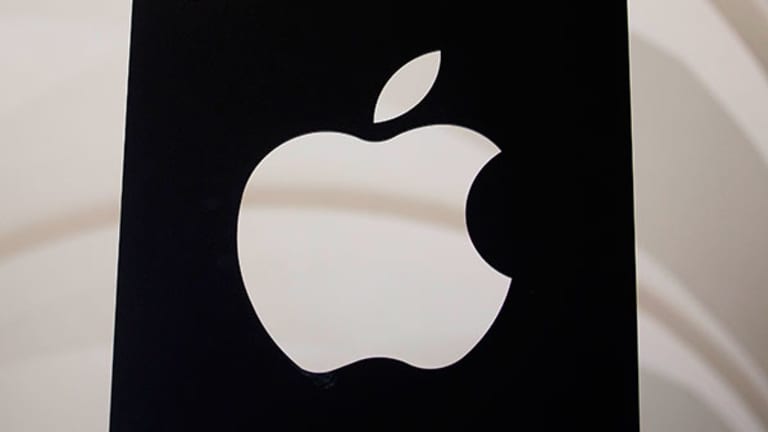 WWDC Sets Up Apple for Big Second Half in 2014
With no new hardware products but a major overhaul of its desktop and mobile operating system, Apple is laying the foundation for a big second half of the year.
NEW YORK (TheStreet) - With no new hardware products but a major overhaul of its desktop and mobile operating system, Apple (AAPL) - Get Apple Inc. (AAPL) Report is laying the foundation for a big second half of the year.
On Monday, Apple launched its newest operating system, Mac OS X Yosemite, in addition to a new iteration of its mobile operating system, iOS 8.
The iPhone and iPad creator called iOS 8 its biggest release since the launch of the App Store at the dawn of the iPhone era, and the redesign includes a host of new features and functions, which may add fodder to speculation a big hardware launch could come in the second half of 2014.

WATCH: More tech videos on TheStreet TV ' More videos from Brittany Umar
iOS 8
Apple says iOS 8, complete with an iCloud Photo Library, is a simpler, faster and more intuitive user experience that will give users a lot of new functionality. Within iOS 8, Apple has launched a new Health application that will centralize a user's health and fitness data and may cause die-hards to continue to wait for new hardware like a smartwatch.
iCloud Photo Library will give users improved ability to share photos across their devices, while new messaging features will allow to share voice, video or photos with a single swipe. For some who have been on long, annoying group messages, Apple has now created the ability to remove oneself from those group messages.
The Health app gathers information from a host of health-related applications and will provide users with a clear and current overview in one place, the company said on Monday. iOS 8 also offers developers the ability for health and fitness apps to communicate with each other, possibly opening the doors to more comprehensive health apps.
Family Sharing, another new feature will allow whole families to browse and download each other's iTunes, iBooks and App Store purchases. Up to six family members can participate in a family plan with their own Apple ID, and parents will have the ability to create permissions for adolescents and young children.
Additionally, the company launched what it calls smart home technology, known as Homekit, that will allow its users to integrate computing hardware with smart appliances.
Yosemite
Apple also announced the redesign of its OS X with what it calls a fresh, modern look and powerful new applications. Controls will be smarter, clearer and easier to understand with streamlined toolbars. Icons will have a more consistent design and improved readability. Meanwhile, a Notification Center will have widgets for Calendar, Weather, Stocks, Reminders, World Clock and social networks with the added ability to customize views.
Apple also enhanced its Finder to have iCloud drive. With iCloud users can access all files on the cloud from a desktop, iPhone, iPad or even a Windows PC.
Underscoring those efforts to further create seamless integration across Apple devices, the company said Yosemite will include a feature called Handoff that allows a user to perform an activity on one device and pass it onto another. Messages, for instance, will be accessible on all Apple devices meaning that a user can SMS or MMS directly from a Mac.
All told, Apple has laid the architecture for what many expect to be a busy year of consumer product launches. The Apple ecosystem has been refreshed, continues to blur the lines between desktop computing and mobile, and appears all the more intuitive.
Also See: Apple WWDC Live Blog Recap
-- Written by Antoine Gara in New York.