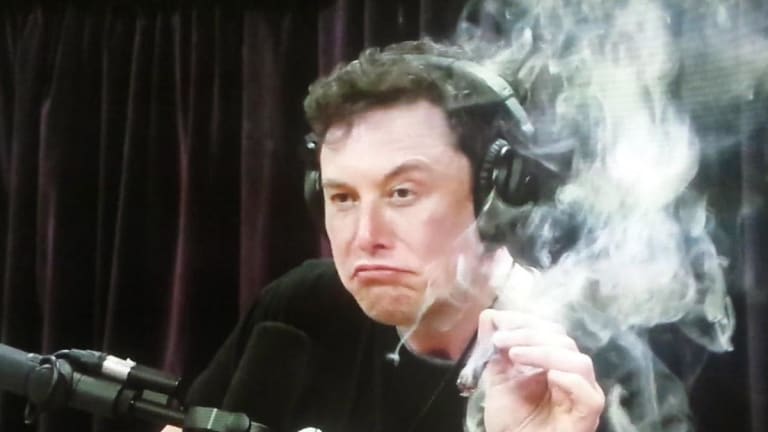 As Tesla Chairman, Murdoch Might Not Rein in a 'Naughty' Musk
As Elon Musk keeps tweeting, at least one Tesla observer worries that a new insider chairman would lack the leverage or the desire the challenge the CEO.
Tesla Inc. (TSLA) - Get Tesla Inc Report CEO Elon Musk may have settled with the SEC over his infamous 'funding secured' tweet, but the real battles may be just beginning on Tesla's board.
As terms of the settlement, Musk and Tesla must each pay a fine of $20 million, and Musk must also step down as chairman of Tesla's board for a period of three years, and within 45 days of the settlement.
Musk will stay on as CEO -- a role that he reportedly wielded as part of an ultimatum in sparring with the board over how to handle the SEC lawsuit. According to a New York Times report, Musk threatened to resign as CEO if he was made to accept the SEC's Sept. 28 charge that his "take private" tweet was fraudulent. The SEC had offered a generous settlement that would force Musk to step aside as chairman for two years -- but Musk wound up rejecting the first bargain. Terms of the final settlement included three years in exile from the chairmanship. 
"[The settlement] is soft in that it doesn't require the chair be an outside director who is being newly appointed to the board," said John C. Coffee Jr., a professor at Columbia Law School. "Tesla's board is a good old boy's club -- former employees, longtime fans, where no one is willing to stand up to him."
The Times reported that the board will establish a permanent committee to monitor communications and disclosures by Musk. Although the fact that the 'funding secured' announcement was made on Twitter had no bearing on the SEC's case -- it was found to be materially false, regardless of how it was sent -- Musk's Twitter habits have become a focal point for the concerns of many Tesla investors, and its board. On Monday, Musk tweeted a link to the Naughty by Nature song, 'O.P.P'.
"The Naughty by Nature tweet suggests he's not repentant," Coffee added.
Meanwhile, James Murdoch -- current Tesla board member and 21st Century Fox (FOXA) - Get Fox Corporation Class A Report CEO -- is reportedly being floated to replace Musk as chairman. Coffee suggested that elevating another Tesla insider could further entrench Musk's leverage over the board, although Murdoch has only been on the board since 2017.
"Tesla would need someone like Warren Buffett, someone you don't trifle with," Coffee added. "Again, I'd emphasize that Musk has total leverage over the board. And it's important to hire a COO. Frankly, he's expending efforts that he can't keep up with, and they should deal with the possibility that he has some kind of breakdown."
Make Money on Closed-End Mutual Funds. TheStreet's Robert Powell recently hosted an all-star panel of experts who explained everything you need to know on closed-end mutual funds, an often-overlooked investment class. Click here to register and watch for free.