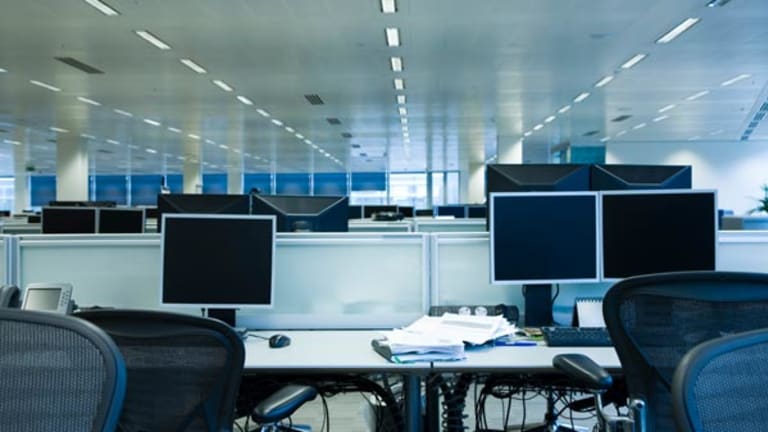 Would an iPad Mini Tarnish Apple's Brand?
Rumors persist about an iPad Mini. Would a scaled-down iPad tarnish Apple's brand?
Rumors persist about an iPad Mini. Would a scaled-down iPad tarnish Apple's brand?
NEW YORK (
) - Rumors of an
Apple
(AAPL) - Get Report
iPad Mini have persisted for as long as the tablet has been around. If the company does come out with a smaller tablet, this would be a stark shift in ideology for the gadget maker, one which may not resonate with all Apple zealots.
Kokatu has translated a Chinese blog post
about a 7.85-inch version of the iPad, something we at
TheStreet
have
. In a March poll, nearly two-thirds of respondents said they would buy a smaller iPad. However, more than 35% of respondents said they would need to see it first, as there has been concern over whether a 7-inch device would ruin the tablet experience.
Former CEO and co-founder Steve Jobs once said that a 7-inch tablet was "dead on arrival." On a 2010 earnings call, Jobs said, "One naturally thinks that a 7-inch screen would offer 70 percent of the benefits of a 10-inch screen. Unfortunately, this is far from the truth. ... The reason we
won't make a 7-inch tablet isn't because we don't want to hit
a lower price point, it's because we think the screen is too small to express the software."
The increasing iPad mini chatter comes at a time when Apple's stock is slipping. Shares of the consumer tech giant have posted outsized gains this year, up more than 45%, compared to a 14.7% gain in the Nasdaq, but have lost almost 7% in the past 5 trading days.
ISI Group's Brian Marshall notes that an iPad Mini has been rumored for a long time, but does not believe it's the reason for the current weakness in Apple shares. "We doubt the product will hit the shelves anytime soon as we believe Apple's growth with its current 9.7-inch form factor will not slow anytime soon," he wrote, in a note released on Monday. "In our view, Apple will not confuse the market with additional similar product SKUs."
Both
Amazon
(AMZN) - Get Report
and
Barnes & Noble
(BKS) - Get Report
, however, have proven that there is demand for 7-inch tablets, with the Kindle Fire and Nook, respectively.
The
Kokatu
article says the tablet would cost between $249 and $299, similarly priced with offerings from Amazon and Barnes and Noble.
Apple has steadfastly used one form factor for most of its iDevice line. One size for the iPhone, and one for the iPad. Only the iPod line has multiple form-factors; the iPod Nano and iPod Touch. Tim Cook may be
differently to Jobs, but there hasn't yet been a major product change.
If Apple does indeed come out with an "iPad Mini," this would be a clear sign Apple is deviating from the culture and DNA it had under Jobs. Some shareholders, though, may take some convincing about a scaled-down iPad.
Apple declined comment for this story.
Shares of Apple are lower this morning, off 1.54% to $595.92.
Interested in more on Apple? See TheStreet Ratings' report card for
this stock
.
Check out our new tech blog,
Tech Trends
. Follow TheStreet Tech
.
--
Written by Chris Ciaccia in New York
>To follow the writer on Twitter, go to
http://twitter.com/commodity_bull
.
>To submit a news tip, send an email to: