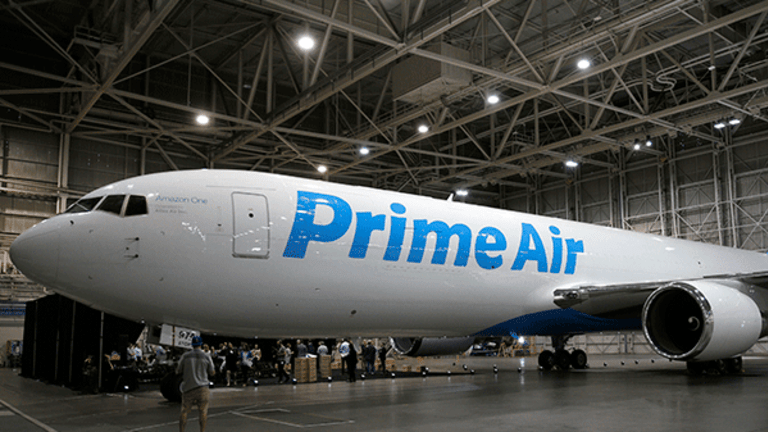 Will Your Online Purchases Face More Taxes? -- Tech Roundup
As more and more sales shift to e-commerce, governments are looking for their cut, too. Google Fiber enters Salt Lake City.
Editors' pick: Originally published August 26.
As it currently stands, sales tax is charged for online purchases only when the seller has a significant presence in the same state as the buyer. The taxes were still owed by the consumer, but the seller did not have to charge the buyer and the government has no way to collect it. But if Uncle Sam gets its way, that won't last for long.
Virginia Republican Rep. Bob Goodlatte, who serves as the House Judiciary Committee Chairman, is trying to push through a different set of taxes. Instead, he wants purchases that are made across state borders to be taxed as well.
Of course, this wasn't such a big issue until more recently when sales began to vacate brick-and-mortar retailers in favor of e-commerce channels like Amazon (AMZN) - Get Free Report .
As the good folks at Fortune put it:
"Goodlatte's bill seeks to address some of these concerns by creating a hybrid process whereby the seller's state chooses what goods will be taxed, and the state where the buyer is located would set the tax rate."
More or less, this gives the companies some flexibility to work with, rather than simply being at lawmakers' mercy. Given how prominent companies like Amazon have become in the retail world, it's no surprise that the government is looking to get its piece of the pie too.
Shares of Amazon closed at $759.22 Thursday, up 0.3%.
Alphabet's (GOOGL) - Get Free Report "other bets" business has shown impressive revenue growth, but its operating expenses continue to grow. Adding to that pain has been Google Fiber, the company ultra-fast, but expensive-to-implement internet service.
While Google Fiber has pulled back on some of its ambitious expansion and looked for alternative ways to offer users faster internet, that doesn't mean it's stopped completely. Google Fiber is ready in Utah's capital, Salt Lake City.
The company offers 1 gigabit speeds for $70 per month and 100 mbps for $50 per month. Talk about speed -- and neither have data caps. For the record, the average broadband speed in the U.S. is just 34 mbps, so even the cheap option is three times faster. the 1 gig option, as in 1,000 mbps, is almost 30 times faster.
Will Fiber result in higher rent?
Google Fiber will continue to roll out in new cities, particularly where the company has already started. But will it continue behind those cities to even more? That's unclear, but given these speeds, it sure would be nice. The U.S. ranks 27th in the world for internet speed.
Shares of Alphabet closed at $791.30 Thursday, down 0.3%.
Alphabet is a holding in Jim Cramer's Action Alerts PLUS Charitable Trust Portfolio. Want to be alerted before Cramer buys or sells GOOGL? Learn more now.
Did you know that the National Park Service was created 100 years ago? Unless your an avid reader of current events (or a major national park buff), the answer is probably not. 
So what better way to celebrate than by visiting these parks. Well, that may not be so easy. But luckily since we've advanced quite a bit over the past century, we can use virtual reality to "tour" these parks instead.
Who better to lead the charge than Google? The company has created a 360-degree guided tour for five of the parks to mark the Service's anniversary.
Viewers will be able to tour Kenai Fjords in Alaska, Volcanoes in Hawaii, Bryce Canyon in Utah, the Carlsbad Caverns in New Mexico and Dry Tortugas in Florida.
I only wonder what the company will do on the 200-year anniversary.
This article is commentary by an independent contributor. At the time of publication, the author held no positions in the stocks mentioned.