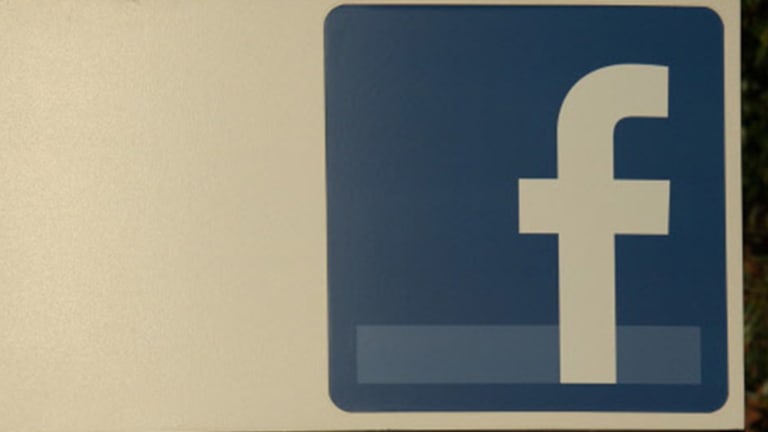 Publish date:
Will Users Like Facebook's New Selection of 'Reactions?' — Tech Roundup
Facebook now offers more than the famous 'like' option, Mobileye sees heavy volatility post-earnings, and Google's expanding its fiber network.
Facebook now offers more than the famous 'like' option, Mobileye sees heavy volatility post-earnings, and Google's expanding its fiber network.
Facebook (FB) - Get Report has finally upped its "reaction" choices for users, allowing them do just more than "like" their friends' pictures or statuses. 
Although the oft-talked about dislike button isn't making an appearance, the company did introduce five new reactions in addition to the "like" button, including: "love," "haha," "sad" and "angry."
Users have been requesting new options from Facebook for quite some time. But management likely wanted to get its options right the first time, thinking of all the possible outcomes -- such as a dislike button -- could have on the platform and its users.  
The expansion of reactions should be helpful. For instance, many users may not want to "like" something that is sad, but don't feel comfortable enough to comment either. Now, they can use the "sad" reaction instead. 
Some users might be concerned about the bombardment of buttons they'll have to see. But that's actually not the case. Facebook will still only display the "like" button. Uses can push it to simply "like" something, or hold it down to see their additional options. 
Facebook closed at $106.88 on Wednesday, up 1.4%. 
Ever heard of one of Google's Fiber cities? Roughly six years ago, the company -- now called Alphabet (GOOGL) - Get Report -- launched Google Fiber, "with the goal of making the web better and faster for everyone."
The company started in Kansas City, and has added Atlanta and Austin and Provo, Utah. Upcoming cities include Salt Lake City, Charlotte, Nashville, San Antonio and San Francisco, among others. 
Google will look to hook into existing fiber networks in some cases, which would allow it to provide its services in apartments and condos more quickly. Part of the goal -- aside form just making faster Internet -- is to get residents online for the first time, for free. The company is doing this by connecting certain public housing properties. 
The tech giant has also addressed other big-name cities and potential sites, including: Chicago, Tampa Bay, San Diego, Los Angeles, Portland, Oklahoma City and Louisville. 
Shares of Alphabet closed at $720.90 on Wednesday, up 0.5%.
500 miles. That's how far Tesla Motors (TSLA) - Get Report is willing to tow your Tesla vehicle for service-related issues that fall within the Roadside warranty. Previously, the automaker would only tow vehicles 50 miles, so the ten-fold increase is a big change. 
Although Tesla said in an email that 93% of owners "are within the 50-mile tow radius to the nearest Tesla Service Center," the company is looking to expand its efforts in order to better serve customers. 

Of course, as Tesla continues expanding, even more customers will likely fall within the 50-mile radius. But the added cushion certainly is nice.
In any light, it was a good move for Tesla, especially considering less than 10% of its current customers are outside of the towing bubble. Good press, without likely having to pony up much in the event of a long-haul tow should be viewed as a win - albeit small - for the automaker.
Shares of Tesla closed at $179 on Wednesday, up 1%.
Investors who thought the S&P 500's gain of 0.44% was impressive after falling more than 1.5% in early trading clearly don't own a piece of Mobileye (MBLY) .
Shares of the camera-based driver assistance company plunged more than 10% early Wednesday after the company reported earnings. Despite topping both earnings per share and revenue expectations, the company's full-year guidance for 2016 was blamed for the shellacking. 
Mobileye expects sales of $336 million to $340 million for the year, vs. analysts' expectations of $344.5 million, and EPS expectations of 68 cents to 69 cents versus EPS estimates of 70 cents. 
Apparently, investors either shrugged off the news, or decided that 40% year-over-year sales growth wasn't too shabby. After being down double-digit percentages, the stock rallied on the day. Shares closed at $29.27, up 1.8%. 
This article is commentary by an independent contributor. At the time of publication, the author held no positions in the stocks mentioned.