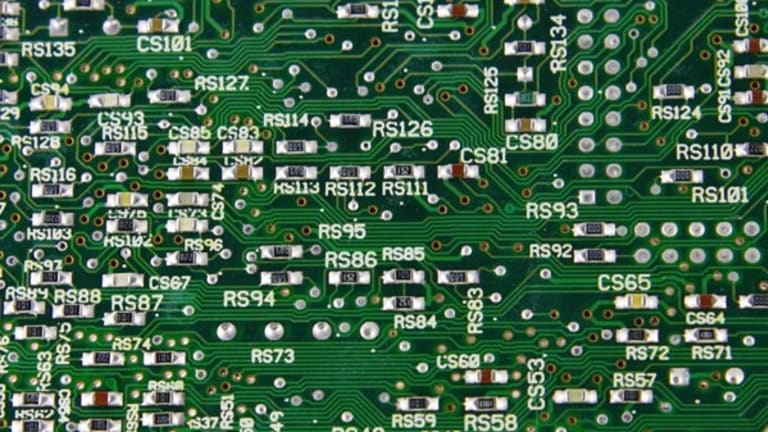 Publish date:
Will Tim Cook Open Apple's Wallet?
After just a few months as Apple CEO, could an Anobit deal signal Tim Cook's willingness to spend money on M&A?
After just a few months as Apple CEO, could an Anobit deal signal Tim Cook's willingness to spend money on M&A?
CUPERTINO, Calif. (
) -- Rumors are swirling that
Apple
(AAPL) - Get Apple Inc. (AAPL) Report
may
flash memory maker
Anobit
for between $400 million and $500 million. Could this be a sign that new CEO Tim Cook was serious when he said he's "not religious" about hoarding the company's cash?
Apple is reportedly considering an acquisition of flash memory maker Anobit.
With more than $81 billion in cash on its books, there has already been speculation that Cook may carve off some of Apple's cash haul, and a
acquisition has been cited as a possibility. A possible Anobit deal could therefore signal a shift in Apple's strategy.
Apple has done only a handful of mergers since Steve Jobs returned to the company in 1998 that have surpassed the $200 million mark. These include deals for
NeXT
,
P.A. Semi
,
Quattro Wireless
,
C3 Technologies
, and, according to rumors,
Siri
.
Cook, however, hinted at a shifting cash stragtegy on the company's fourth-quarter earnings call. "I'm not religious about holding cash or not holding it -- I'm religious about a lot of things but not that one," he said, in response to a question from Merrill Lynch analyst Scott Craig. "We will continually ask ourselves what's in Apple's best interest and always do what we believe is in Apple's best interest."
Today's Anobit rumor may be the start of what Cook meant when he said he was "not religious."
Apple has historically been averse to large acquisitions, with NeXT Computer being its largest acquisition to date, at a
of $404 million, according to
Wikipedia
. Apple does not publicly disclose how much it pays for acquisitions.
"In terms of size,
the rumored Anobit deal is tiny, but shows
Apple is far more concerned about securing chip differentiation than people realize," explained Peter Misek, an analyst at Jefferies & Company.
Other companies that have been cited as possible Apple acquisition targets include
Fusion-IO
(FIO)
, another flash memory storage company,
Twitter
, and perhaps
Wolfram Alpha
. Apple could look to monetize Wolfram Alpha's API
application programming interface, its source code. Currently, Siri uses Wolfram Alpha to display answers to questions asked.
As for Twitter, Apple's newest mobile OS, iOS 5, has deep integration with the micro-blogging phenomenom, which is used on Apple's apps such as Camera, Photos, Safari, Contacts, and Maps. Apple could theoretically look to Twitter to successfully integrate a social networking strategy, which the company has been sorely lacking, despite launching Ping a few years ago.
Apple shares were rising Tuesday, up 0.9% to $395.21.
--
Written by Chris Ciaccia in New York
>To follow the writer on Twitter, go to
http://twitter.com/commodity_bull
.
>To submit a news tip, send an email to: