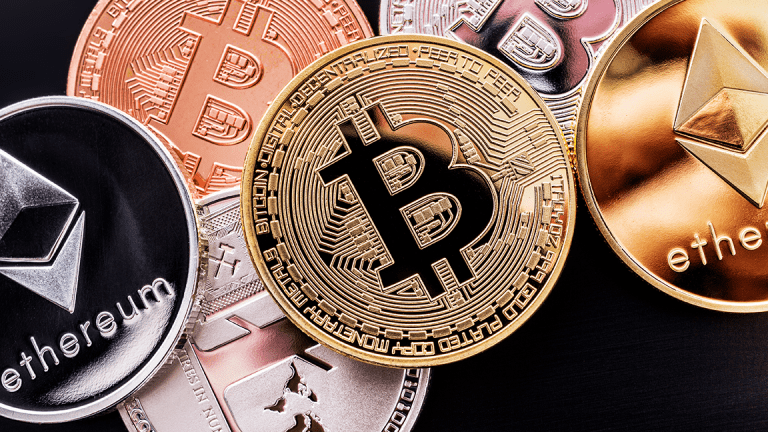 Publish date:
Will SEC, DOJ Investigations Bring Relief from Crypto Volatility?
The SEC and DOJ have stepped up investigations of illegal activity and fraud in the crypto world, according to recent reports. What does the scrutiny mean for crypto investors?
The SEC and DOJ have stepped up investigations of illegal activity and fraud in the crypto world, according to recent reports. What does the scrutiny mean for crypto investors?
Regulators and law enforcement are keeping a closer eye on crypto.
The price of bitcoin collapsed this week to levels the cryptocurrency hasn't seen since approximately October 2017, prior to a hot streak that pushed up the price of one coin to more than $17,000 in mid-December of last year. Amid price volatility, bitcoin was trading at approximately $4,400 as of Wednesday afternoon.
Crypto analysts pinned the plunge on everything from everything from a recent fork of the bitcoin byproduct Bitcoin Cash to the growing use of derivative trading instruments. But alongside the price drop, additional news emerged that the Department of Justice launched a criminal investigation into the sources of bitcoin's giddy price spike in late 2017.
As reported by Bloomberg, federal prosecutors opened a criminal probe several months ago around whether illegal conduct, such as flooding the market with fake orders to manipulate trading volume, was driving up bitcoin prices.
More recently, the DOJ has honed in on Tether Ltd., a Hong Kong-based crypto company, and Bitfinex, a platform managed by many of the same people as Tether. Tether runs a trading platform that allows traders to bet on price movements of various cryptocurrencies, and purports to be backed by U.S. dollars on a $1-per-one-token basis.
It wasn't immediately clear whether executives of either company are currently under investigation, or whether the probe is focused on illegal activity occurring on either of the platforms.
In June, a study published by researchers at the University of Texas found that Tether had been used to counteract declines in the price of bitcoin in conjunction with the Bitfinex exchange.
The DOJ investigation is the latest development signaling an intensifying focus on crypto activity by regulators and law enforcement. This week, the SEC also stepped up enforcement of fraudulent activity in the world of cryptocurrencies and digital tokens, settling cases with two start-ups, Airfox and Paragon, which each raised millions in initial coin offerings that weren't properly registered.
The Wall Street Journal also recently reported that the agency has subpoenaed Salt Lending, a startup focused on cryptocurrency loans, in connection with a $50 million ICO it conducted late last year.
It's not obvious whether there's a causal relationship between the SEC and DOJ activity and the price of bitcoin. Stephen Palley, an attorney focused on cryptocurrency, told Bloomberg TV this week: "I'm not sure that there is necessarily any connection between recent SEC activity and the price of cryptocurrencies."
For those seeking to invest in crypto on a longer-term basis, the crackdowns could have another effect -- relief from the wild price volatility that has characterized cryptocurrency prices for much of their existence. 
"We are in a transition period, from a crypto economy dominated by technology players to one built on the adoption of cryptocurrency by traditional institutions," Thomas Graham of the cryptocurrency advisory firm TLDR Global, told TheStreet this week. "Regulation will play a role as early adopters cash in digital assets and traditional banks, funds and governments buy up positions. The result will be a more stable economy, but some of the magic that has driven the last 10 years of growth will disappear."