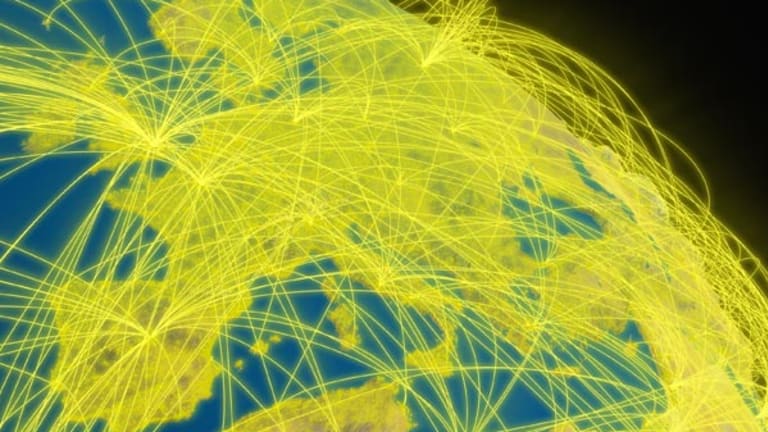 Will H-P and 3Com Unravel Brocade?
H-P's shock acquisition of 3Com has placed Brocade firmly in the spotlight.
SAN JOSE, Calif. (
--
Hewlett-Packard
's
$2.7 billion
acquisition of
3Com
(COMS)
sent shockwaves through the tech sector this week, placing switch maker
Brocade
(BRCD)
firmly in the spotlight.
Brocade had been
as a possible H-P
acquisition target
prior to the 3Com deal. With its longstanding partner H-P netting 3Com, however, Wall Street is now weighing the potential impact on Brocade.
The company's shares
fell
in the aftermath of the 3Com announcement, and the networking specialist was also
by ThinkEquity and Piper Jaffray. Citing stiffer competition from H-P and 3Com, ThinkEquity downgraded Brocade from buy to hold, whereas Piper Jaffray warned that that the company's Other Equipment Manufacturer (OEM) strategy is not working as planned.
Shares of Brocade closed at $9.25 Wednesday, prior to the 3Com acquisition, and are trading at just above $8 Friday.
"H-P acquiring 3Com
is a negative for switching and routing competitors long term," wrote Jayson Noland, an analyst at R.W. Baird, in a note released this week. "Implications are most negative for Brocade given speculation H-P would acquire it, plus increased competition for the
company's
Foundry
portfolio."
Brocade is a longtime partner of H-P, which rebrands the company's storage switches, although there had been talk that of a similar deal for Brocade's IP networking products.
"H-P buying 3Com takes a Brocade IP OEM deal or acquisition off the table," wrote Noland, but adds that this could also strengthen Brocade's OEM
with
IBM
(IBM) - Get International Business Machines Corporation Report
.
Another analyst feels that the 3Com deal may have taken the wind out of the sails of both Brocade and Juniper.
"The immediate fundamental impact is likely felt at Brocade and
Juniper
(JNPR) - Get Juniper Networks, Inc. Report
-- both of which had been courting H-P heavily for an OEM deal as the "anybody but
Cisco
(CSCO) - Get Cisco Systems, Inc. Report
supplier of choice," wrote Paul Mansky, an analyst at Cannacord Adams, in a note.
It's not all doom and gloom for Brocade, however. The
storage maker
has been on something of an
recently, raising its 2010
revenue forecast
.
"We believe that Brocade will continue to be H-P's preferred supplier for storage switches," wrote Kaushik Roy, an analyst at Wedbush, adding that there are still gaps in H-P's portfolio. The tech bellwether, for example, lacks a switch offering Fibre Channel over Ethernet (FCoE), which is seen as key in companies' efforts to reduce cabling. "H-P will continue to rely on Brocade's FCoE products to offer converged Ethernet solutions," said Roy.
Even with the 3Com bombshell, the analyst says that Brocade is unlikely to reduce its bullish 2010 revenue and earnings estimates.
"H-P's potential partnership with Brocade for its Ethernet products was not officially announced," he explained. "We therefore believe that management would not have to bring down any of its future revenue estimates."
Brocade, which reports its October results on Nov. 24., is still in a relatively strong position, according to Roy, who maintained his $12 price target and outperform rating for the company.
"Brocade should announce strong results for the October quarter," he wrote, adding that its partnerships with
Dell
(DELL) - Get Dell Technologies Inc Class C Report
and IBM should continue to ramp. "We believe that Brocade continues to be in a unique position to build itself into a company with a large presence in both storage and data networking markets."
-- Reported by James Rogers in New York
.