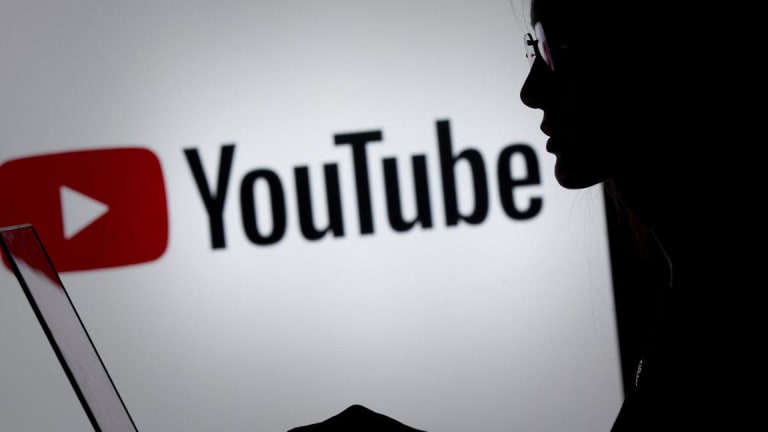 Will Google Finally Disclose YouTube Revenue on Monday?
The transparency would be welcome and may come sometime in the future, but it seems unlikely in the near term.
For a long time now, analysts and investors have wanted Alphabet (GOOGL) - Get Alphabet Inc. Report /Google to disclose more details about the size and performance of YouTube to get a better handle on its growth and overall impact on Google's financials.
Now at least a handful of analysts are predicting, or at least hoping, that Alphabet will finally reveal those numbers -- perhaps as soon as Monday when the internet giant reports its fourth-quarter earnings after the close, according to Business Insider. (TheStreet will be live blogging Alphabet's earnings and earnings call after the close; please visit our home page then for more details).
Alphabet is the Stock of the Day on Real Money, our premium site for active investors. To see Real Money's extensive coverage of Alphabet, please click here.
TheStreet's Jim Cramer is among those pushing for Google to release more information about YouTube's performance to highlight how well it's doing and show that declining cost per click numbers for Alphabet are not that worrisome (Alphabet is a holding in Cramer's Action Alerts Plus portfolio).
"We think GOOGL would benefit from more articulation around Alphabet's high-growth areas like YouTube or the monetization efforts within Other Bets constituents Waymo and Verily," said Jeff Marks, senior portfolio analyst for the Action Alerts Plus portfolio. "It would allow investors to focus less on Traffic Acquisition Costs which have eaten up margins, and more on how the company is becoming diversified into other high-growth areas away from pure search."
But breaking out YouTube's numbers appears unlikely in the near term, as the SEC thus far has not required Alphabet to disclose them and the company has competitive and other reasons to stay mum. In the longer term, though, as the fast-growing YouTube becomes a larger part of Alphabet's overall business, Alphabet will likely be forced to reveal more information.
"YouTube is a material contributor to Alphabet results, and it is inevitable that the company will break out YouTube results separately," said Wedbush Securities' Michael Pachter in an email on Monday. "I can't say that happens today, however."
In a report last June, BMO analyst Dan Salmon estimated that YouTube generated about $12.4 billion in advertising revenue in 2017, or about 11% of Alphabet's total revenues for the year of $110.9 billion. Salmon forecast that YouTube's revenues would grow to about $24.7 billion by 2020, or 13% of his expected $189.9 billion in revenues for the entire company that year.
Shares closed 1.99% higher at $1,132.80.
Score a Touchdown with Jim Cramer's Big Game Special
Get access to the best stock picks in Jim Cramer's investment portfolio by executing a two-minute drill on our Big Game Special on Action Alerts PLUS, Jim's VIP club for investors. Sign up now through Feb. 4 and receive 58% off of the normal subscription price. Now that's a real touchdown!