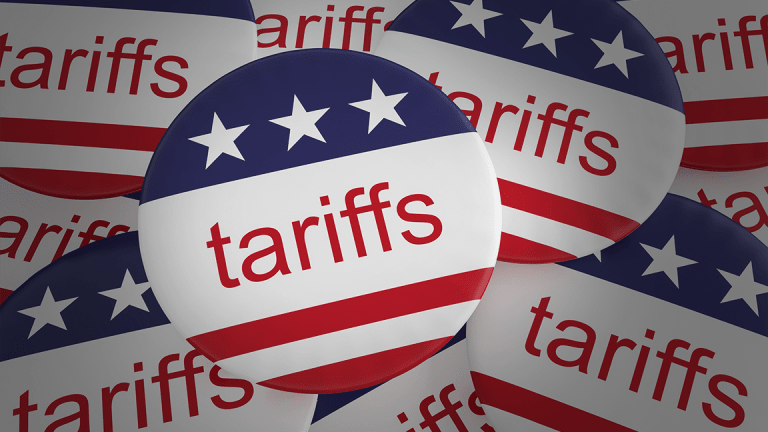 Will China Save Tesla?
Here's why China is so crucial to Tesla's master plan -- and its survival.
At this year's Beijing Auto Show, currently underway, there's a new exhibitor on the convention hall floor.
It's Tesla Inc. (TSLA) - Get Tesla Inc. Report .
Tesla is showing off its wares at the show for the first time this year, debuting its Model 3 to the Chinese market (which is scheduled to begin hitting the road in the People's Republic next year), and showing off the Model S and Model X to attendees.
It's no small message that Tesla is putting its best marketing foot forward in China right now; China could be Tesla's savior, after all.
Tesla's booth is reportedly drawing some of the biggest crowds at the show, the result of the brand's considerably cachet in the country.
China was Tesla's fastest-growing market in 2017, and that wasn't an anomaly.
China is the fastest-growing luxury car market on the planet, as a burgeoning middle class and upper-middle class population seeks out aspirational car purchases from brands like Tesla. In fact, China accounted for nearly 90% of all high-end brands' growth last year according to The Nikkei.
And it could soon become Tesla's most important global market as well as its fastest growing. Likewise, Audi expects it to increase in size more than 50% over the next ten years, in fact.
China's recent decisions to reduce tariffs on car imports and allow foreign manufacturers to wholly own their local subsidiaries should benefit Tesla in a big way, particularly as the firm looks to build out car and battery factories within mainland China in the near term. The old ownership structure policies have reportedly been the sticking point in negotiations that's kept Tesla from building vehicles in China.
It's not just buyer demand that makes China a potential game changer for Tesla. The government is also mandating major electric vehicle rules that are set to begin taking effect in 2019.
One in ten new passenger vehicle sales in China from major manufacturers must be plug-in electric next year.
At a minimum, Tesla's opportunities in China will be a major boost to its growth plan in the quarters ahead. And, at best, China could save Tesla from its battles with production delays and short sellers here at home.
Meanwhile, it's still too early to jump on Tesla's stock - shares remain under pressure this week, alongside the rest of the tech sector.
This article is commentary by an independent contributor. At the time of publication, the author held no positions in the stocks mentioned.