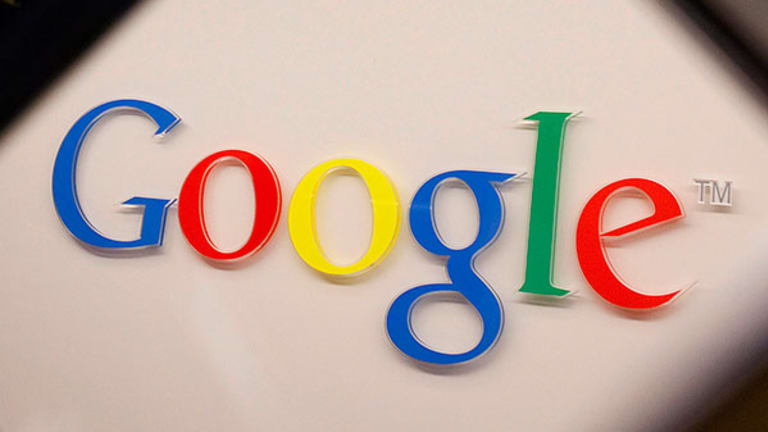 Updated from April 11 to include additional information in the sixth paragraph.
SAN DIEGO, CALIF. (TheStreet) -- YouTube, the Google (GOOG) - Get Alphabet Inc. Class C Report (GOOGL) - Get Alphabet Inc. Class A Report service famous for making celebrities out of ingenues and turning cat videos into memes, now finds itself in a digital video turf war with rivals threatening its business.
What's YouTube to do? Fight back, of course. It'll do just that with a monthly subscription service, reportedly coming later this year, that will give people their YouTube fix minus intrusive advertisements.
The point is to try and capture as much of the digital video audience that is going to other places, such as Facebook (FB) - Get Facebook, Inc. Class A Report, eMarketer analyst Paul Verna said. "I don't see YouTube as a company that's under any kind of existential threat, but they're clearly being hit at from many, many angles, and in many cases, successfully."
Indeed. The company's advertising business is increasingly vulnerable to Facebook. Its content competes against the ever-expanding libraries of Amazon (AMZN) - Get Amazon.com, Inc. Report Instant Video, Netflix (NFLX) - Get Netflix, Inc. (NFLX) Report, HBO and Hulu Plus, as well as a variety of social platforms, including both Twitter's (TWTR) - Get Twitter, Inc. Report Vine and Periscope apps. YouTube and its rivals are also vying for video viewers and creators.
"When people think about their video viewing possibilities, it's just a much more diverse picture than the type of videos you typically see on YouTube," Verna said.
On the advertising front, YouTube's lucrative, though reportedly unprofitable, advertising business is being directly challenged by Facebook. YouTube made $1.12 billion in net video ad revenues in the U.S. in 2014, representing a 19.3% slice of the market, eMarketer estimates. Mobile revenue on YouTube is up more than 100% from a year ago, Google told analysts and investors during its fourth quarter earnings conference call. "Watch time is up 50% year-over-year. We continue to invest in our YouTube Partners and Partner revenue has increased by more than 50% year-over-year," Chief Business Officer Omid Kordestani said.
But the world's largest social network, as evidenced by auto-play videos and premium video ads, "is gunning really hard for video," Verna said. Facebook also just rolled out a video embed player so that its 1.4 billion users can take Facebook videos with them.
Read More:
Warren Buffett's Top 10 Dividend Stocks
Facebook CEO Mark Zuckerberg has said in the past that in five years most of the content on Facebook will be video. We're already seeing signs that his prediction is spot on. Facebook is the number-two desktop destination for video. And, in February, 90 million Americans watched videos on Facebook from desktop computers, according to digital analytics company comScore (SCOR) - Get comScore, Inc. Report. 
For YouTube, subscription revenue means supplemental income that could keep its business growing should advertisers move a portion of their video budgets to other platforms. Analyst firm SunTrust Robinson and Humphrey estimates YouTube can lock in 8 million subscribers in the near-term for annual revenue of $935 million, assuming the service is priced at $9.99 per month (the actual price is not yet known). That would bump up YouTube's annual revenue by 16%, by the firm's estimation
While eMarketer's Verna isn't ready to make a revenue prediction, he does believe the paid service can be a significant driver of revenue, if only because of the sheer size of YouTube, which attracts 1 billion viewers a month. "Any small move can yield big results, because you're dealing with scale that's almost hard to imagine," he said.
YouTube, however, will likely enter the video subscription market as an awkward freshman with unsure footing, especially when it comes to the premium content domain. That area is one of fierce competition where seniors, such as Netflix, Amazon and HBO, are in constant battle to upgrade their already top-notch content libraries with even more award-winning programs. It's hard to imagine cat videos competing with House of Cards or Game of Thrones.
"The more of these subscriptions that people are considering, the harder the choice is," Verna said, "because people are spending so much."
But that's where the YouTube Partners Program comes in. The YouTube Partners Program already provides the creator crowd with a cut of the advertising dollars, but they will also receive an additional 55% of the net revenue from subscription fees, based on the percentage of views they accumulate. The extra money could be reason enough to pump out better clips -- clips worth paying for.
"A subscription tier will allow for a more refined environment and perhaps entice those with premium content to contribute more to the platform," SunTrust analyst Robert Peck wrote in a note. "We view Google's ongoing efforts to promote content creators and new ways to interact with their platform as a positive."
Perhaps, though, the biggest obstacle standing in the away of YouTube's ambitions to charge for content is YouTube itself.
"I think the user experience on YouTube does not lend itself to sitting on your couch and watching something deliberately," Verna said. As in, it's not where you go to binge watch TV on the weekends. It's great for quickly checking out the viral clip your friend sent your way, watching music videos, and viewing how-to videos, he said. "But most people aren't willing to pay for that."