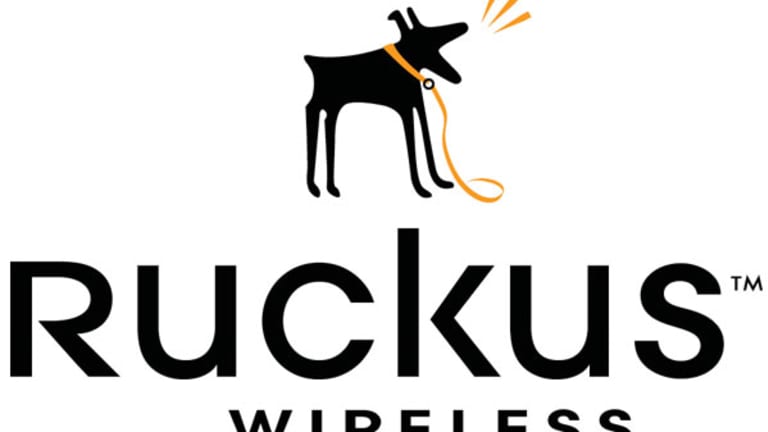 Publish date:
Why Would Anyone Want to Pay $1,000 for a Wireless Router?
Ruckus' ZoneFlex 7982 Access Point is a wireless networking monster cloaked in a plain white box.
Ruckus' ZoneFlex 7982 Access Point is a wireless networking monster cloaked in a plain white box.
NEW YORK (TheStreet) -- The Ruckus Wireless (RKUS) ZoneFlex 7982 is a super-high capacity, three-stream, 802.11n, smart Wi-Fi box that is the best Wi-Fi access point money can buy. Although it's very expensive, it's worth every penny.
If you're like most people, you've probably never given your Wi-Fi connection a second thought, but maybe it's time you do so. Your Wi-Fi router is probably a few years old, and although it might perform at the same level as it did when you bought it, time has probably passed it by.
I will admit upfront that I am a big Ruckus fan. I've been using one of the company's 2825 multimedia routers for more than seven years. It's still buried in a utility room at one end of the house and provides a strong Wi-Fi signal in every room, no matter how far away. It's still my lifeline to Time Warner Cable's (TWC) unreliable Web connection.
Considering my long-term personal experience with Ruckus, I wanted to see what the new products could do. Unlike my older router which offered Wi-Fi and as many as four Ethernet connections, the new ZoneFlex is a wireless access point. Its only output is via Wi-Fi. The 7982 is designed to broadcast multiple high-speed Wi-Fi connections over large areas, such as an office, classroom, shopping mall or restaurant.
The 7982 is a plain looking white box of medium size made to be barely noticeable when attached to a wall or ceiling. As an access point, it needs to be attached to a router that is connected to the Internet. Ruckus no longer makes routers, but there is a way to change the settings on the 7982 to allow the box to be used as one. I tested the ZoneFlex as an access point and then reconfigured as a router.
Ruckus boasts that the ZoneFlex 7982 is made to deliver high levels of "consistent performance and stable connections within high-capacity environments," as well as "to smart mobile devices that constantly change their location and orientation."
According to the company, it's the only access point that is up to four times better in Wi-Fi performance, signal gain and reception. Higher speed connections via the new protocols, known as 802.11n and 802.11ac, are the norm.
At home, I changed all of the wireless computers, printers, tablets, phones and streaming devices in use to have them connect through the new ZoneFlex rather than through the older router. In every instance, when ZoneFlex was used as an access point, the difference was obvious. Computers loaded Web pages faster, pages printed in a little less time, audio and video streams were more stable. and voice-over-Internet protocol calls sounded better and had fewer lost connections.
Although Ruckus doesn't publicize it, there's also a way to operate the 7982 as a router by connecting it directly to your Internet modem. In doing so, I was able to stream a number of different high-definition videos in separate rooms while surfing the Web and listening to high-definition audio files from special servers at the other end of the house, all at the same time.
With all of the high-performance comes a high cost. The Ruckus ZoneFlex 7982 carries a suggested retail price of $1,099 and usually sells for $1,000.
I realize Wi-Fi boxes are much cheaper, with many home routers selling for anywhere from $50 to nearly $600, depending on specifications and features. But I've seen recent comparisons made with premium devices from Asus and Linksys (owned by Cisco (CSCO) - Get Report ) pitted against the Ruckus model. While those others were very good, none was able to match what this 7982 can provide.
Based on my past experience with Ruckus devices, finding them pretty much bullet-proof and discovering how well this box performed, I feel safe in recommending the ZoneFlex 7982 as the best Wi-Fi access point/router that (a lot of) money can buy.
Overall Score: 9.1/10.
-- Written by Gary Krakow in New York.
To submit a news tip, send an email to tips@thestreet.com.
Gary Krakow is TheStreet's Senior Technology Correspondent
This article is commentary by an independent contributor. At the time of publication, the author held no positions in the stocks mentioned.