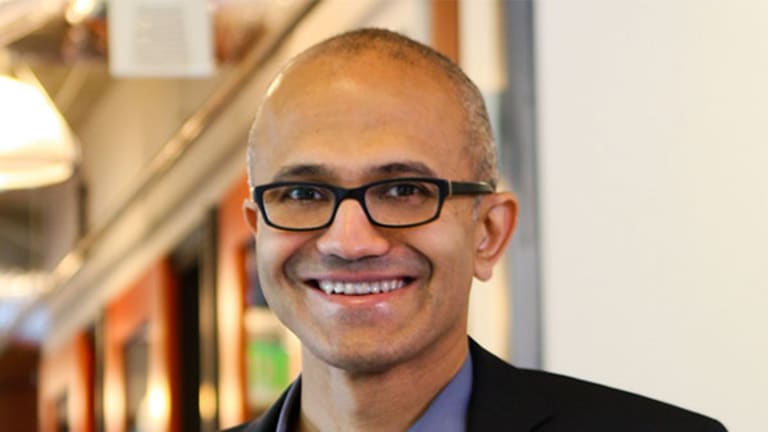 Why Windows 10 Is So Important to the Future of Microsoft
Microsoft has embraced non-traditional ways of expanding its empire, but its immediate future remains firmly attached to the Windows 10 refresh.
NEW YORK (TheStreet) –– Microsoft (MSFT) - Get Microsoft Corporation Report  largely has embraced non-traditional ways of expanding its empire under CEO Satya Nadella, such as putting Microsoft Office on Apple's (AAPL) - Get Apple Inc. Report iOS devices and championing the cloud. However, Mr. Softy's immediate future is still firmly attached to the Windows 10 refresh.
Pacific Crest Securities analyst Brendan Barnicle, who rates shares of Microsoft "outperform" with a $58 target, said he believes that Windows 10, which the company is scheduled to show off in San Francisco in January, could see strong adoption, unlike its predecessor, Windows 8.
"Intel (INTC) - Get Intel Corporation Report has suggested that as many as 600 million PCs might upgrade to Windows 10," Barnicle wrote in a note. "Microsoft saw relatively weak adoption of Windows 8, but early reviews are encouraging for Windows 10."
In its fiscal first quarter, Microsoft generated $12.28 billion in commercial revenue, which includes cloud, server, and Windows volume licensing products. In its fiscal fourth quarter, the company generated $4.69 billion in revenue from its Windows Devices and Consumer Licensing group, up from $4.38 billion in the previous quarter.
When Microsoft released Windows 8 in the fiscal second quarter of 2012, revenue from its Windows Devices and Consumer Licensing group was $4.74 billion.
Despite the enormous hope (and hype) around Windows 8, the operating system proved to be a flop, mostly because it was too complicated for users to learn and it wasn't intuitive.
"Windows 8 proved difficult for 'mouse and keyboard' users; it was primarily designed for non-PC platforms," Barnicle wrote. The operating system had a touch screen which wasn't easy to use, and the company did away with the start button, only to have to replace it in Windows 8.1 after countless user complaints.
After three major beta versions, Windows 8 was officially released to the public in October 2012 and received mixed reviews. There were two versions, Windows 8 and Windows 8 RT, which ran on devices using ARM-based (ARMH) chipsets, and didn't have the apps nor the computing power to function completely.
With consumers moving toward iOS devices and those running Google's (GOOGL) - Get Alphabet Inc. Class A Report Android operating system, and given the Windows 8 hardships, Microsoft has seen its Windows market share fall.
As of March 2014, more than 200 million copies of Windows 8 were sold, according figures released by Microsoft. At its peak, Windows 7 was selling more than 240 million units in a single year.
The hope is that Microsoft can begin to get growth from Windows, as platforms like tablets (such as the Microsoft Surface Pro 3, picture above) and smartphones become the future of computing.
"Windows 10 brings the advances of Windows 8 to the PC market," Barnicle noted. "Therefore, the Windows 10 upgrade cycle could be like Windows 7."
Even though there has been significant optimism for Nadella and Microsoft (with shares up 25.5% year to date) as the company eschews the ghosts of the past, Microsoft's short- and intermediate-term financial future depends on the strength of old friend Windows.
-- Written by Chris Ciaccia in New York
>Contact by Email.