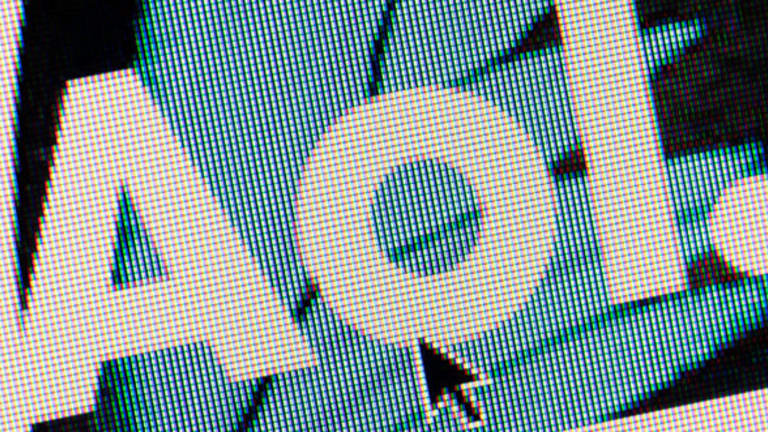 Why Verizon Wants to be the Facebook of Mobile Video
The licensing deal is the finishing touch on a strategy that puts mobile video at the heart of Verizon's development plans.
NEW YORK (TheStreet) -- Verizon (VZ) - Get Verizon Communications Inc. Report is giving exclusive ad rights for its new mobile platform go90 to French media conglomerate Publicis Groupe (PUB) - Get People's Utah Bancorp Report for all of the fourth quarter of 2015.
The licensing deal, which was announced Monday at an event hosted by Verizon-subsidiary Aol, puts mobile video at the heart of Verizon's development plans. The New York-based company is following Netflix (NFLX) - Get Netflix, Inc. Report and AmazonAMZN to bolster their licensed content with original programming.
While Netflix and Amazon have kept their production arms in-house and focused on premium subscriptions, Verizon -- which Wall Street analysts sometimes refer to as a "pipe company" for its provenance in the telecommunications business -- is pursuing content through deals and acquisitions.
The purchase of Aol in mid-May gave Verizon the sixth-most-watched digital media property in the U.S., according to comScore, with more than 170 million unique viewers in August. Perhaps more importantly, it handed Verizon a host of proprietary "ad tech" -- algorithms that can, among other things, link up viewers with the ads that are most likely to inspire them to make purchases.
With the Publicis deal, the company says it has the final piece of its advertizing puzzle in place: Publicis ads will pay for the content that Aol both makes itself and rents from sites such as Time's (TIME) Time Magazine,News Corp's (NWSA) - Get News Corporation Class A ReportThe Wall Street Journal and Comcast (CMCSA) - Get Comcast Corporation Class A Report NBCUniversal's E! News.
"We sit on so much user data and so much distribution power," said Aol's head of media sales, Jim Norton, in an interview. "Aol is like an oil rig to monetize that raw material."
To accomplish this, Aol will look increasingly to "native advertising" for its videos -- ads that look like regular content but actually push a product or a brand. Native advertising has become extremely common in web-based media, with news outlets like the New York Times and Wall Street Journalproducing content for their sponsors directly.
Aol launched Partner Studio in June, a division devoted to making native ads. Their first client was pulp and paper manufacturer Georgia-Pacific. Digital ads are "crucial," Norton said, because "that's how millennials are developing an emotional connection" with the media they consume.
The biggest nuisance, analysts say, to Verizon's video-centered strategy is ad-blocking software, which disables many of the ad formats, such as banner ads, that distributors need to pay for content.
If Internet browsers like Google's (GOOGL) - Get Alphabet Inc. Class A Report Chrome and Apple's  (AAPL) - Get Apple Inc. Report  Safari, which many mobile users need to watch videos, opt to include a default ad-blocker, business models like Verizon's could falter.
Aol's glitzy Monday night event, however, which took place on one of lower Manhattan's many warehouses-turned-event-spaces, projected nothing but confidence.
"Advertising is like water," said Bob Bejan, Aol's executive creator director, in an interview. "Whether it's native or traditional, it's always going to find a way through."