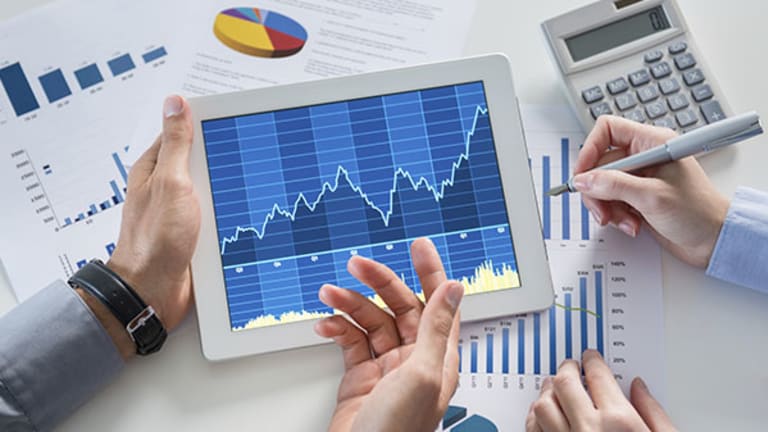 Why Tablets May Not Be Dead Just Yet
Tablet sales will never regain their former glory, but a few small niche markets will help slow their decline.
NEW YORK (TheStreet) -- The recent influx of tablets and hybrids into the workplace will not only help slow the decline of these devices, but will do so without negatively impacting companies that sell business-class laptops.
Business laptop leaders Hewlett-Packard (HPQ) and Lenovo (LNVGY) have little to fear from Apple (AAPL) iPads and Samsung (SSNLF) tablets entering the enterprise sector because they are not being bought as laptop replacements -- they do a variety of other tasks instead, said Mikako Kitagawa, a principal research analyst with Gartner.
"At this time, [a] majority of businesses tablets are not used as a laptop replacement, but these devices are used for specific tasks such as customer relation tool, tracking tool (e.g. inventory etc.) and cash registers. Thus, we do not expect the tablet usage in business market will negatively impact business laptop market at least in near term," said Kitagawa.
Worldwide PC shipments fell 9.5%, down to 68.4 million in the second quarter according to Gartner, with every top manufacturer experiencing a decline. The research firm expects an overall decline of about 4% for 2015 before recovering in 2016.
Other tablets will find themselves finally digitizing the remaining paper-based business sectors, said ABIResearch senior practice director Jeff Orr.
"There are still thousands of people who need to pick up paper work orders, do their job and then have that data entered into a system," Orr said, adding that tablets are perfect for helping computerize these roles.
However, these thousands of potential tablet sales will not reverse the slow decline of tablet shipments. Orr estimates that about 22% of all tablets sold in 2015 will go to the business sector, a 1% increase over 2014.
IDC reported that in the first quarter, 47.1 million tablets shipped worldwide, a 6% decline from the same period in 2014. ABIResearch's Orr said the decline in branded tablets -- those from companies like Apple and Samsung -- was much worse, declining 35% year over year.
In a report released in April, IDC had Apple as the top tablet seller for the first quarter, despite shipping 22.9% fewer iPads -- 12.6 million in total. This resulted in Apple's overall market share falling to 26.8%, down from 32.7% in 2014.
Apple's views on the iPad can be extrapolated from the fact that the company omitted mention of the device during its second-quarter financial release. CEO Tim Cook has been quoted saying larger-screen iPhones are likely cannibalizing tablet sales.
"Commercial adoption certainly helps stem the decline; however, it won't bring about positive growth. We expect a single digit [tablet] decline in 2015 and 2016, followed by flat growth from 2017 onwards for tablets (consumer and commercial). But two-in-ones will continue to experience double-digit growth over the course of the next few years," said IDC's Jitesh Ubrani, senior research analyst.
Ubrani added that the growth of two-in-one, or hybrid, tablet sales outpaces the growth of traditional tablet sales in the enterprise setting. Ubrani said this bodes well for traditional PC vendors, as these companies slowly transition their product lines to hybrids. Two-in-one tablets have the display part of the tablet detach from a keyboard so it can be used independently, or the laptop's touch display can fold back, allowing it to be used as a tablet.
"The growth of two-in-ones outpaces tablets in the enterprise setting and this certainly bodes well for traditional PC vendors as they slowly transition their product lines to two-in-ones," Kitigawa said.
The hybrid trend will benefit Microsoft (MSFT) , which has been pushing the fact that the Surface tablet can be easily attached to an optional keyboard, making it potentially a good fit for the business world.
Microsoft reported in April that Surface revenue was $713 million, up 44%, with sales being driven by the Surface Pro 3.
"Though they're small in the tablet market, they are growing each quarter," Kitagawa said of Microsoft.
This article is commentary by an independent contributor. At the time of publication, the author held no position in the stocks mentioned.