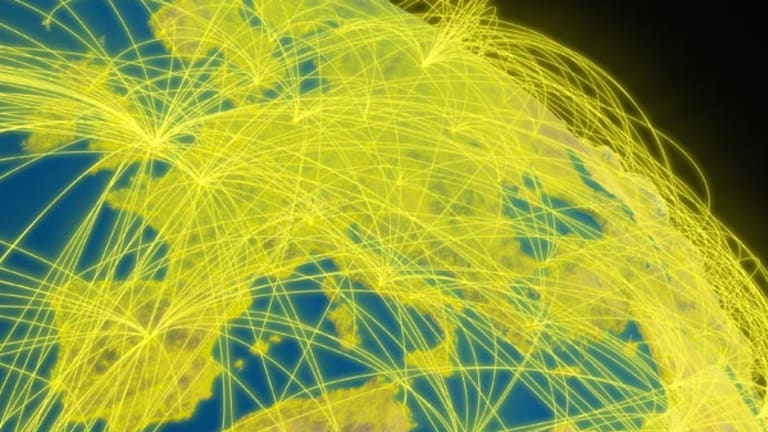 Why Square Coming to Starbucks Is a Big Deal (Update 2)
Payments provider Square signs a deal with Starbucks, bringing the mobile payments industry to the consumers' backyard.
Updated from 10:53 a.m. EST to provide analyst comments regarding deal in the tenth paragraph.
NEW YORK (TheStreet) -- The mobile payments industry went mainstream, as Starbucks (SBUX) and Squaresigned a deal to bring Square's service to Starbucks 7,000 U.S. locations. This could change the shape of the payments industry forever.
The deal allows all Pay with Square users to find their closest Starbucks in the Square Directory using either their iPhone or Android device. Not only does Square get $25 million in a Series D financing (
valuing the company at $3.25 billion), but Starbucks CEO Howard Schultz is joining Square's board.
Square's CEO Jack Dorsey (who also co-founded
Twitter
), was notably excited about the deal.
"We're proud that Starbucks chose Square, as we share the value of always putting customers first," Dorsey said in the press release. "More than 2 million individuals and businesses can already use Square. This partnership will accelerate our ability to provide them with the tools they need to grow their business and thrive in today's economy."
The Digital Wallet's Future is Now
Companies like
Google
(GOOG)
,
eBay
(EBAY)
(via
PayPal
),
Visa
(V)
and
MasterCard
(MA)
have brought their offerings to the customer with varying degrees of success (PayPal being the most well-known). But this deal has a huge impact on the industry,said Brian Sozzi, chief equities analyst at
NBG Productions
and
Real Money
contributor. "I think it's
Starbucks trying to localize themselves. It's a great thing to be able to pay with the thing in your pocket. This transforms the industry."
Starbucks did $3.3 billion in revenue in the
third quarter
, with a healthy portion of those transactions being credit and debit-card sales. Starbucks does not break down the percentage of payments.
Starbucks has been at the forefront of the mobile payment revolution with its own mobile payment app, but this puts the mobile payments industry on another level. "Starbucks has scale with ~7,000 U.S. stores (~4,000 licensed), and the partnership will likely be a key reference case for awareness of mobile retailing," JPMorgan wrote in a research note discussing the deal.
According to
data
from
Ernst & Young
, mobile payments are expected to be big business, with the market reaching a massive $245 billion by 2014. This deal with Starbucks puts Square in a position to capture a significant portion of that market, as the shift in payment methods continues to move away from credit cards, debit cards and cash to smartphones, tablets and other mobile devices.
This deal might even impact
Apple
(AAPL)
, which announced its Passbook app at its Worldwide Developer Conference earlier this year, showcasing Starbucks as part of the presentation. An Apple spokesman could not be immediately reached for comment.
Morgan Stanley analyst Glenn Fodor opines that this deal has a wide scope of companies it might affect, with most of the reaction being "mixed", "negative," or "mixed to negative," including PayPal, which is currently in the Starbucks mobile app. "This could have been a great partnership for PayPal/PayPal Here," Fodor wrote in the report. However, he does mention that it would take a while for for Square to take a "PayPal-like 'ach'" strategy (ACH stands for automated clearing house.)
"Furthermore, if PayPal's experience is any indication, it takes a long time to transition consumers off the 'rewards-oriented' rails of traditional networks," Fodor noted.
In an email obtained by
, Dorsey wrote, "By embracing Square, Starbucks has validated these ideas as powerful tools -- not just for small businesses, but for smart businesses."
With this deal, the mobile payments industry might be coming to a consensus on how it is used, Sterne Agee analyst Greg Smith wrote in a recent research report. He said "the payment itself is becoming commoditized; it is therefore the functionality you wrap around the payment or embed in the mobile wallet that will differentiate the winners from the losers."
It looks like Square and Starbucks are poised to be in the winners column.
Interested in more on Starbucks? See TheStreet Ratings' report card for
this stock
.
Check out our new tech blog,
Tech Trends
. Follow TheStreet Tech
.
--
Written by Chris Ciaccia in New York
>Contact by
.
Follow @Commodity_Bull