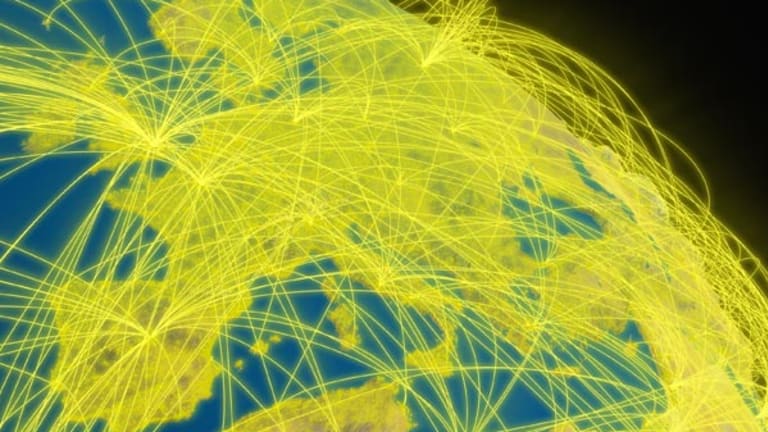 Publish date:
Why RIM Is a Risky Investment
RIM is being targeted from all sides. Does it have what it takes to be a success in today's mobile marketplace?
RIM is being targeted from all sides. Does it have what it takes to be a success in today's mobile marketplace?
NEW YORK (TheStreet) -- Research In Motion (RIMM) might be performing well financially, but with shipments down, poor software and devices that look obsolete next to Apple's (AAPL) - Get Report iPhone and Google's (GOOG) - Get Report Android partners, RIM leaves us -- and investors -- wondering if it has what it takes to be a success in today's mobile marketplace.
In the aftermath of the company's earnings report last week, investor sentiment was mixed. Most seemed disappointed to hear that RIM generated quarterly net income of $786.9 million on revenue of more than $4.2 billion. In fact, the company's stock plunged 10% the next day because of it.
>>How Apple's Hype Is Making RIM a Sell
But others, like Raymond James analyst Steven Li, were more optimistic. Li upgraded RIM's stock to an outperform rating, due to his belief that RIM's shares will hit $70 and that unit shipments will rise when new BlackBerry devices are released later this year. But Li's analysis, contrasted by overall market opinions, belies a bunch of issues for the company.
The obvious
RIM has been totally unable to deliver a touch-screen device that competes on any level with Apple's iPhone. Its only attempts, the Storm and Storm 2, have failed miserably, due to poor aesthetics and an awful touchscreen. Meanwhile, Apple's iPhone has become the standard by which all other devices in the market are judged.
RIM's BlackBerry feels too "old school" for today's marketplace. Most of its devices come with physical keyboards, a trackball to control on-screen menus, and a look and feel that screams early 2000s. The company seems to forget that especially in the consumer market, customers want devices they can show off to friends and family. That's the iPhone, and to some extent, Android-based devices like the
Motorola
(MOT)
Droid X or the
HTC
Droid Incredible. That special device just isn't a BlackBerry.
But there are also a few, commonly overlooked components in RIM's strategy that are hurting the company.
The less obvious
For one, the ailing BlackBerry OS is a liability. Years ago, it was ideal, since most customers were accustomed to wonky mobile operating systems. But today, the ailing OS looks like an obsolete alternative.
For example, when attempting to reply to an e-mail on the BlackBerry Bold, users need to perform several steps, including using both the BlackBerry button and the trackball just to send the message to the recipient. With Android or Apple's iOS4, users need only to click on the e-mail they want to view, choose "reply" with their finger, and type out the message. When done, they can click send and it's gone. Unlike BlackBerry OS, the operating systems deliver a simple and easy process.
RIM's software troubles are also compounded by the BlackBerry App World.
Currently, RIM's App World has a fraction of the number of apps available in Apple's App Store. According to a recent Nielsen study, the average iPhone owner uses 37 apps, followed by Android owners who typically download 22 apps. Palm OS and Windows Mobile users download 14 and 13, respectively. RIM's BlackBerry took the bottom spot with an average of just 10 apps downloaded by its users.
That's extremely bad news for RIM and its investors, as the popularity of apps and users' desire for apps grow. Mobile applications have become integral to the success or failure of smartphones. Users want to download applications to extend the functionality of devices that don't come with all the features they really want. Considering BlackBerry OS has fewer features consumers want, apps are all the more important on that operating system. And yet, RIM hasn't done enough to attract app developers, and the poor selection of its apps are a testament to that.
Going forward, RIM's future could be bleak. In the consumer space, it can't find the sweet spot between consumer desire and functionality. Even in the corporate market where the company currently reigns supreme, it's seeing some erosion in its market share, due to Apple's iPhone offering more enterprise-friendly services than ever. Google's Android OS is also getting on the action with its Android 2.2, which the search giant claims is ideal for the enterprise.
We'll see, but it's going to be a rough road for RIM moving forward.
--Written by Don Reisinger in New York
Don Reisinger has been writing columns and blogs about the technology and video game industries for years. His work appears in some of the tech industry?s biggest publications, as well as in the
Los Angeles Times
, where he blogs about social networking. Follow Reisinger on Twitter @donreisinger.