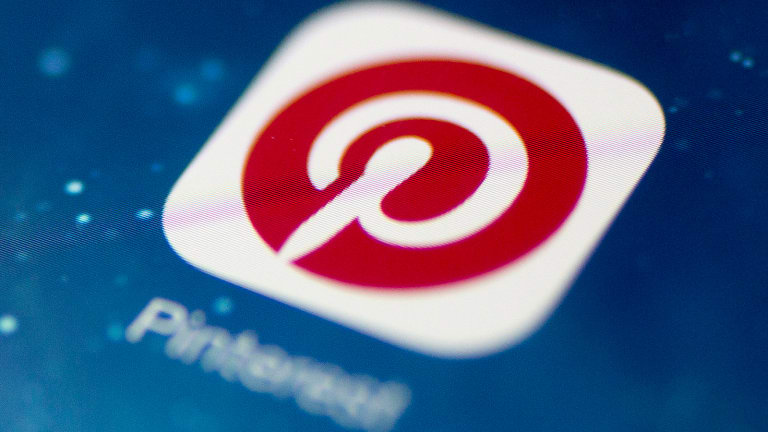 Why Pinterest Wants More Men and How It Plans to Get Them
As Pinterest matures into a business, the social network hopes to shake off its reputation as a girls-only club and appeal to more advertisers.
SAN DIEGO, CALIF. (TheStreet) -- Just like pink, Pinterest is for girls. Or is it?
The company, which just celebrated its fifth birthday, is trying to challenge the belief that its social network for "pinning" recipes, clothes, and home improvement ideas to digital pin-boards appeals more to women than it does men. Without revealing specifics, Pinterest said Wednesday that its male user base in the U.S. has doubled this year with growth in this demographic outpacing its overall growth.
Still, there's no question that woman are the dominant sex here. In the U.S., females are expected to comprise 83.3% of Pinterest users this year, according to digital analytics firm eMarketer, which expects the social network to grow its U.S. audience to 47.1 million people in 2015. Among all U.S. internet users, 29.4% of females will use Pinterest this year, compared with 6.2% of males.
"Pinterest's audience is still heavily female in the U.S. and there is little sign of that changing," eMarketer principal analyst Debra Williamson said.
Yet as Pinterest matures into a business, it would surely like a more even gender split to appeal to a broader swath of advertisers. The company, rich with a new cash infusion of $367 million, does need to get serious about making money if it wants to back up its private market valuation of $11 billion. As it stands, Pinterest is inching forward on the advertising front with a product called "Promoted Pins." The sponsored pins mirror the look of pins from users, and are now being shown on the home page, in search results, and on category-specific pages.
Though surely women can help Pinterest mint plenty of money, the company is going head-to-head with Facebook (FB) - Get Facebook, Inc. Class A Report and Twitter (TWTR) - Get Twitter, Inc. Report for advertising dollars, which means it can't ignore the other half of the population. Pinterest needs men, Gartner analyst Brian Blau said, to bring more businesses into the fold. Just 36% of Fortune 500 companies have a public page on Pinterest, according to eMarketer. For comparison, 80% of the Fortune 500 have pages on Facebook and 83% have profiles on Twitter. If Pinterest wants to have a long-term, sustainable business, it needs a more diverse audience, Blau said.
Plus, many of the top advertisers have gender-neutral goals, Williamson said. "It turns out, financial service companies want to reach people when they're about to make big changes in their life: getting married, buying a home, taking a big trip, having a baby," she said. "Things like that are opportunities to reach both men and women."
To beef up its male cohort, Pinterest has switched up its strategy for launching in new countries. In the UK, for instance, the social network has formed partnerships with men's fashion retailer Mr. Porter and the Manchester United soccer team. The company's efforts to man-ify Pinterest's image abroad appear to be working, as the service has a 50-50 gender split in India, South Korea, Japan and Brazil.
But changing its perception closer to home could prove tricky. In the eyes of men, Pinterest has assumed many of the stereotypical qualities of Suzy Homemaker. A man who uses the website, then, might feel in danger of losing his man card.
When Brady, a 41-year-old copywriter and Pinterest user, broaches the subject of the social network with his male friends, they typically scoff at the idea of using it. "Why would you do that?," is the typical response, he said.
If you've heard about Pinterest, you probably have a notion that it's a site for women, Blau said. "I think there's something about [Pinterest] that's built in that gives people this impression."
"I think men don't give it enough credit," 30-year-old Pinterest user Oscar Torres said. "I think it also caters to more metro men who like fashion, art, cooking and like to take on projects."
To fight its reputation as a girls-only club, Pinterest is perfecting features and functions that appeal to both genders. The signup process is now more neutral, Blau said. A landing page, for instance, might try to entice a visitor to join by showing an image of a man holding a record with the phrase: "He used Pinterest to start his collection." Pinterest is also working to promote categories that are appealing to both sexes, Williamson said. "Men cook. Men go on vacation. Men do remodeling projects on their home," she said. And despite the generalization, plenty of men like pink too.
Brady and Oscar would agree with Williamson. They both talked about using Pinterest to search for recipes and do-it-yourself projects. And neither were ashamed to admit that they use the social network for fashion tips too.
So what can Pinterest do to break the stigma and bring in more men?
"I don't know," Brady said. The company could play up the do-it-yourself aspects of the service, he said. But, and perhaps more importantly, Pinterest needs to "show that men are actually using it."