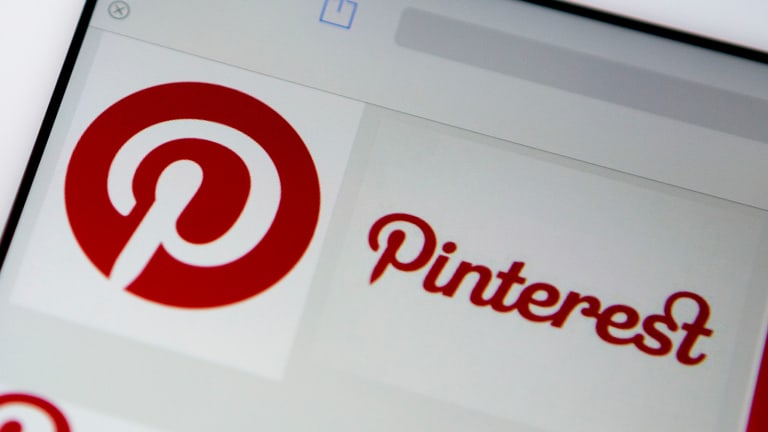 Publish date:
Why Pinterest Is Better Positioned Than Facebook and Twitter to Win at Social Commerce
Buy buttons are all the rage right now, but Pinterest has a leg up over the others when it comes to social commerce.
Buy buttons are all the rage right now, but Pinterest has a leg up over the others when it comes to social commerce.
Over the past year and a half, we've witnessed a proliferation of the buy button. Social media platforms decided that it was time to let their users shop on their sites, and thus social commerce was born.
Facebook (FB) - Get Facebook, Inc. Class A Report  started testing a buy button in July 2014, then cameTwitter's (TWTR) - Get Twitter, Inc. Report in September of 2014, and in July of 2015 Pinterest entered the game as well. Each of these platforms believed that retailers and consumers would want to leverage their platforms to enable social commerce.   
But while at first glance the three buy buttons seem alike, Pinterest brings something unique and crucial to the table. Pinterest is already a place where users go when they're in the shopping mindset.
"Pinterest is not a social network of people, it's a social network of things," said Rachel Goodman, partner manager of Fashion & Luxury at Pinterest, at the Fashion Digital conference on Oct. 21. "You're there to connect with objects, not your friends. Understanding the mindset of the consumer on Pinterest -- that they're actually there to shop for the future."
According to a study Pinterest ran with Millward Brown, 87% of Pinterest's 100 million monthly active users have made a purchase after seeing a product they liked on the platform. And that was before the buy button was introduced.
Consumers were already using Pinterest as a way to find products and brands they were interested in -- they build wishlist boards full of products they may want to purchase. So the buy button facilitates a behavior that was already present on the site.
Facebook and Twitter, on the other hand, are less directly related to commerce. It's unclear whether their users are actually interested in shopping. They first and foremost are there to connect with friends and followers.
"The best way to look at it is: Are you facilitating a shopping path already in flight, or are you interrupting consumers while they're trying to do something else?" said Nikki Baird, managing partner at RSR Research. "Pinterest is much more about the former. Facebook has a couple of places where it works, but many more places where it doesn't, and Twitter has even fewer places where it works than Facebook."
Since Pinterest users are already there to look for products, it makes complete sense to offer them a buy button. It just makes it easier to do what they were already doing.
"[Buy buttons are] something we've been considering for a long time," said Pinterest's head of commerce Michael Yamartino. "It's one of the top-requested user features."
"People have always been finding products they want to buy on Pinterest. We did a lot of research into other ways we could help users make those purchases and came up with buyable pins as the way to get started," Yamartino said.

For Twitter and Facebook, the motivation behind the buy buttons seems to be making ads more actionable. While they haven't disclosed any specific plans to monetize the buttons themselves, one can assume that a buy-button ad is more valuable for advertisers and could therefore boost Facebook's advertising business.
SunTrust analyst Bob Peck estimated that Facebook's buy buttons could add a 5% to 10% incremental lift in revenue, in part by bringing a new segment of direct-response advertisers to the company.
"These initiatives will all be monetized with advertising," Facebook spokesperson Mike Manning said. "We can't comment on specific goals for the tests we're running, or how our approach relates to other companies."
Twitter declined to comment for this story.
For Pinterest, though, the buy buttons are geared more to enhance the user experience, according to the company. "The business model for buyable pins is really about promotion," Yamartino said. "We don't plan to take a cut of the transaction. We think it's better for users. They don't pay a different price than they would if they had purchased from the retailer directly. And [not taking a cut of the sale] gives our users more selection."
"Pinterest is limited to what merchants have in inventory, which means the merchant needs to send real-time data on merchandise availability to Pinterest," Forrester analyst Sucharita Mulpuru wrote in a blog post earlier this year. "That's onerous in a category like fashion where size and color detail are critical and constantly changing. Merchants I've talked to say that one of the biggest problems for Pinterest is that old items often get pinned which aren't available for sale any longer."
Apparently retailers are still willing to give it a shot.
At launch, Pinterest started with 30 million buyable pins, and in the four months since, it has doubled that number to 60 million buyable pins. Pinterest has also expanded to more merchants and integrated with e-commerce platforms like Bigcommerce and Shopify (SHOP) - Get Shopify, Inc. Class A Report to make it easier for merchants to make their pins buyable.
"We're just trying to make the buying experience really seamless and secure and we're adding merchants all the time to make sure our users can find the best products here," Yamartino said.