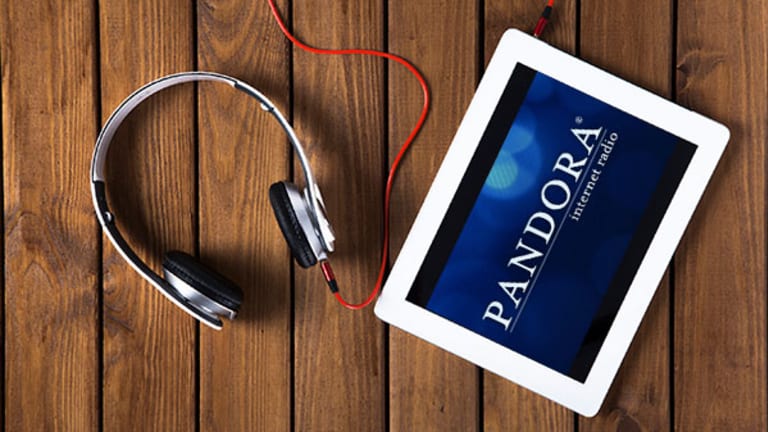 Why Pandora Cratered When It Announced Its Founder as CEO — Tech Roundup
Pandora names Tim Westergren its new CEO, Yahoo! works on selling itself and the FBI may have gained some leverage on Apple following the Brussels terrorist attack.
Steve Jobs. Jack Dorsey. Tim Westergren. All three started their respective companies, saw the businesses turn south and felt the need to take over the role as CEO: Steve Jobs with Apple (AAPL) , Dorsey with Twitter (TWTR) . Now Westergren, the founder of Pandora (P) , will take over as CEO. 
He replaces Brian McAndrews, who had been serving as the CEO since September 2013. 
Apparently, investors aren't happy with the move because shares are down more than 12% at the end of trading Monday to $9.60, which more than negates Thursday's rally of 7.4%. Driving the rally last week was speculation the company might be putting itself up for sale. 
Now that Westergren is at the helm, investors feel Pandora may not be looking to sell itself but focus on growing the company. Those investments aren't necessarily cheap and that could weigh on earnings growth. 
The recent decline adds to Pandora's woes, with shares down 28% on the year and more than 40% over the past 12 months. This all despite the continued improvement in music streaming revenues, which overtook music download revenue for the first time in 2015.  
Although not showing the same type of volatility seen in Pandora, shares of Yahoo! (YHOO) are up about 1% Monday on news of the company's efforts to sell its core business. 
Put simply, what started off as a dream come true for Yahoo! has turned into a complete nightmare. Years after investing in Alibaba (BABA) , the Chinese tech giant launched its IPO in September 2014. Yahoo! had a one-year lockup expiration before it could sell its now-massive position in Alibaba, as the share prices for both stocks climbed higher and higher into Nov. 11, 2014 -- Single's Day in China. 
Shares of Alibaba peaked at $120 on the nose, and have since been in steady decline, bringing down Yahoo! from over $50 per share to the current price of $35 -- although shares traded below $27 as recently as February. 
The original plan was for Yahoo! to spin off its Alibaba asset into a separate holding, but confusion arose whether that would trigger a massive tax bill for the struggling Internet company. As a result, Yahoo! has now turned to selling its core business in hopes that it won't trigger a tax bill, and if it does, it will be far smaller than that of a Alibaba-sized tax bill. 
Microsoft (MSFT) , of all companies, could be in the mix to help finance part of the purchase for private equity firms. Microsoft is looking to preserve its "longstanding search and advertising agreements with Yahoo!," according to Reuters. 

While many have gauged the company to be worth between $6 billion to $8 billion, Yahoo! is apparently looking for a valuation closer to $10 billion. Just a few days ago, Starboard Value made good on its word to try shaking up the board of directors if Yahoo! couldn't get its act together. 
Shares of Yahoo! closed at $35.23, up 1.1% Monday. 
Last we heard, the FBI had figured out a way to hack the iPhone of the San Bernardino shooter without the help of Apple. 
While some criticized the FBI's move to use a third party -- after insisting that only Apple could provide it access -- the agency may have found a way to rebound. 
Because of the terrorist attack in Brussels, some believe the public will shift its view on whether Apple's arguments about privacy and opening the door to more hacking is valid. 
The Brussels attack could weaken Apple's defense if it is found vital data are trapped on a mobile device used by one of the bombers that the government can't hack.
The FBI will provide an update April 5 on to whether it was able to hack the device with the help of a third party. 
Shares of Apple closed at $105.19, down 0.5% on Monday.
This article is commentary by an independent contributor. At the time of publication, the author held no positions in the stocks mentioned.