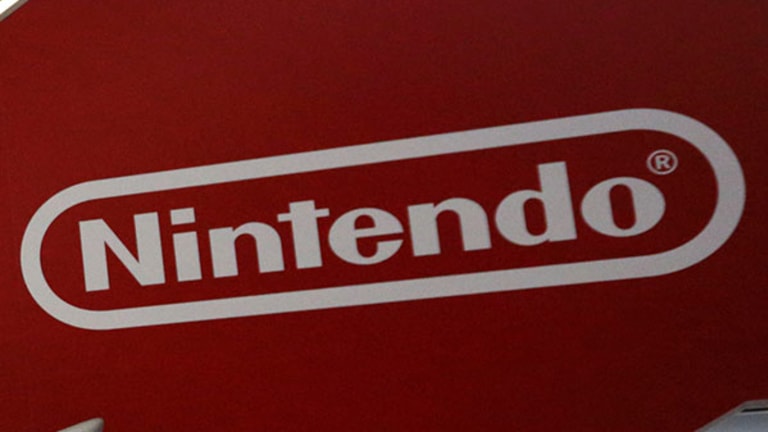 Why Nintendo May Never Recover
Nintendo is facing an uphill battle as competing forces erode at its core.
Nintendo is facing an uphill battle as competing forces erode at its core.
NEW YORK (TheStreet) -- It's an uphill battle for Nintendo (NTDOY) as the company appears unable to stem waning developer interest in its consoles.
This week, Nintendo reported an operating loss for the third fiscal year as Wii U sales dropped by 20% from a year ago. Nintendo sold just 310,000 Wii U consoles in the March 31 quarter. The company also missed 3DS sales targets. Company president Satoru Iwata declared that the losses are "unacceptable," and vowed to regain "Nintendo-like" profits, yet it's still unclear at best if the Nintendo can really do anything to reverse the declines.
The root cause of the problem is so fundamental that it would be difficult to address. When the Wii U first launched in 2012, it lacked some of the features that are considered standard on consoles. For instance, it couldn't play DVDs, which the competing consoles could. It was also beneath all the other competing consoles in processing power. There was a lot of excitement surrounding the Wii U based on the controller, but many still viewed it as an incomplete system, because it lacked a lot of the features necessary to compete.
These core issues precipitated into a festering problem that resulted in a loss of support from third-party developers that continues today. Bethesda is among the developers that recently said that it has no plans to develop anymore games for the Wii U, another dent to the Wii U's library of launch titles.
"It's a snowball effect," said Mintel analyst Bryant Harland. "Being behind in hardware doesn't just affect the consumer audience. It also impacts third-party developers and their support for the console. If gamers don't actually have content to play, then it's going to be a problem. It's kind of a big deal."
This week, Nintendo proposed a number of efforts to rebuild momentum. One of the ones that stood out is creating a new game console for the emerging markets by 2015 or 2016, targeting the rising middle class. But launching a profitable new console betting on rising income levels will come with its own set of challenges even with initial developer excitement.
For starters, there's a lot of competition for consumers. A Mintel survey of gamers worldwide shows that 38% of gamers were spending less time on console gaming in 2013 from a year ago. Therefore they'd probably demand more for their money for the time that they did spend on the console. If Nintendo didn't offer more value for money, these gamers would likely turn to alternate platforms such as smartphones, tablets, or PCs, which can also do a lot more than just allow users to play video games.
Furthermore, the company's unique console interface designs have proven to be relatively easy to mimic. According to Harland, rival Sony (SNE) - Get Report has already successfully mimicked what the Wii U offers through the development of its PlayStation App that allows gamers to use smartphones and tablets as controllers. A newly launched Nintendo product may face similar challenge.
"So that's where the threat lies. If they do create unique interfaces that are then relatively easy to mimic, other companies can move into that," said Harland.
For the 2013 fiscal year, Nintendo's 3DS sales also sold less than expected, and it's also looking like a more of a secular problem than a seasonal glitch, as audience demographics point to stiff competition for the company in the mobile gaming space.
A recent Mintel report indicates that Nintendo's audience largely consists of casual gamers, while portable game consoles are often used by serious users. The data shows about half of Wii gamers are casual. By comparison, about 35% of PlayStation 3 gamers and 15% of Xbox 360 gamers are casual.
-- Written by Andrea Tse in New York
>Contact by Email