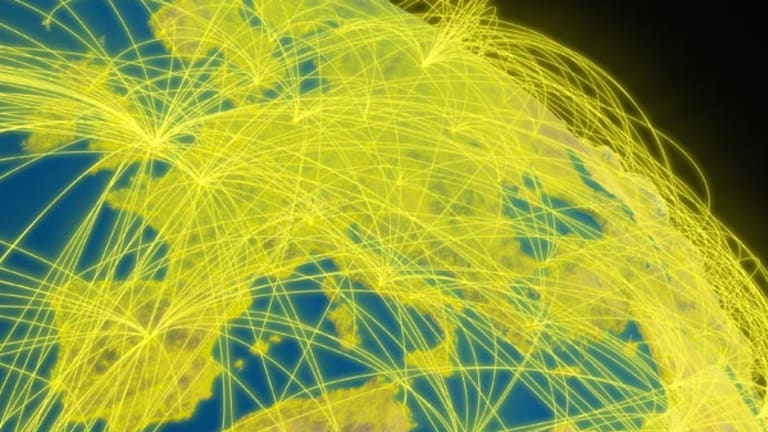 Why Intel's Ultrabook Play Makes Sense
Intel's decision to put its faith in a new breed of skinny, light, laptops, is a shrewd one, analysts say.
TAIWAN (
) --
Intel
(INTC) - Get Free Report
, in the face of stiff competition from
Apple's
(AAPL) - Get Free Report
iPad, is putting its faith in a new breed of light, super-skinny laptops that it has labeled Ultrabooks.
Previous attempts to create new mobile product categories by Intel,
Microsoft
(MSFT) - Get Free Report
and
Qualcomm
(QCOM) - Get Free Report
have proved
problematic
, although experts think that the chip giant's latest move is a sound one.
Intel's decision to champion super-skinny laptop/tablet hybrids is a shrewd move, say analysts.
"I think it's the best shot
for Intel," Rob Enderle, principal analyst of
Enderle Group
, told
TheStreet
. "They are never going to build a better iPad than Apple, so why not build a better 'something else'."
Intel outlined its plans to build low-power chips for Ultrabooks at the Computex show in Taiwan on Monday, boldly predicting that the devices will account for 40% of the consumer laptop market by the end of 2012.
The tech bellwether says that Ultrabooks will combine notebook and tablet features within a "thin, elegant" form factor which is less than 20 millimeters (0.8 inch) thick.
Intel, however, has been down this road before. CEO Paul Otellini cited supper-skinny laptops running low-power chips as a key trend more than 2 years ago, although lofty price tags hindered adoption of the technology. Now, though, the chip giant says that the new breed of Ultrabook devices will be priced below $1,000.
"I think it's an important segment," Doug Freedman, an analyst at Gleacher & Co., told
TheStreet
. "I think it's a second attempt
by Intel at a consumer ultra low voltage product."
Based on the second generation of its Core processors, Intel says that the first of the ultra-thin notebooks will be available in time for the 2011 holiday season. These will include
Asus
' UX21 Ultrabook, which was showcased by Asus chairman Jonney Shih and Intel executive vice president Sean Maloney at Computex.
"Apple is pushing Intel into this next wave of mobile computers that is thinner and lighter than we have ever seen before," said Enderle. "It's forcing Intel to make their product more energy-efficient so that it can fit into these small form factor machines."
The analyst said that Intel's recently-announced
transistors will play a key role in this effort.
The transistors, which Intel has
heralded
as its most significant announcement of the year, come at a time when the number one chipmaker is under increasing pressure from
ARM Holdings'
(ARMH)
low-power technology.
Transistors, which are microscopic switches, have typically been flat structures on the surface of processors. Intel, however, has built tiny silicon fins which jut out from the transistors, which it says will boost the transfer of electric current across processors and also improve the density of transistors on chips.
The 3-D transistors will debut next year in a new 22-nanometer processor dubbed Ivy Bridge. Laptops based on Ivy Bridge will offer improved power efficiency, better visual performance, increased responsiveness and enhanced security, according to Intel. The chipmaker also expects to offer a new set of processors code-named Haswell that it says will further enable the manufacture of thin, light Ultrabooks in 2013.
Shares of Intel rose 27 cents, or 1.22%, to $22.48 on Monday, broadly in line with the advance in tech stocks that saw the Nasdaq gain 1.15%.
-
Written by James Rogers in New York
.
>To follow the writer on Twitter, go to
http://twitter.com/jamesjrogers
.
>To submit a news tip, send an email to: