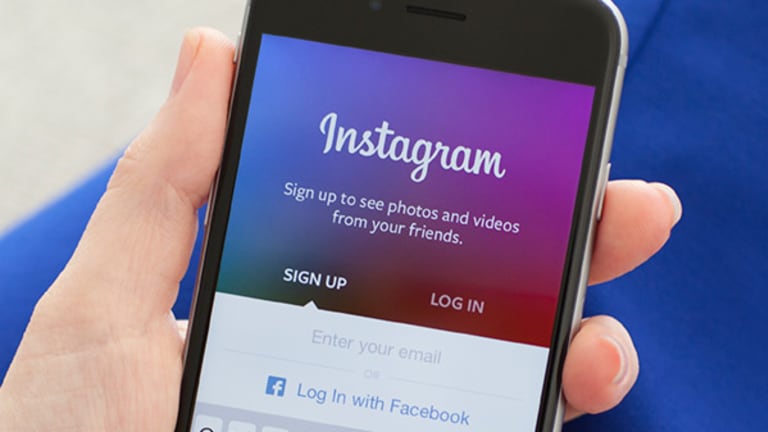 Why Instagram, Snapchat Made These Big Changes -- Tech Roundup
Instagram makes longer videos, Snapchat updates to Chat 2.0 and SunEdison is reportedly at risk of bankruptcy.
Instagram, famously bought by Facebook (FB) in 2012 for a now-measly $1 billion, has been in the news lately. First, the social media company updated its platform, severely upping the amount of notifications users were receiving. 
Now, it's upping the length of videos users can post. 
Previously, Instagram videos could only be up to 15 seconds, so its four-fold increase to 60 seconds is somewhat significant. The move comes after the company cited that time spent watching videos on the platform has increased 40% in the past six months. 
The move could also have some sort of ties to advertisement, in which longer videos would perhaps be a more lucrative format. Or at the very least, give advertisers more flexibility when it come to posting video ads. 
The new update (on iOS) will also allow users to "stitch" together video clips from a user's device, to create a video.
Shares of Facebook closed at $116.14 Tuesday, up 2.15%. 
Staying in the social media world, Snapchat also overhauled its platform, updating it to Chat 2.0. The new features will allow users to have even more freedom when it comes to communicating with their friends. 
The company has also made it easier to view Stories, which is a collection of pictures and/or videos that users post as their "Story." Rather than clicking on each one individually, once users start to view one, it will seamlessly transition the next.
It may sound simple, but it is a low-hanging-fruit solution that should get more users to view more Stories.
Among other updates is Video Notes, which lets users create GIF-like responses to their friends, with or without audio. There's also a Stickers feature available in chat, video and audio calls, and audio notes -- which is good for on the go.
What once started off as a disappearing photo-sharing platform, has suddenly turned into a rather robust form of communication. Videos, audio messaging and calling has Snapchat moving forward in a way that actually makes a lot of sense. 
It also makes more sense why privately held Snapchat was valued as high as $16 billion just last year, something many investors are scratching their head about. 
Shares of SunEdison (SUNE)  were hammered Tuesday, down a whopping 56%, as investors now fear the company could be on the fringe of bankruptcy. It was bad enough when reports surfaced the other day about the company allegedly overstating its cash position.
But bankruptcy? That's like the most toxic thing an investor can hear. SEC investigation? Bad. Illiquid investments? Also quite bad. But not quite as bad as bankruptcy. 
The stock has already fallen 90% this year alone, and currently trading for around 57 cents per share, is off around 98% from its 52-week high near $33.50. It's market cap of just $180 million is a far cry from the $11 billion market ca[ it hit in July. 
It's been a bumpy ride for this solar stock, which once was a top ten holding in the Guggenheim Solar ETF (TAN) . 
But I guess when bankruptcy is being tossed around as a possible outcome, it tends to be pretty volatile. I mean, just on Monday -- before the overstated cash reports -- there were rumors that the stock was a takeover target for the Rockefeller Brothers Fund. 
Shares of SunEdison closed $0.57 Tuesday, down 56%. 
This article is commentary by an independent contributor. At the time of publication, the author held no positions in the stocks mentioned.