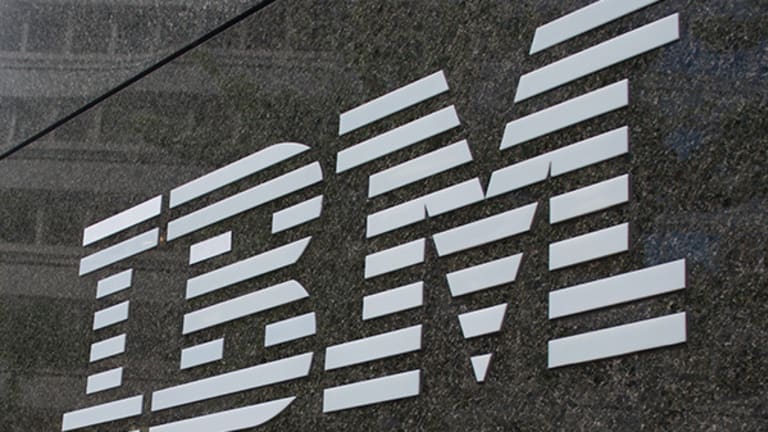 Why IBM Wants to Help Businesses Predict Changes in the Weather
IBM and The Weather Company think they can solve real-world business problems by adding weather data to operations data.
SAN DIEGO, CALIF. (TheStreet) -- IBM (IBM) - Get Free Report and The Weather Company are joining forces to deliver data collected from more than 100,000 weather sensors to businesses that could theoretically predict weather conditions early enough to alter operations.
The companies announced Tuesday their partnership will make weather data from Weather Services International (WSI), a division of The Weather Company, available to IBM's clients through Watson Analytics, a web-based tool that helps companies make sense of various data sets, and also now comes with Twitter data. IBM clients will also be able to build their own applications on the back of the weather data through the BlueMix developer platform.
The partnership, which will port The Weather Company's weather data services to IBM's cloud, aligns with IBM's ongoing efforts to expand its business analytics business, which accumulated $17 billion in revenue in 2014, up 7% over the previous year. IBM said it will train thousands of consultants to work with customers on how to use the new weather data alongside other data sources. Financial terms of the alliance were not disclosed.
The pairing also fits in with IBM's five-year, $3 billion research investment into an Internet of Things (IoT) unit, said Glenn Finch, the head of technology for IBM's Global Business Services unit. Under this partnership, data is collected from sensors at weather stations around the world. 
Nearly all businesses are affected by changes in the weather, but most can only react to those changes, Mark Gildersleeve, president of WSI, said. The partnership, then, aims to flip the paradigm around so that businesses can anticipate changes in the weather and take action. "We can take weather data and translate that into an outcome that matters for each kind of business," Gildersleeve said.
The idea is to merge weather data with data from supply chains, customer buying patterns, or other sources for extra insight into factors affecting operations. The companies hope the predictive appeal of the data will be attractive to a wide swath of businesses for practical purposes. Finch, for instance, cited the example of a city water and sewer company combining data collected from WSI's sensors with its own systems to more accurately predict when water mains would break. Or a utility company could predict power consumption levels based on expected changes in temperature and avoid service interruptions. 
IBM will use the treasure trove of weather data as a tool to entice even more customers to adopt its analytics products. The Weather Company, meanwhile, believes IBM can help it promote the message that every business should have a weather strategy, Gildersleeve said.