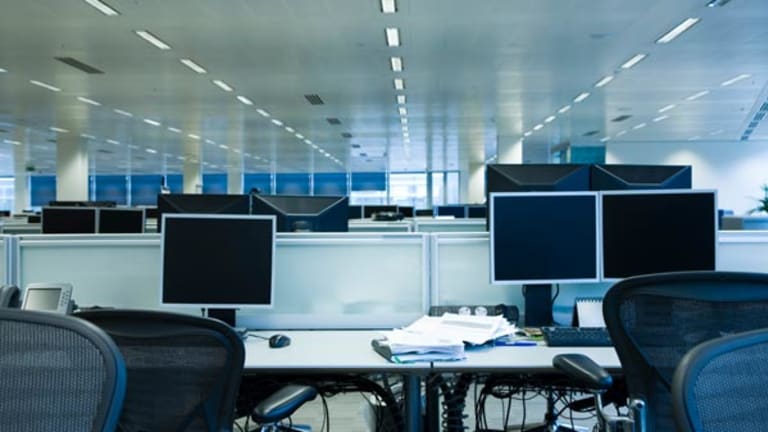 Why Google Struggles to Build Great Consumer Products
Google became Google because of its engineers-first culture.
NEW YORK (TheStreet) -- Google (GOOG) - Get Alphabet Inc. Report has a number of enormous strengths.
Bar none, its biggest strength is still index search. It's still the best product out there for getting the information you want fast. Despite
Microsoft's
(MSFT) - Get Microsoft Corporation Report
inroads with Bing, there's still a noticeable quality difference with Google.
I have complained that Google's growth in search is decelerating and it faces a big challenge as the world moves to connecting with the Web increasingly from mobile devices vs. desktops. But search is still a huge business and will continue to be for Google for some time. It still accounts for 96% of Google's revenue. And, it is so easily measured by advertisers as a signal of buyer intent, Google will continue to get ad budgets allocated its way.
Google also continues to have huge market share success stories with Gmail and YouTube.
Finally, Google has come from nowhere in late 2007 to be a huge player in the mobile phone business with its Android operating system. Its daily activations and market share globally ensures that Google's products will be in front of a lot of mobile users, even if the world rapidly turns its back on desktops and blue-link index search.
So, that's the good news. What's the bad news facing the company? It has to be Google's failure to make headway in tablets, TVs and music. On Monday, Andy Rubin, senior vice president of mobile at Google, said about the 12 million tablets activated using Android: "That's less than I'd expected it to be if you really want to win." But, defiantly, Rubin added that this year Google would "double down to win in that space."
Last October,
Rubin promised Google's new music service would soon arrive to great success: "I think we're close....
It will have a little twist -- it will have a little Google in it. It won't just be selling 99-cent tracks."
Yet, last week,
CNET reported that Google warned record labels participating in the service that it wasn't meeting expectations after the first three months:
Google Music has been live for barely a full quarter, so nobody is panicking. Google has yet to throw the full force of its marketing muscle behind the service, and managers have told the record companies that they are trying to correct certain issues. Still, the numbers are low enough for some in the music sector to be concerned, the sources said.
According to CNET, Google is telling the record companies that it is about to implement a "hardware strategy" which should better help Google compete with
Apple
(AAPL) - Get Apple Inc. Report
. That presumably means Google will rely more on
Motorola Mobility
(MMI) - Get Marcus & Millichap Inc. Report
to churn out products that delightfully intertwine Google's software with decent hardware.
But hasn't Motorola been trying to do that? Maybe Google thinks its software is much more compelling inside Motorola's hardware compared to Motorola's software.
But if Google's software was so good, wouldn't it have meant the Google Music software should have been a lock? There are 200 million Android phones and tablets out there. If they only converted 10% of them to Google's music service, that promised to be a meaningful revenue stream. The actual results must be far less than that so far.
And if the Google software was so compelling, why didn't Google TV succeed? Was it Logitech's fault? Was their hardware insufficient to handle the powerful Google software? Logitech dropped Google TV, after their Revue TV had more
returns than sales last year.
The problem with Google appears to stem from what made it so good in the first place. Google became Google because of its engineers-first culture. It hired engineers by the boatload to refine and perfect its algorithms for index search and the AdWords matching system next to the search. That strategy built an Internet juggernaut. It not only built it; it perfected it. The data-driven approach of an engineer's mindset was celebrated by CEO Larry Page and constantly reinforced over a decade of success.
It's very difficult to now shift that culture to being one focused on crafting devices that delightfully blend software and hardware. Have you ever gone into a hardcore engineer's office for a performance review and tried asking him to be more "delightful" in pleasing the customer? Try it sometime and take a few digital shots of their facial reactions.
Those guys just aren't wired that way.
Contrast that with Apple, which has always been building consumer products that blend hardware/design/software -- for more than 30 years. There is just a different culture and mindset.
Even if Steve Jobs told Larry Page to reduce the clutter at Google by cutting unimportant products, that pep talk -- even if Larry fully bought into it and decided he wanted to emulate Steve and Apple in every way -- can't suddenly change a $38 billion company rolling down the tracks with 10 years of history powering it.
Google needs to do much more to balance the dominant engineering culture if it is really determined to become a great consumer products company.
RELATED STORIES:
How Your Android Can Babysit, Print and Access Your PC Remotely
Android Apps on Playbook Won't Support Mobile Ads From RIM
At the time of publication, Eric Jackson was long AAPL.
Eric Jackson is founder and Managing Member of Ironfire Capital and the general partner and investment manager of Ironfire Capital US Fund LP and Ironfire Capital International Fund, Ltd. In January 2007, Jackson started the world's first Internet-based campaign to increase shareholder value at Yahoo!, leading to a change in CEOs in 2007. He also spoke out in favor of Yahoo!'s accepting Microsoft's buyout offer in 2008. Global Proxy Watch named Jackson as one of its 10 "Stars" who positively influenced international corporate governance and shareowner value in 2007.
Prior to founding Ironfire Capital, Jackson was President and CEO of Jackson Leadership Systems, Inc., a leadership, strategy, and governance consulting firm. He completed his Ph.D. in the Management Department at the Columbia University Graduate School of Business in New York, with a specialization in Strategic Management and Corporate Governance, and holds a B.A. from McGill University.
He was previously Vice President of Strategy and Business Development at VoiceGenie Technologies, a software firm now owned by Alcatel-Lucent. In 2004, Jackson founded the Young Patrons' Circle at the Royal Ontario Museum in Toronto, which is now the second-largest social and philanthropic group of its kind in North America, raising $500,000 annually for the museum. You can follow Jackson on Twitter at www.twitter.com/ericjackson or @ericjackson.
You can contact Eric by emailing him at eric.jackson@thestreet.com.