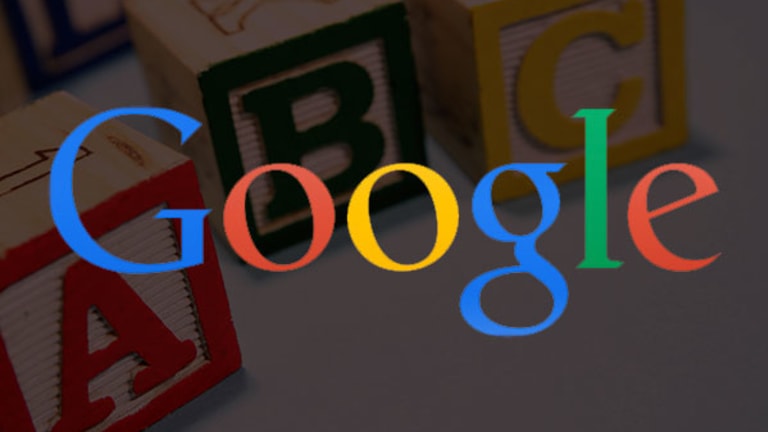 Why Google's Punishing Mobile Sites -- Tech Roundup
Google will punish mobile sites that have intrusive ads that block access to content.
Finally! How often you have found that you're browsing a website on your smartphone and a pestering, in-your-face ad pops up. There's no "X" to close it, at least that you can see, and even breathing too close to your phone seems to activate the click and redirect you. 
It's terribly frustrating. And just like with robocalls, Alphabet's (GOOGL) Google has had enough. 
Google is now squaring up to punish sites that use these types of mobile ads, but notably, they won't punish all sites. The search giant plans to only punish companies that use these ads and make content less accessible. The effect will take place January 10th, 2017. 
We've all learned to live with advertisements. Whether on TV, in our social media feeds or before YouTube videos. We can live with popups, too. We'd just like to be able to close them -- easily -- and without be rerouted a hundred times to something we don't want in the first place. 
Thank you for helping, Google. 
Shares of Alphabet closed at $795.59 Tuesday, down 0.05%. 
Alphabet -- as well as Apple and Facebook (read more on them below) -- are holdings in Jim Cramer's Action Alerts PLUS Charitable Trust Portfolio. Want to be alerted before Cramer buys or sells GOOGL, AAPL or FB? Learn more now.
At one point, many viewed Mobileye (MBLY) as a potential leader in the self-driving car future. However, the company has not made the strides that many investors were banking on several years ago, given that so many others companies have entered the fray and while others have opted to create their own technology in-house. 
However, the $10 billion market cap company has a different plan up its sleeve, and includes partnering with Delphi Automotive (DLPH) . The two companies will reportedly spend hundreds of millions of dollars building out their self-driving system, both from a software and hardware point of view.
The company's joint effort will be aimed at smaller automakers, although if I had to guess, I'm sure they would be open to working with larger manufacturers as well. They will demo their product in January 2017 at the Las Vegas Consumer Electronics Show. 
Apparently the two companies are working to develop a turnkey product, meaning it is suitable for any buyer, as opposed to a customized product based on certain models or brands of cars. 
Shares of Mobileye closed at $49.66 Tuesday, up 6.7%, while Delphi closed at $67.86, up 4.3%. 
The Nasdaq has once again hit new record highs. While the tech-heavy index did not close at those highs -- in fact it trended lower for most of the day after hitting its new peak -- the feat is impressive nonetheless. 
It's crazy to think about how long the Nasdaq took to hit new record highs, which it did just earlier this month. Until then, a dark cloud hung around the index, as the dot-com days still owned the record for its highest close. 
That's the impressive part. Look at our companies today: Apple (AAPL) , Alphabet, Amazon (AMZN) , Microsoft (MSFT) , Facebook (FB) , etc. These companies are massive, they're profitable and they are changing and defining the way we live our lives. So to think that it took this long for the index to surpass whatever highs the dot-com bust set with its (mostly) flash-in-the-pan companies, is remarkable.
Apple, Alphabet and Facebook are all holdings in Jim Cramer's Action Alerts PLUS Charitable Trust Portfolio. Want to be alerted before Cramer buys or sells AAPL, GOOGL or FB? Learn more now.

The Nasdaq index closed at 5,260.08, up 0.30%. Its record high is 5,274.74.
This article is commentary by an independent contributor. At the time of publication, the author held no positions in the stocks mentioned.