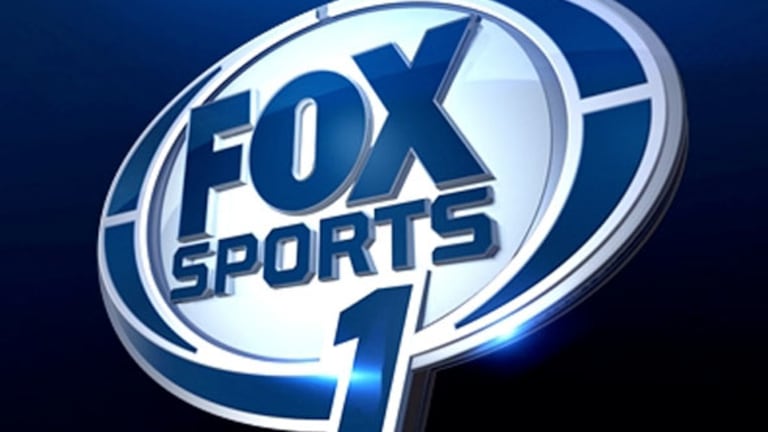 Why Fox Sports 1 Is Gaining on Disney's ESPN
Two-year old Fox Sports 1 is showing signs of growth just as ESPN is revealing chinks in its armor.
Two-year old Fox Sports 1 is showing signs of growth just as ESPN is revealing chinks in its armor.
Sports hasn't been kind to the Walt Disney (DIS) - Get Report  of late. Falling subscribers at its ESPN cable-TV sports giant have siphoned off revenue and sent its stock price skidding.
But over at Rupert Murdoch's Twenty First Century Fox (FOX) - Get Report , it's an entirely different ball game. Its two-year old Fox Sports 1 cable network, which draws fewer viewers than the 36-year old ESPN, is quietly on track to show a profit in 2016 on the strength of robust ad sales, rising affiliate fees from cable, satellite and telco distributors, and the absence of many expensive rights contracts that can pressure profits.
According to industry analyst SNL Kagan, Fox Sports 1 will show an operating profit of $116.5 million in 2016 as earnings skyrocket to $450.3 million in 2017.
The surprise earnings windfall is vintage Fox. Time and again, Murdoch has scoffed at traditional wisdom by taking on the Big Three broadcast networks, more memorably with his Fox TV network and then with Fox News's successful battle with Time Warner's (TWX) CNN. Both ventures withstood years of losses before becoming moneymakers.
Fox Sports 1 lost $261.8 million in its first year, according to SNL Kagan, and will lose $56.5 in 2015. A Fox spokeswoman had no comment.
Fox set out to take on ESPN in 2013, when it remade Fox's motorsport channel Speed, giving its startup national sports channel more than 80 million U.S. households and popular NASCAR programming. Fox Sports 1 added major league baseball and pro soccer as well as college sports, boxing and high-end events like the U.S. Open golf tournament that didn't require onerous, long-term contracts.
"At this point, they have relatively little in the way of sports rights," said Michael Nathanson, senior analyst at Moffett Nathanson Research, which rates Fox a buy. "They negotiated strong affiliate fee inflation and don't yet have the package of national sports rights to kill profitability."
On the strength of its collection of sports programming, Fox was able to win higher affiliate fees from cable-TV and satellite operators than the the rock bottom 23 cents a month it was getting for its Speed channel. This year, Fox Sports 1 will collect an average of 98 cents per month for its 84.5 million subscribers, says Kagan. By 2016, its fees will climb to $1.15 per subscriber.
For Fox Sports 1, its biggest strength may be that it's not ESPN, says SNL Kagan Research Director Derek Baine. ESPN charges more than $6 a month for its subscribers, making it a target for critics who say the Disney-owned channel drives up overall cable and satellite subscription fees as a timer when consumers have access to enough online video sources to comfortably "cut the cord" or get smaller bundles of channels that don't include ESPN.
"Operators are rooting for Fox Sports 1 as it will give them more leverage with ESPN if Fox Sports 1 is able to outbid them on some of their important franchises," says Baine. "But ESPN won't give up easily on any of its deals and may go into early renewal negotiations if they feel Fox Sports 1 is going to try and outbid them."
Not that every ball is bouncing Fox Sports 1's way, however.
Subscriptions have fallen from 86.6 million to 84.5 million in the last year, according to Kagan, presumably as consumers dropped their cable subscriptions. Falling subscribers could likewise pinch Fox Sports 1 much as it has ESPN, especially if new CEO James Murodch feels compelled to aggressively bid for big-ticket sports rights.
Nonetheless, SNL Kagan forecasts that in the coming years, subscribers of Fox Sports 1 channel will rise, handing the network added muscle to continue to cut into ESPN. 
This article is commentary by an independent contributor. At the time of publication, the author held stock in Disney.