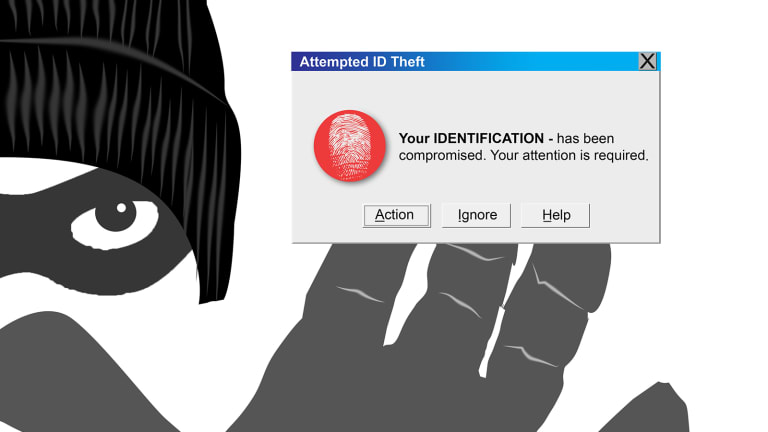 Why Fortinet Is Actually Excited About Big Data Breaches
Recent headline-making public data security breaches are helping cybersecurity firm Fortinet increase first-quarter revenue and billings.
NEW YORK (TheStreet) -- Internet security firm Fortinet (FTNT) credited high-profile corporate data breaches for increasing demand for the company's enterprise-level security software products.
"The breaches that are hitting the headlines from companies like Sonyundefinedto the White House create this huge tailwind in spending for security," said Fortinet CFO Andrew Del Matto in an interview.
The company said much of its growth is coming from customers in the upper echelon of the enterprise market. This need could be seen, Del Matto said, in the size of the deals the company has been inking. Deals of $250,000 or more are up 51%, and those worth $500,000 have increased 28%, compared to the same period last year.
Shares were soaring in early Tuesday trading, gaining 11.2% to $38.49.
Revenue hit $212.9 million for the first quarter, up from the $200 million to $205 million the company originally forecast. Total billings for the period were up 36% to $254.3 million. Non-GAAP earnings fell 27% year over year to 8 cents a share, ahead of the 6-cent estimate from analysts surveyed by Thomson Reuters.
"This is the highest year-over-year billing growth we have seen since becoming a public company five years ago," said Fortinet CEO Ken Xie. He added that the current market for security products is the strongest he has witnessed in his 20 years in the business.
The growth isn't just happening domestically. Del Matto noted the company's growth rate in Europe, the Middle East and Asia "was the highest we've achieved in seven years despite the foreign exchange headwind." Geographically, the Americas continue to be the company's largest market with 43% of its business taking place here, followed by Europe, the Middle East and Asia at 36% and other Asian and Pacific countries accounting for 2%.
Led by the boost in billings, Fortinet increased its non-GAAP second-quarter and 2015 revenue guidance with the second quarter now expected to generate revenue in the range of $224 million to 228 million. For the year, Xie sees revenue in the $935 million to $940 million range, up from the original forecast of $915 million to $925 million. Fortinet expects to earn between 8 and 9 cents a share in the second quarter.
In order to better exploit the demand from large enterprise customers, the company is continuing to spend, hiring additional sales staff to help address the market. Del Matto said this additional staffing will also enable Fortinet expand its sales effort to the mid-range enterprise market.
This article is commentary by an independent contributor. At the time of publication, the author held no position in the stocks mentioned.