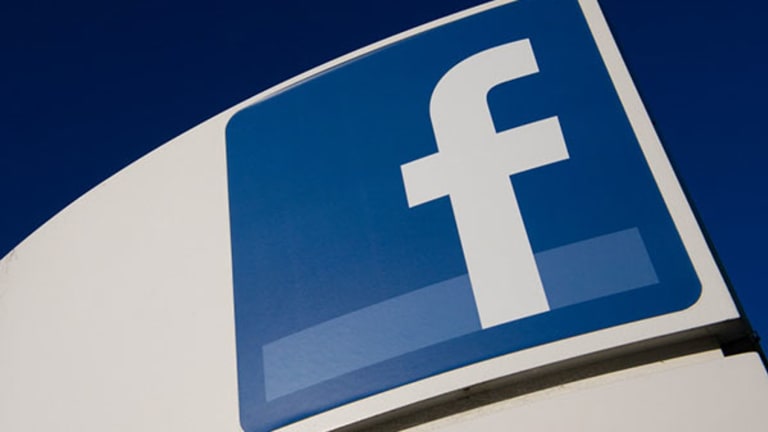 Why Facebook Is Giving Away Some of Its Best Data for Free
The social network now doubles as a market research hub and is sharing public opinion data on the products, activities and events its members discuss.
SAN DIEGO, CALIF. (TheStreet) -- Facebook (FB) - Get Free Report, for the first time, is giving marketers access to the opinions expressed by its audience of nearly 1.4 billion people -- and it's not directly making a dime in the process.
Of course, Facebook is not handing over this prized information, called "Topic Data," out of the goodness of its heart. It may not make money directly, but the company is betting that this data will encourage marketers to spend more money advertising on Facebook.
Topic data is a new product Facebook is offering to select clients through its data-processing partner DataSift. The data processor is helping Facebook package huge mounds of anonymous opinions posted on the social network and broken-down by more than 60 demographic attributes. DataSift is providing marketers with a summary of how people are talking about products, activities, events, brands and industries.
The demand from brand marketers and third-party analytics providers for Facebook data is "huge," Altimeter Group analyst Susan Etlinger said in a phone interview, and the partnership with DataSift allows the social network to distribute the data efficiently.
"Obviously, marketers want to have access to a whole bunch of data on what people on Facebook are doing and thinking," Etlinger said. 
With topic data, a fashion retailer can, for instance, learn which clothing items its target audience is talking about and then use that information to decide which products to stock. Likewise, a company that makes a hair de-frizzing product can get a better handle on its perfect customer by using topic data to look at the demographics on the people who are talking about humidity's effects on their hair.
"This is really valuable for marketers," said Melonie Gallegos, CEO of social media agency Fandom Marketing. "Marketers don't typically get access into conversation trends [on Facebook] ... and they haven't been able to tap into this firehose."
She said that marketers are usually working off assumptions and past data. "It's hard for them to get meaningful, real-time data," Gallegos said, but topic data could help a brand determine what cities to target for a product launch or allow a retailer to better understand, and react to, seasonality in sales in a more immediate fashion.
"In our line of work, we pay a lot to source primary data," Sarah Kotlova, global head of agency services at Mirum, a full-service digital agency, said in a phone interview. "We all do some level of social listening anyway, but to link that a little closer to the demographics is a real media win."
Though Facebook is sharing the topic data, which is stripped of personal information, with DataSift free of charge, marketers won't be so lucky. DataSift collects and organizes this mountain of information for its partners, social analytics companies. The analytics providers then build applications to analyze and spit out nuggets of wisdom for marketers. 
Essentially, everyone but Facebook is a getting a piece of the data action. The social network could chose to charge DataSift as it makes topic data more widely available, but Facebook isn't in the data business. It's in the advertising business. Facebook's advertising business brought in $3.59 billion revenue, or 93% of total revenue, during the fourth quarter.
Making this coveted data available to marketers, the company is assuming, will help to sell ads.