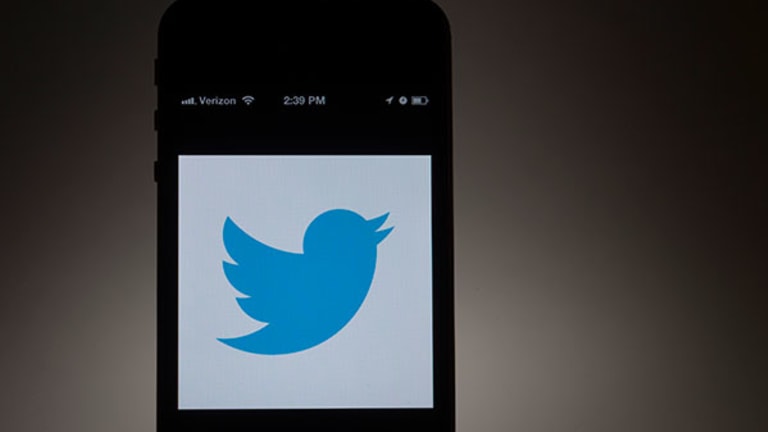 Publish date:
Why Facebook is Better Than Twitter
Twitter's had a rocky start to life as a public company. Another day, another downgrade.
Twitter's had a rocky start to life as a public company. Another day, another downgrade.
NEW YORK (TheStreet) -- Twitter (TWTR) - Get Report has had a rocky start to life as a public company, much like Facebook (FB) - Get Report. Unlike Facebook, Twitter is seeing downgrades left and right, and today's no different, as the two companies continue to get compared and contrasted.
Cantor Fitzgerald analyst Youssef Squali downgraded shares to "hold" from "buy," while keeping his $32 target, as shares have gained 60% since the initial public offering pricing. Squali notes that while he remains a fan of the micro-blogging social network and believes there's growth potential, "we find the current valuation excessive, discounting much of the short-term upside." The analyst is now looking for more evidence of the company's potential. "We move to the sidelines until management begins showing proof of further upside to consensus estimates; we favor FB instead," he added.
Shares of Twitter were lower in pre-market trading, off 1.5% to $41.12, while Facebook slipped 0.15% to $46.29.
Squali's downgrade is all valuation based, with much of the share price right now pricing in the strong growth that's forecasted over the next five years. Squali estimates revenue will grow at a 51% compound annual growth rate (CAGR) over the next five years, with EBITDA growing 92% over the same time frame.  Twitter trades at 20.4 times enterprise value to revenue, and 173.2 times EBITDA, whereas Facebook only trades at 9.9 times Enterprise Value (EV) to revenue, and 16.8 times EV/EBITDA, despite having significantly more users, at 1.19 billion.
At present, Twitter generates over 80% of its revenue from fees paid by advertisers for "Promoted Tweets" and "Promoted Accounts." The company also generates a sliver of revenue from licensing data on the over 230 million member network, which generates over a half billion tweets on any given day. For the first nine months of 2013, Twitter reported $422 million in sales, up 120% year-over-year. Adjusted EBITDA grew to over $30.7 million through the first nine months of 2013.
While Twitter's user base is around 20% of Facebook's, it's growing faster, up 38.9% year over year, compared to 18.1% for Facebook during the same timeframe. "We think the risk for Twitter is remaining a social platform for the influential/well connected, but failing to become a daily habit for the masses," Squali wrote. "We won't have visibility into this for at least several more quarters."
Aside from the user base, what separates Facebook from Twitter is the amount of time spent on both services.  Squali notes that time spent Twitter is approximately 15% that of Facebook, with 150 billion minutes spent on Facebook in September, compared to 7.8 billion for Twitter. The average user is spending 846.1 minutes on Facebook per month, compared to just 124.6 minutes for Twitter. "Unless this gap narrows, this disparity in engagement is likely to favor FB with brand advertisers and limit Twitter's ability to fully monetize its user base," he wrote.
--Written by Chris Ciaccia in New York
>Contact by Email.