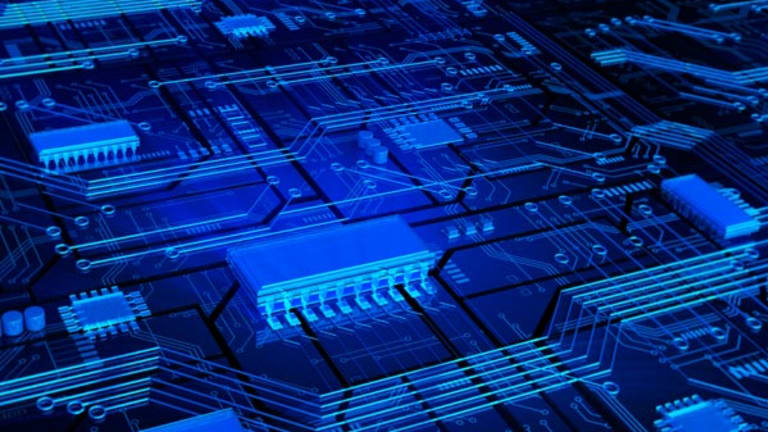 Why Apple Has 20% Upside From Here
Apple's fourth-quarter earnings were impacted by costs from new products, which are at their peak. Investors could see upside as costs come down in 2013.
Apple's fourth-quarter earnings were impacted by costs from new products, which are at their peak. Investors could see upside as costs come down in 2013.
NEW YORK (
) --
Apple's
(AAPL) - Get Report
were mixed, as cost pressures from a slew of new products impacted earnings. Investors could see as much as 20% upside next year, though, as costs come down, and Apple's margins ramp up.
Apple CFO Peter Oppenheimer noted that fiscal first-quarter margins, Apple's most important given that they coincide with the holiday season, will be around 36%, 400 basis points lower than the company's historical average.
Tim Cook Launches 'Surface' Attack: Apple Live Blog Recap
For the three months ended Sept. 30, Apple reported fiscal fourth-quarter earnings of $8.2 billion, or $8.67 per share, on revenue of $36 billion, up from a year-ago equivalent profit of $6.6 billion, or $7.05 a share, on revenue of $28.3 billion. The average estimate of analysts polled by
Thomson Reuters
was for earnings of $8.75 a share on revenue of $35.8 billion in the fourth quarter.
Apple launched several new products in the past six weeks, including the iPhone 5, iPad mini, iPod Touch, fourth-generation iPad, iMac, 13-inch MacBook Pro, and Mac Mini. "We believe over 80% of revenue in the December quarter will come from products we've introduced in just the last 6 weeks," Oppenheimer noted.
With such a massive product refresh in such a short period of time, and the iPad mini having much lower margins than Apple is used to, overall margins will come down. Deutsche Bank analyst Chris Whitmore believes shares should be bought on a pullback. "We trim est's on margins associated with new product ramps (GMs guide to 36%) but with the biggest product refresh in history into the Dec Q, we recommend investors Buy AAPL on any pullback," Whitmore wrote in his note. He rates Apple "buy" with a $800 price target.
Apple essentially refreshed its entire product lineup in the past two months, and there are costs associated with that. CEO Tim Cook made his bones as an operations genius, managing the supply chain, help Apple squeeze every last dollar of profit.
UBS analyst Steven Milunovich believes there's room for upside throughout 2013, as costs come down, and Apple is able to manage the supply chain better. He rates Apple "buy" with a $780 price target.
Apple has big expectations for its product refreshes, especially the iPad mini, as CEO Cook noted on Thursday night's conference call. "One of the things we try to do is create a product people will love for months and years after purchasing it," he said. "That's what the iPad mini has been designed to be."
Cook also demonstrated some
taking shots at iPad competitors, most notably
Microsoft
(MSFT) - Get Report
. He noted that he hasn't had a chance to play with the software giant's new Surface tablet yet, but said he's heard, "the Surface is a fairly compromised, confusing product." He took another shot, saying, "I suppose you could design a car that flies and floats, but I don't think it would do all those things very well."
mini started last night, and already the white version is back-ordered by two weeks. Apple clearly expects this to be its
, and all indications are that it will be, which should help drive revenue growth in 2013.
Then there's the iPhone 5, which Cook noted had the best opening weekend of any phone in history. The iPhone brings in the biggest chunk of Apple's revenue, generating $17.1 billion in sales during the quarter, up 56% year-over-year. Cook noted on the conference call that iPhone 5 production is ramping, with the worst of the supply constraints apparently behind Apple.
Barclays Capital analyst Ben Reitzes noted that management's tone about production alleviated his concerns, as it seems production has ramped in the past week or two. "Demand for iPhone is extremely robust. We're thrilled with what we see," Cook said on the call. Reitzes rates Apple "overweight" with an $800 price target.
Apple launched an incredible amount of new products in the past six weeks, as it continues to out-innovate its competitors, including
Amazon
(AMZN) - Get Report
and
Google
(GOOG) - Get Report
with new hardware. Gross margins seem to be at a trough, and Apple's operational expertise led by Cook and Oppenheimer will continue to drive component costs down.
If comments from Apple are any indication, it looks as if once again it will be an "Apple Christmas" for customers and shareholders alike.
Interested in more on Apple? See TheStreet Ratings' report card for
this stock
.
--
Written by Chris Ciaccia in New York
>Contact by
.
Follow @Commodity_Bull