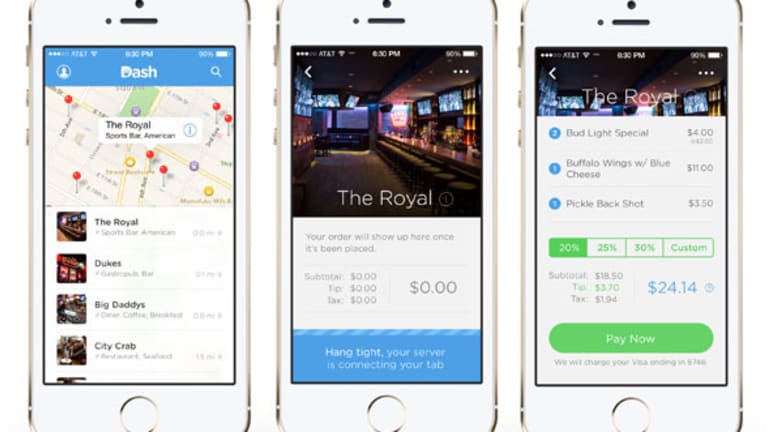 Why Apple Gets the Coolest Apps First
The company is the reigning champion when it comes to getting app exclusives, and the reason why is simpler than you might think.
A previous version of this story said that Snapchat came to Google Play in October 2011. It is October 2012. TheStreet regrets this error.
NEW YORK (TheStreet) -- Apple (AAPL) - Get Apple Inc. (AAPL) Report might not own the entire smartphone market, but companies, from social-media darlings to technology giants, are all flocking to get their apps on the Apple Store long before they make their way to the Google (GOOGL) - Get Alphabet Inc. Class A Report Play store.
SnapChat made its debut on the App Store in June 2011, and then had its premier on Google Play more than a year later in October 2011. Twitter's (TWTR) - Get Twitter, Inc. Report app was available on Apple's iOS in October 2009, but did not make the transition to Android until January 2012. Instagram also appeared on iOS first, with its debut in October 2011 almost two years before its April 2012 Android launch. LinkedIn (LNKD) , GroupM, Facebook (FB) - Get Facebook, Inc. Class A Report-owned WhatsApp, and both Facebook's original app and its Messenger app were also available on the App Store first.
When Microsoft (MSFT) - Get Microsoft Corporation (MSFT) Report began to release Office on mobile devices, Apple was its first stop. Office was released for the iPad in March 2014, but was not available on Android tablets until January. Office made its way to iPhones last November, but was not on Android phones until May.
The reasons behind Apple's app success are fairly simple -- developers and the company's affluent users. The Cupertino, Calif.-based company has often emphasized the value it places on its relationship with developers, giving more than $30 billion to developers since the App Store began in 2008.
In January, Apple announced apps generated over $10 billion in revenue for developers in 2014. Since the App Store launched in 2008, Apple has paid more than $30 billion to developers, and now has more than 380,000 developers in its paid developers' program, according to company reports.
And Apple is reported to monetize apps for developers 1.5 times the rate of its leading competitor, Google, according to research firm Gartner. Google's head of strategy and business development, Matt McGowan, announced in February that the Google Play store paid out $7 billion to publishers and app developers in 2014.
The App Store contains 1.5 million apps with more than 850 apps downloaded each second, according to Apple. 
Developers like Apple's easy-to-use code writing software and its closed-source operating system, iOS, which can dramatically cut their time spent coding. Coding for Android, on the other hand, can be clunkier, especially because its open-source format leads to fragmentation across the more than 18,000 distinct types of Android phones, according to wireless coverage mapping company OpenSignal.
"Apple has the most valuable technology platform in the world, and now they're well positioned to realize the benefits of that ecosystem with their software, and the developers are a big part of that," said Capital Advisors managing director Channing Smith, whose firm is long Apple.
In its most recent earnings report, Apple said it sold 61.2 million iPhones in the second quarter, up 40% from the 43.7 million sold in the same quarter the previous year. Apple generated $40.3 billion in revenue from the iPhone last quarter, up 55%. That's twice the amount of all of Apple's other products combined.