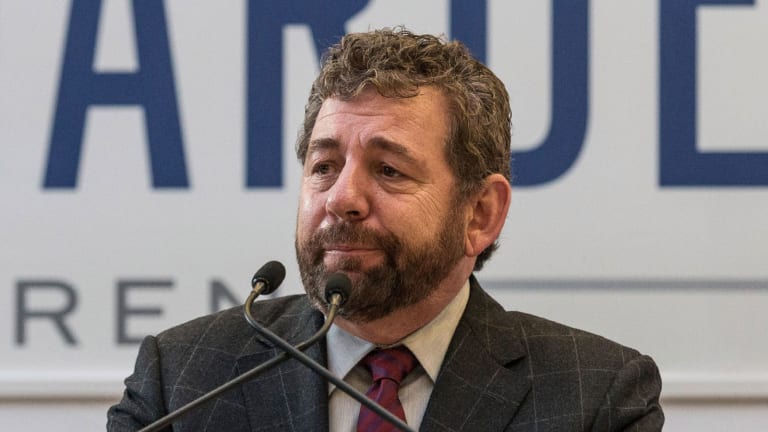 Publish date:
Why Altice's Next Purchase Could Be Cablevision
Regional cable provider Cablevision had hoped Time Warner Cable would buy it, but it might have a better shot with Luxembourg-based Altice.
Regional cable provider Cablevision had hoped Time Warner Cable would buy it, but it might have a better shot with Luxembourg-based Altice.
NEW YORK (TheStreet) -- Cablevision (CVC) could be the next regional cable provider to get scooped up by Luxembourg-based cable company Altice (ATC) - Get ATOTECH LIMITED Report.
And not just because Altice says so.
After Altice Chairman Patrick Drahi revealed he was interested in buying Long Island, New York-based Cablevision on Friday, its shares rose 7.3%. The French-Israeli billionaire has already spent $40 billion on acquisitions this year alone, a consolidation strategy Charter Communications (CHTR) - Get Charter Communications, Inc. Class A Report and Comcast (CMCSA) - Get Comcast Corporation Class A Report have also used to counter a shrinking pool of pay-TV subscribers. But if Altice purchases Cablevision, it will have these previous waves of U.S. cable mergers to thank. 
That's because Cablevision's other potential buyers are currently processing their own acquisitions, said Shahid Khan, a digital media industry consultant and co-founder of MediaMorph.
"Their options are now really limited," said Khan. "Time Warner Cable (TWC)  itself is for sale. The only other option is that Verizon (VZ) - Get Verizon Communications Inc. Report tries to buy Cablevision, but it just bought AOL, so it already has its hands full."
MediaMorph has worked with clients including Comcast, Cablevision, Time Warner Cable and another potential Altice target, privately-held Mediacom. Drahi has also expressed an interest in Cox Communications, the United States' fourth-largest cable company.
Drahi's goal is to build a media empire in the United States much as he did in Europe: by buying smaller cable companies and combining them with wireless services. Cablevision, a publicly traded company whose footprint in the densely populated New York metropolitan area makes it the fifth-largest cable company in the United States, is a prime target for the first stage of that plan.
In May, Drahi announced the purchase of St. Louis-based regional cable company Suddenlink Communications for $9.1 billion. He was poised to top that deal when he courted the second-largest U.S. cable company, Time Warner Cable, but walked away from a possible purchase agreement just in time for third-ranked Charter to make its own $56 billion deal for Time Warner Cable.
But in the longer term, Drahi sees more opportunities ahead.
"The two leaders, Comcast and Charter, will not be able to buy anything else because of their size, so we will have an open boulevard ahead of us," Drahi told a session of French Parliament quoted by Reuters. "If I buy five small operators, I can be as big as Time Warner Cable."
"Time is on our side," he said.
The timing is also right for Cablevision, Khan observed.
"This is probably the best time for them to exit the market," he noted. "They're facing intense competition from Verizon, and their stock is high."
Cablevision shares are at a peak for this year, but are below their five-year high and have traded below the S&P 500 since 2011.
Cablevision CEO James Dolan said in May that he would welcome a deal with Time Warner Cable, Comcast or other operators -- but not with his current broadband internet rival, Verizon.
"Consolidation of [the New York metropolitan] marketplace would provide, one, a great deal of ingenuity and much more access to resources for the customers and lower prices," he said.
A combined Altice, Suddenlink and Cablevision could save up to $300 million, Amy Yong of Macquarie Research said in a research note. Most of those savings would come from reducing Cablevision employees.
Altice currently operates in France, Israel, the Dominican Republic, Portugal, Luxembourg, Belgium, Switzerland, and parts of Africa and certain French territories, according to its most recent financial report.