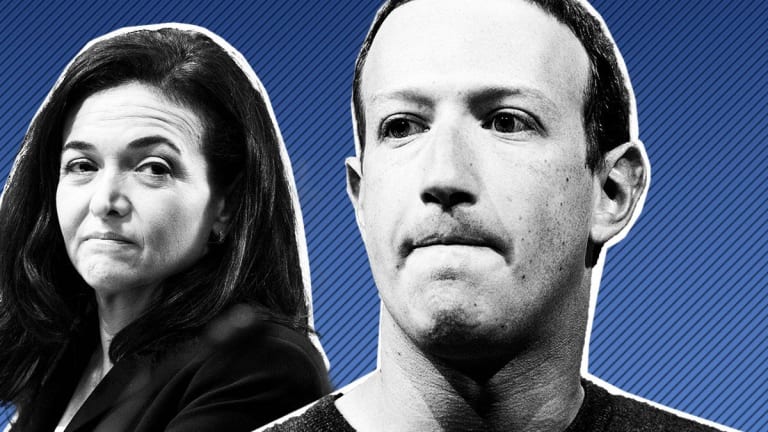 Facebook Reports Earnings on Wednesday: 4 Key Things to Watch
As Facebook tries to move forward from a very bad year, here's what to watch for in the social network's fourth quarter earnings on Wednesday.
Facebook shares are up about 9% since the beginning of the year, but investors will still be taking a hard look at the stock going forward.
Shares closed up 2.22% at $144.19.
Facebook (FB) - Get Meta Platforms Inc. Class A Report reports its fourth quarter earnings on Wednesday after market close, and analysts polled by FactSet expect Facebook to report earnings of $2.18 per share, representing no change at all from the EPS estimate at this time last year.
As Facebook tries to shake off a no good, very bad 2018, here are some key themes to watch for in its next earnings. 
1. User Growth -- and How Much it Matters
Facebook's growth story was drowned out by the nonstop scandals of 2018, but this year could be a test to see how investors respond to meaningful growth in new users (or lack thereof). In its third-quarter earnings report in October, Facebook reported 9% year-over-year growth in daily active users, but still fell short of estimates for both monthly and daily users. The parade of bad headlines surrounding Facebook made it tricky to tell what investors were really looking for, and this year will reveal whether user growth is still as central to Facebook's story as it once was. Wednesday's earnings report, and commentary from Facebook around the numbers, could help bring some clarity.
2. Showing Off Instagram
Facebook makes about 98% of its revenue from advertising, and now perhaps more than ever, investors need reassurance that Facebook is expanding and innovating its offerings for advertisers. There's some cause for optimism, particularly around Instagram. Analysts at Deutsche Bank wrote recently that spending on Instagram Stories is growing significantly, citing a memo from one of Facebook's marketing partners, which indicated that ad budgets for Stories grew 124% over the past year. In Wednesday's earnings report, expect Facebook to touch on the appeal of Instagram for advertisers, any room for growth in its ad products, as well as the company's efforts to innovate its tools for advertisers.
3. Possible Messaging Changes
The New York Times reported last week that Facebook is planning to integrate its three messaging platforms: Facebook Messenger, WhatsApp, and Instagram's messaging system. The three have functioned independently to date, but reportedly, the company is plans to weave together the back ends, allowing communication among the three, while keeping them available as standalone apps. As user growth on Facebook's news feed slowed last year, investors probed Facebook's efforts to monetize its messaging services, which collectively have billions of users but no meaningful revenue. On Facebook's earnings call on Wednesday, investors will undoubtedly be on the lookout for any hints on what Facebook has in mind for its messaging services.
4. Playing Up the Positive
By all accounts, Facebook's 2018 was atrocious. But the new year won't necessarily mean a clean slate for the social network, according to Pivotal's Brian Wieser. "Facebook's problems seem likely to worsen from here (which is saying something considering the year it had in 2018), as consequences of many of the company's managerial choices in its early years continue to play out negatively, amplified by the manner in which the company has chosen to address them," he wrote in early January. Investors have some appreciation of the depth of Facebook's problems, which include antagonized regulators, costly operational changes, and diminishing opportunities because of the company's poor reputation. Wieser believes that investor sentiment could turn even more negative as the year goes on. Accordingly, Facebook brass may try to shift focus back to the company's core strength: Its huge size and reach, which is second only to Alphabet (GOOGL) - Get Alphabet Inc. Class A Report .
Facebook and Alphabet are holdings in Jim Cramer's Action Alerts PLUS Charitable Trust Portfolio. Want to be alerted before Jim Cramer buys or sells these stocks? Learn more now.
Score a Touchdown with Jim Cramer's Big Game Special
Get access to the best stock picks in Jim Cramer's investment portfolio by executing a two-minute drill on our Big Game Special on Action Alerts PLUS, Jim's VIP club for investors. Sign up now through Feb. 4 and receive 58% off of the normal subscription price. Now that's a real touchdown!