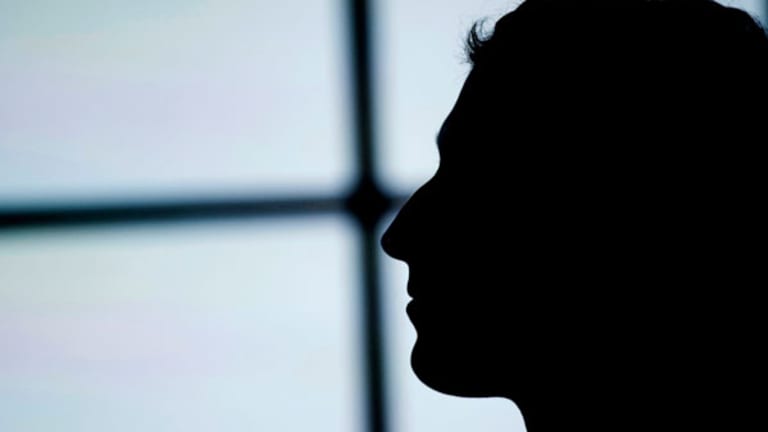 What to Expect From Facebook's Big Developer Conference
Facebook's two-day developer conference will focus on messaging and mobile advertising, and should include several updates to the social network's standalone apps.
Updated from March 24th to include potential announcements at the conference in the fourth paragraph.
SAN DIEGO (TheStreet) -- Facebook (FB) may pitch its upcoming F8 conference as a developer-focused event, but the company will use the two-day affair to trot out new products and talk up improvements to existing services, all of which may have wide-reaching implications for both its social network and its advertising business.
The annual conference, which kicks off March 25 with a keynote from CEO Mark Zuckerberg, comes amid Facebook's attempts to capitalize on messaging, the only activity more popular than social-networking, Zuckerberg has previously said. Messaging presents a new way forward for Facebook, which owns two of the most popular apps in the category: WhatsApp, which has a monthly audience of more than 700 million people, and Messenger, its home-grown app with 500 million monthly users.
At F8, Facebook is expected to open up the Messenger application to developers, which would turn the messaging service into a platform that offers extras produced by third parties. Messenger currently supports text, pictures, video, voice memos, calls and stickers, but has yet to advance to more sophisticated options such as games and marketplaces that are offered by Asian rivals like Line and WeChat. 
Update: Facebook's official F8 app sent out notifications that confirmed Messenger would become a platform. The notifications also revealed Parse, Facebook's unit that helps with back-end technology for apps, will be used for the Internet of Things, in addition to something known as the Teleportation Station. The news was first spotted by TechCrunch.
"Facebook will likely enable third-party developers to build apps to function within the Messenger platform which could include games, premium accounts and rich media experience," Piper Jaffray analyst Gene Munster wrote in a note published Monday. The firm raised its 12-month price target for the social network's stock to $92, up from $84.
Turning Messenger into a platform for others' apps would signal that the social network is ready to treat its standalone messaging app as more than just a side project.
Last year, Facebook hired David Marcus, formerly CEO of eBay's (EBAY) PayPal, to take the lead on Messenger. It also announced last week that the app would soon support friend-to-friend payments, underscoring Facebook's e-commerce ambitions.
Still, the company has remained mum on Messenger's business prospects, preferring instead to talk about its path to 1 billion users.
Developers will help to bring in those users. The point of the platform approach is to hand off some of the responsibility for attracting users to app-makers who can introduce new features. Facebook needs these outside developers, Gartner analyst Brian Blau said, because it's not enough anymore to be a just a great service or social network.
"Facebook has been on a steady march to build a full-featured consumer platform," Blau said. "I think we're going to see Facebook make more moves to convince more developers and businesses that it is a proper platform that they can rely on for access to a wide variety of users around the world."
The two-day Facebook developer conference includes sessions on Instagram, WhatsApp and even Oculus, the virtual reality headset maker Facebook acquired for $2 billion last year.
Analyst firm JMP Securities said it was looking for updates to most of Facebook's standalone product lineup.
On Monday, Instagram rolled out a separate iOS application called "Layout" for arranging multiple photographs in a single image. Wall Street, however, would prefer to hear more about the app's advertising prospects, including the service's newest "carousel" ads that allow advertisers to include several photos and a link to a separate destination.
"We believe this is Instagram's first ad unit that is capable of direct response marketing," JMP analyst Ronald Josey said.
The F8 conference should also include updates on Facebook's mobile advertising technology, and possibly even a new product that resembles Twitter's (TWTR) MoPub mobile ad exchange, which lets publishers and advertisers buy and sell advertising space. 
JMP is also anticipating new tools that help its more than 2 million advertisers more precisely place their ads in front of audiences.
Of course, since it is a conference designed for developers, F8 will likely show off updates to the application programming interface, or API, that dictates how app-makers can build on top of Facebook. Last year's conference, for instance, gave birth to "Anonymous Login," an alternative way to log in to apps with your Facebook account without your personal information.