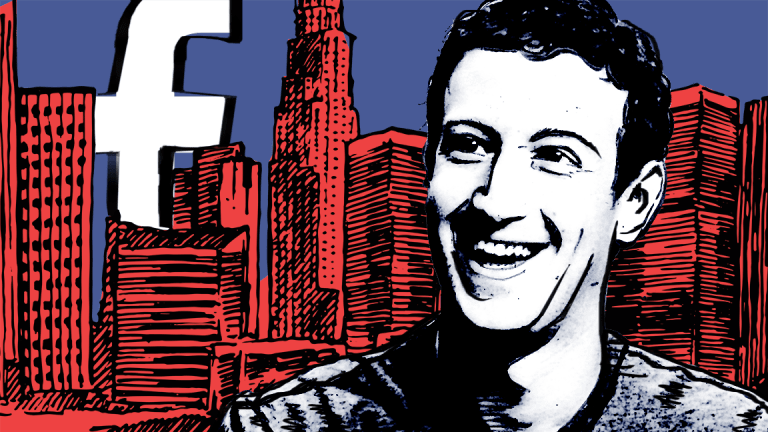 Mr. Zuckerberg Goes to Washington: Here's What to Expect From His Testimony
Facebook's CEO will be speaking to two Congressional committees about the Cambridge Analytica scandal on Tuesday and Wednesday.
Facebook Inc. (FB) - Get Meta Platforms Inc. Report CEO Mark Zuckerberg will be addressing the Cambridge Analytica scandal in front of Congress on Tuesday during the first of two hearings in front of Congressional committees. 
Senator Bill Nelson, D-Fla., met with Zuckerberg on Monday and told reporters after the meeting that the CEO was "forthright and honest to the degree that he could" be.
"My sense is that [Zuckerberg] takes it seriously because he knows that there is going to be a hard look at regulation," Nelson said. 
Zuckerberg will appear in front of the Senate Judiciary Committee and the Senate Commerce, Science, and Transportation Committee at 2:15 p.m. ET on April 10. The next day, he will testify before the House Energy and Commerce Committee at 10 a.m. ET. The House Energy and Commerce Committee pre-released a copy of Zuckerberg's prepared remarks on Monday. 
GBH analyst Daniel Ives wrote on April 8 that the firm conducted a user survey that found that roughly 15% of Facebook users polled said they would decrease their Facebook use in response to the Cambridge Analytica reports. Ives noted this hearing is an opportunity for Facebook to "restore trust back into the platform and give regulators a higher level of comfort going forward."
This will be Zuckerberg's first time appearing before Congress. Last year, the company's general counsel, Colin Stretch, testified in front of lawmakers and addressed the fake ads from Russian nationals that spread on Facebook amid the 2016 Presidential election. Jonathan Taplin, Director Emeritus of University of Southern California's Annenberg Innovation Lab, called the decision to have Stretch testify, and not Zuckerberg, an "arrogant" move.
"That shows you how little regard they had for congressional oversight," Taplin said. "But [the issue] didn't go away."
During this week's hearings, Taplin said he personally hopes to see Senators Kamala Harris, D-Calif., and Amy Klobuchar, D-Minn., hold Zuckerberg's feet to the fire and call for regulation of tech giants like Facebook and Alphabet's (GOOGL) - Get Alphabet Inc. Report Google and Youtube.
"But if nothing comes out of this but a big apology, it will just be a game," Taplin said.
Lawmakers have been calling for answers from Facebook and Zuckerberg since reports of the data misuse emerged last month. Since then, the Federal Trade Commission and the European Union have also announced investigations of the company in light of the Cambridge Analytica scandal.
Tuesday's hearing will be be broadcast live on the Senate Judiciary Committee's website.