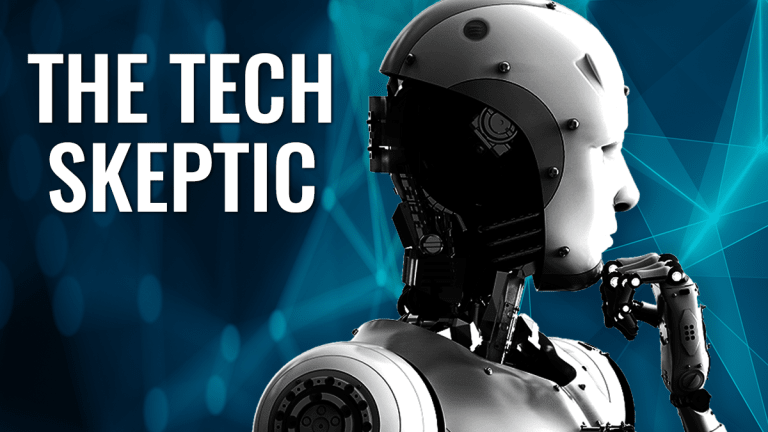 Here's Everything We Know So Far About Apple's Next iPhones
It's that time of year again: Apple is expected to release a new suite of iPhones this fall. Here are a few of the top rumors on what's next for Apple's biggest cash cow.
It's that time of year again: Apple is expected to release a new suite of iPhones this fall. Here are a few of the top rumors on what's next for Apple's biggest cash cow.
Get ready for even more iPhones.
Apple Inc. (AAPL) - Get Report is expected to introduce three new iPhones this fall, which means that rumors are swirling around what Apple's plans are for its flagship device. Given that iPhone sales make up more than 60% of Apple's revenue, the company's plans for its biggest cash cow are always a subject of obsession. Largely on the back of its sleek device, Apple this week became the first U.S. company ever to cross the trillion-dollar mark in its total market cap. 
There's no guarantee that rumors pan out (no, the next iPhone probably won't have a holographic laser keyboard), or that customers have an appetite for the new features in an increasingly saturated smartphone market. But here are a few of the top rumors to emerge so far on what's next for the iPhone. 
1. More Sizes and Prices
Back in November 2017, KGI analyst Ming-Chi Kuo suggested that Apple's next move for the iPhone would be to offer various sizes at a broader range of prices.
Kuo predicted that Apple's next trio of iPhones -- likely to be introduced this September -- would include 6.5-inch, 6.1-inch and 5.8-inch phones, including one at a cheaper price point than other new iPhones. The current iPhone X is 5.8 inches, while the iPhone 8 and the iPhone 8 Plus are 4.7 inches and 5.5 inches respectively. 
What would make it cheaper, according to Kuo? The display would be LCD-based, rather than the OLED display found in the iPhone X.
"The primary selling points of the TFT-LCD model may be the innovative user experience of an integrated full-screen design and 3D sensing with a lower price tag (we expect it will likely be US $649-749)," Kuo wrote in a research note at the time.
While you never know with Apple until the products are announced, offering greater pricing flexibility seems like a logical move following the release of their expensive iPhone X.
"More products do entice more people to try the ecosystem -- and by broadening out the suite of price points on the iPhone, you make the phone more enticing to a broader range of people," says Needham's Laura Martin.
2. Dual-SIM Slots
Earlier this year, rumors emerged that Apple would introduce models that include dual-SIM support, a much-requested feature that boosts storage capacity and allows the usage of two phone numbers and carrier plans, among other things. Samsung phones have long had removable SIM cards. 
The dual-SIM rumor was corroborated by the iOS12 beta version, which has been circulating among developers this summer. As spotted by the blog 9 to 5 Mac, the developer code includes references to "second SIM status."
If accurate, the dual SIM feature could make the phone more appealing to customers who use their personal phones for work, or who commonly travel between countries and have a need for multiple carrier plans. And that's consistent with one of the themes discussed by Apple CFO Luca Maestri on Apple's earnings call this week: The growing appeal of Apple products, including iPhones, for business and enterprise users. 
"Wecontinuetomakegreatstrideswithenterprisecustomersacrossmultipleindustries.Forexample,financialservicesinstitutionsareincreasinglyusingiPadstodeploydigitalsignaturesolutionsforcustomerconsent, compliancerequirements,newaccountopeningsandservicestransactions.Intherailway industry,businessesaroundtheworldareusingiPhoneandiPadtosupportoperations,training,passengerengagementand maintenanceactivities," said Maestri on the call.
3. More Colors, Bells and Whistles
Of course, it wouldn't be Apple if they didn't also offer a dizzying array of cosmetic improvements.
In addition the usual array of size options and possible hardware enhancements -- a triple-lens rear camera could be coming, according to one Chinese blog, as well as support for the Apple Pencil according to a research note from Rosenblatt Securities -- rumor has it that even more colors will be offered in Apple's forthcoming line of iPhones. 
Analyst Kuo predicted that we'll see white, grey, red, orange, and blue versions in the new iPhones, and that was potentially corroborated by a recent filing by Apple with the Eurasian Economic Commission, which pointed to one model that comes in five variants, suggesting that a broader array of color options are coming. 
And by the way, for anyone struggling to keep up with Apple's ever-widening array of phone choices, Guggenheim Securities Robert Chira predicted in April that the smartphone maker could simplify its naming convention for the phones. Apple currently offers nine different iPhones, excluding older models (iPhone 5 and earlier) no longer sold through its website. Chira suggested that premium models may be called some variation on "X," with older or less premium models simply referred to as 'iPhones.'
"We think Apple may use this upcoming cycle to formally change its iPhone naming/branding pattern," Chira wrote.