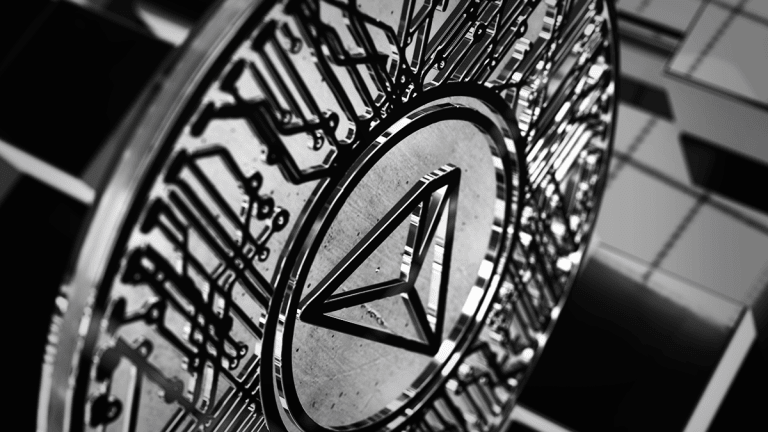 What Is Tron (TRX) Cryptocurrency?
Tron is a relatively new, but already popular, decentralized blockchain technology that pairs consumers and content developers together - and leaves third-party "middlemen" out of the transaction equation.
Things change fast in the cryptocurrency world and so it goes with one of the newest kids on the block - Tron.

What Is Tron?
An offshoot of blockchain, Tron is a decentralized technology platform with an entertainment industry twist. It has its own cryptocurrency, called Tronix, but its chief design model is to make it easier for crypto users and developers to distribute multimedia apps and specialized content among one another.
Tron brings another intriguing element to the crypto market - it's also designed for use in the gaming and gambling sector, with the aim of creating and growing legitimate blockchain-based casino gambling-type games.
That's an interesting set of concepts, making Tron a four-in-one blockchain platform:
A decentralized internet technology.
A digital content marketplace for developers and end-users.
A mobile app marketplace.
A cryptocurrency with serious potential, even if it's operating in uncharted territory.
The Beijing-based cryptocurrency platform was developed by the Tron Foundation in 2017 and founded by Justin Sun, a Chinese business owner who already made a name for himself as the brains behind PEIWO, a Pacific Rim-based live streaming smart device app.
Sun has dabbled in the cryptocurrency world, as well. Back in 2016, he was an executive at Ripple, a prominent blockchain-based cryptocurrency.
These statistics back up the notion that Tron should be taken seriously as an up-and-coming cryptocurrency (as of mid-2019):Current market price stands at $0.017.
Market capitalization stands at $1,696,143,049.
Trading volume stands at $580,084,040.
Tron is currently ranked as the 14th highest cryptocurrency, as measured by market cap.
Tron's return on investment is well over 1,000%
Analysts expect Tron to generate over $5 billion in gambling assets in 2019, with about $14 million being traded every day.
The currency is most widely traded on Binance, a prominent cryptocurrency trading market.
Its official symbol used on trading platforms is TRX.
How Tron Works
When the Tron foundation and Justin Sun came up with the concept of Tron, the operational idea was a fairly simple one - to eliminate the middleman that traditionally stands between cryptocurrency users and developers and have Tron fill the void.
That would have a domino effect which would position Tron to exploit the sweet spot that other technology giants like Amazon (AMZN) and Netflix (NFLX) have monopolized.
By eliminating the brokers who acted as intermediaries between users and content producers, Tron was able to significantly curb gaming and entertainment content purchase costs while simultaneously giving content producers a straight shot at its most desired demographic - young technology-loving gaming and entertainment consumers.
Tron was officially launched in 2018, with Tronix as the primary cryptocurrency used by consumers and content developers on the blockchain.
How to Buy Tron
With Tron, Sun and the Tron foundation upended the middleman model by streamlining entertainment and gaming apps and content, enabling basically anyone to offer distributed industry content on the Tron platform, with no brokers or middlemen acting as highly-paid intermediaries.
Through Tron, end-users and content developers can now interact with each other directly on the blockchain network.
In short, all any consumer has to do to download a game or a gambling app, for example, is to contact and pay the developer directly. That's easy to do as Tron enables anyone to create and list their content on the blockchain network.
The transaction process is easy enough. Let's say a music developer puts a new song out by a new artist on the Tron network. The platform allows content creators to create a small trailer for the song, for 40 seconds or so. If a consumer loves the song, he or she can buy the song directly from the content creator on the Tron network.
Future iterations of Tron will allow content creators to issue new coins and tokens, much like developers do on digital-based cryptocurrency platforms like Ethereum. Tron's own cryptocurrency, Tronix, is already available for purchase on cryptocurrency exchanges like Binance and Liqui, with bitcoin (BTC) and Ethereum (ETH) the most common form of payment.
Timetable for Tron's Development
Tron and TRX are being released in states, with the entire release roughly halfway complete. Here's a breakdown of each development phase.
Exodus

The first leg of the journey is with Exodus, the initial phase of Tron's development. Exodus is a free platform for peer-to-peer distribution and storage that gives consumers a tool that enables them to store and access data and release it out to Tron users.
Odyssey

This phase of Tron's development is geared toward content creation on the Tron system, with a strong dose of incentives made available to early developers and users to try the technology out for size.
Great Voyage and Apollo

This, the token phase of Tron's development, enables content developers to issue their own coins used for platform transactions.
Star Trek

This is essentially the gaming function phase for Tron. Star Trek is a decentralized gaming and market forecasting platform that allows anyone to offer content on the system.
Eternity

The Eternity phase of Tron's development is that last one, set to roll out by 2020. Here, developers can not only issue games they've created on Tron, they can also seek out investors to fund their content ideas and development on the platform.
Tron's Partnerships
Tron has also begun forging potentially profitable partnerships with multiple companies, with each designed to push Tron forward out into the cryptocurrency marketplace.
oBike

First Tron has aligned with oBike, one of the Pacific Rim's leading bike-sharing companies. oBike has also recently released its own cryptocurrency, called oCoin. The token was issued on the Tron platform earlier this year where the tokens are used to purchase rides on the oBike platform.
Bitmain

That's just for starters. Tron also recently inked a pact with Bitmain, a developer of ASIC computer chips used for
. Bitmain is a major player in the cryptocurrency and blockchain market, with the use of its Antminer S9 product widely used in the bitcoin marketplace. That relationship alone gives Tron a stronger pedigree in the cryptocurrency market.
Zag-S&W

One of the most prominent law firms in the world, Zag-S&W gives Tron a valuable ally and legal expert to pitch in on key issues like digital asset transactions, copyrights, risk assessment, and legal rights and privileges in various countries and locales.
Tron Security
Tron bills itself as a highly secure, which is always a big concern when cryptocurrency owners consider trying a new and different decentralized blockchain network.
Progress was stalled, however, earlier in 2019 as a security flaw was exposed that could have led to a single computer taking down the entire Tron network.
The security flaw would have allowed hackers to fill the Tron network with Distributed Denial of Service (DDoS), thus rendering the network unusable. Fraudsters could have used Tron's smart contracts feature, loading the network up with poisonous bytecodes to take down the entire network from a single computer.
An independent technology expert first brought the security flaw to Tron's attention, letting management know about the DDoS threat in January of 2019, shortly after it launched the company's bug detection program, which pays out "bounties" to data researchers who uncover a system security flaw.
Since the issue was brought to Tron management's attention the issue has since been marked as "resolved" by company technicians.
For end-users looking to buy content on Tron, the key is saving your private key to access your account. As Tron is a decentralized platform, sites that might serve as your digital wallet wont backup usernames and password, and won't send you an email if you forget your account entry information.
That's why it's so important for site users to secure their private key and have it available in the event you'll need to access your account, but don't have your username or password.
Aside from the DDoS and account security issues, Tron seems to be a safe and solid network for users and developers to engage with one another and complete transactions.
With the backing of Alibaba (BABA) , the Chinese online commerce giant, and the hiring of some of the company's best data security specialists, Tron should continue to improve on its security effort and give its users a safe and clean cryptocurrency transaction experience.
Introducing TheStreet Courses:Financial titans Jim Cramer and Robert Powell are bringing their market savvy and investing strategies to you. Learn how to create tax-efficient income, avoid mistakes, reduce risk and more. With our courses, you will have the tools and knowledge needed to achieve your financial goals. Learn more about TheStreet Courses on investing and personal finance here.