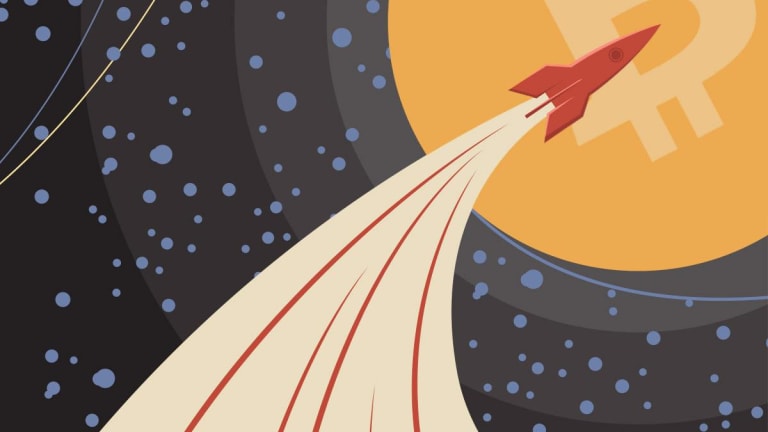 What Is Stellar (XLM) Blockchain and How Does It Work?
Under the guidance of one of cryptocurrency's biggest names, this young platform aims to take the lengthy wait times and hefty fees out of international payments. Here's what you should know about it.
Stellar came onto the cryptocurrency scene back in mid-2014. Emerging from a rift within executives of the cross-border coin, Ripple, this new blockchain network and cryptocurrency seized a foothold in developing economies where remittance played a heavy role. Since then, it's expanded its reach, building partnerships around the globe, but what exactly is it?
What Is Stellar?
People often use Stellar to refer to multiple things. To be clear, there is Stellar, Lumens, and XLM. Stellar is a blockchain-based distribution ledger network, Lumens is the cryptocurrency made specifically for that network, and XLM is the coin's symbol. The three terms are often used interchangeably, but we'll try using them literally here for the sake of clarity.
The founder of Stellar was Jed McCaleb, a well-recognized name among the cryptocurrency community. The Arkansas native first made a splash in 2010, founding the bitcoin exchange Mt. Gox. The service quickly became one of the premier exchanges for bitcoin and by 2011, McCaleb sold it off to new owners. Those new owners saw the exchange through its most popular days but also through multiple hacks that led to the service's discontinuation in 2014 and a shaken faith among the bitcoin enthusiasts.
After selling Mt. Gox, McCaleb moved onto a new project, Ripple. Ripple was another blockchain-based network designed for cross-border payments. It focused on remittance payments, (when one party from a certain country sends money to another party in a different country--typically one with an underdeveloped economy) seeking to fix the two central problems surrounding them: high costs and long processing times.
Ripple sought to simplify the process by reducing the burden on financial institutions, who often have to interact with multiple separate institutions for cross-border transactions. Using Ripple's network, it became possible for one bank to transfer to another without the involvement of any third parties.
McCaleb split from Ripple in 2014 because his vision was set on creating a fast, cheap way for individuals rather than financial institutions to send cross-border payments, therefore increasing the service's scope to areas with limited or nonexistent access to banks. With his subsequent creation of the open-source (as opposed to Ripple's closed system) payment technology, Stellar, McCaleb and fellow co-founder Joyce Kim made this vision a reality.
Features of Stellar Blockchain
Decentralized, Open Database
Stellar diverges heavily from its predecessor Ripple in that it uses a decentralized and open-source network. This means that Stellar has no specific central authority like the employees of a single bank.
Instead, multiple nodes exist that work independently to verify and input transactions in the platform's ledger. Stellar has a unique method of reaching a consensus among these nodes known as a Federated Byzantine Agreement (FBA).
This means that rather than waiting to verify a transaction until agreement, an entire network of nodes comes into agreement; individual nodes will select other nodes they deem trustworthy who in turn select other nodes they view as reliable, and once a quorum is reached (actually involving multiple quorums--referred to as quorum slices) among these, a transaction will be added to the ledger.
High-Speed Confirmation Time
The setup of Stellar's confirmation process combined with the fact that the service doesn't allow mining (the company controls the supply, with a policy of increasing volume by 1% a year), means that transactions occur at much faster speeds than other blockchain technologies like bitcoin. On average, a Stellar transaction will take three to five seconds, and the system can process thousands of these at once, making it highly scalable.
Multi-Currency Transactions
One of the biggest draws for Stellar comes from its seamless transactions across currencies. If someone is looking to exchange USD to EUR, the platform will find someone else looking to exchange EUR for USD and complete the transaction.
Alternatively, if no one is looking to exchange EUR for USD, Stellar will find a chain of exchanges for the person seeking to swap USD to EUR in order to make the transaction go through. For example, someone may be looking for USD in exchange for BTC, BTC in exchange ETH, and ETH in exchange for EUR. By processing all these transactions, Stellar will eventually ensure that the individual's USD becomes transferred for EUR.
Lumen
Alternatively, Stellar also has its own currency, Lumens. This currency plays a central role in facilitating cross-border transactions. If Peter in Chicago wants to send money to Jacob in Warsaw, he'll have to worry about how the money will be converted into the Polish zloty.
By using Stellar, Peter can have his USD transferred out of his bank and into the platform's network, where it'll be converted into Lumens. After that, Stellar will look for the best exchange rate from Lumens to zloty. Once it finds it and processes the exchange, the money will be deposited in the form of zloty to the bank account of Peter in Warsaw. All this happens in a matter of seconds and for the minimal transaction fee of 0.00001 XLM, or 0.000001 USD.
How Many Institutions Are Using Stellar's Blockchain?
Stellar has been working its way into the mainstream with a few high profile companies adopting their blockchain network, but also by incorporating itself into several smaller companies distributed throughout the globe. Here's a list of all of them at the moment:
-IBM (IBM) - Get International Business Machines Corporation Report
-Deloitte
-Stripe
-Wanxiang Blockchain Labs
-Bext360
-Factury
-Wipro
-Hijro
-Distributed Lab
-Mifos
-Moni
-Oradian
-Quantoz
-Rehive
-Telindus
-Anglo African
-Poseidon
-SatoshiPay
-Gramio Technologies
-NEC Payments
-Yinbi
-Blockdaemon
-MVP Workshop
-Swipe
-Ternio
How to Buy Lumens (XLM)
For those in the U.S., no exchange will provide access to purchasing Stellar's lumens for USD. It's not too difficult to get around this, though, with just a few steps on a U.S.-friendly exchange like Coinbase.
Set Up a Coinbase Account
Setting up a Coinbase account takes fairly little effort. All you have to do is enter your name, email, password, and the state you live in. Verify your email after that, and you're in. Depending on the state you live in, you may have to enter more information disclosing your employment and your purposes in using Coinbase.
The next step will require you to actually purchase coins on your account, so it'll require you to enter some financial information. You can input info from your bank account, credit/debit card, address, and ID. The cap on your buying options raises as you provide more data, with the final cap resting at $50,000 for USD and €30,000 for EUR.
Buy Any Coin (That Isn't XLM)
Once you have your account and financial information set, find a coin available for purchase in USD (or any other currency you might be using). Popular ones where this is an option include bitcoin and ether. Once you've decided on one, begin the transaction by inputting whatever amount of money you intend to spend on Lumens into the exchange for your coin of choice (we'll use bitcoin here). Once you've done that, you'll see the equivalent amount in bitcoin show up. Complete the transaction.
Use That Coin to Exchange for Lumens
The good thing is that while Lumens can't be bought with USD, it can be bought with other cryptocurrencies. Go through the same process you went through when buying bitcoin, just change the currency you're exchanging with from USD to BTC and then get the equivalent in Lumens.
Introducing TheStreet Courses:Financial titans Jim Cramer and Robert Powell are bringing their market savvy and investing strategies to you. Learn how to create tax-efficient income, avoid mistakes, reduce risk and more. With our courses, you will have the tools and knowledge needed to achieve your financial goals. Learn more about TheStreet Courses on investing and personal finance here.