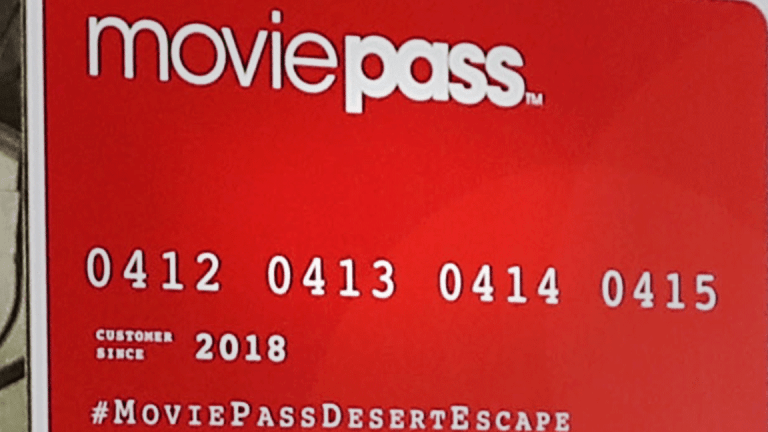 What Is MoviePass and How Does It Work?
MoviePass made a splash in 2017 with its outrageous deals to see unlimited movies in theaters. Keeping that original deal alive proved too tough to keep up, but does that mean it isn't worth it anymore?
MoviePass has kept itself in the headlines over the past year or two, not always for the best reason. The service that made a splash in 2017 with its $9.95 a month unlimited movie deal has weathered hostility from the theater industry, cash hemorrhages, an absurd number of restructured pricings, and unfortunate forays into film production to today rest in the uneasy spot of a still good but risky deal for moviegoers.
What Is MoviePass?
MoviePass began in 2011, when founder and CEO Stacy Spikes sought to create a subscription-based alternative for the movie-going public. With declining attendance at movie theaters, Spikes saw a subscription model as a way of modernizing the theater industry to attract more people without trying to change the experience itself. It began with a simple model. Subscribers would pay $29 to $34 a month depending on location, and they would have access to one 2-D film for each day of that month.
MoviePass has faced considerable hostility right from its founding. An early test run in San Francisco saw 19,000 new users sign up in a single day, but theater chains claimed MoviePass neglected to speak with them before launching their service and rejected its users.
A beta version rolled out in October 2012, but major chains, AMC (AMC) - Get AMC Entertainment Holdings Inc. Class A Report in particular, continued to reject the service for their theaters. That is, until 2014, when declines in attendance were severe enough that they could no longer ignore the possibility of subscription models as a means of survival.
A short-lived alliance between MoviePass and AMC lasted from 2014 to August 2017, when MoviePass made the change that both skyrocketed their popularity and strapped on problems that have dogged them to this day. They slashed current subscription fees of $29-$50 a month to a flat, monthly $9.95. In only two days, 150,000 new users sign up. In four months, a million new users sign up.
AMC broke ties immediately following the announcement, claiming the new pricing to be unsustainable and setting up consumers for disappointment down the road. But with its monstrous spike in growth, it looked like MoviePass could ride this outrageous pricing to success.
Then the strain began to show. A year after their price cut, with three million users, MoviePass had begun receiving complaints about glitches on their platform, heavily-delayed shipping times for user's cards, and unpredictable changes in service. To make matters worse, their parent company, Helios (HMNY) , reported losses of $20 million roughly since MoviePass' $9.95 a month deal came into effect.
2018 continued to batter the service with a string of disappointments. MoviePass dipped its toes into content creation, an effort to emulate its subscription-based streaming role model, Netflix
(NFLX) - Get Netflix Inc. Report
, and quickly received a cold chill. They put money behind the John Travolta-led mob flick, "
Gotti
," which, despite its modest budget of $10 million, still managed to flop, grossing a measly $6.1 million at the box office and earning the ignoble distinction of 0% fresh on Rotten Tomatoes.
Service outages followed, price increases came and went, and use was capped at three movies a month instead of one a day. The end of that brutal year for the company saw MoviePass announce a three-tiered service, allowing customers to pay between $10-$25 for varying levels of theater access.
In July of this year, with subscription-based competitors flooding the market and a sharp decline in users from 3 million to 225,000, MoviePass entered an indefinite shutdown, barring any new users from signing up and promising to reimburse current subscribers for the days they were affected. The company claims that the shutdown will only last "several weeks." As of now, the service remains unavailable.
How Does MoviePass Work?
The answer to the question of how MoviePass works has changed quite a bit over the last year or so. It's introduced new subscription models with concerning frequency, sometimes within the same week.
Prior to its July maintenance shutdown, it used a three-tier pricing system. For $10-$15 a month, depending on where you lived, you could see select films at specific times. For $15-$20, you could see any film at any time, provided it's not 3-D. For the final tier at $20-$25, you have all the unlimited access of the $15-$20 tier along with a single IMAX, 3-D, or other special format screening included per month.
This at least was the pricing model in place before the shutdown. There's no telling where it could go once the service becomes operational again. MoviePass executive VP Khalid Itum previously spoke of a return to the old unlimited subscription model. What the actual pricing of that would look like or if the change will even come to pass remains very much in the air.
What's remained constant, though, is that when you sign up for a plan, MoviePass will send you a MasterCard (MA) - Get Mastercard Incorporated Report customized with their branding on it and linked to your account, which requires you to use their smartphone app. When you're within 150 feet of a movie theater, you can check into whatever screenings the app shows is available for your account, MoviePass loads the price of the ticket onto your card, and you simply use the card to purchase a ticket like you would with any other credit or debit card.
MoviePass Business Model
MoviePass' initial business model hinged on having multiple revenue streams. Along with subscription fees, it planned to rely on advertising, user data, and sell-through.
While this at least was the belief of MoviePass' founder and first CEO Stacy Spikes, when data analytics company Helios & Matheson acquired MoviePass in August of 2017, Spikes was fired and the company shifted the brunt of its weight onto the pillar of data. This is when MoviePass slashed its prices down to $9.95 a month for unlimited viewings. With this move, Helios & Matheson bet that the service would amass enough users and their data that it could recoup costs by selling said data to studios, distributors, and theaters.
Along with selling data, the service hoped to build up a strong enough base of subscribers so as to leverage other players in the theater industry into entering deals with them. This included cutting deals with studios to advertise their specific films, and at its peak, even creating its own production studios in hopes that their subscriber base was strong enough to support such ventures, which in turn could grow that base as new users could be lured in any MoviePass exclusive content.
Ultimately though, it rested on the hope that the theaters themselves would be pressured into entering a deal with MoviePass. With the majority of theater revenue coming from concessions, MoviePass hoped they would eventually reduce the ticket prices MoviePass had to front so they could enjoy the increased traffic the service brought to their popcorn stands and soda fountains. Given that both AMC and Regal have launched their own subscription services in competition with MoviePass, whose total users have floundered in 2019, it doesn't seem like this deal will come anytime in the near future.
Is MoviePass Worth It?
Regardless of whether it's worth it or not, the service is down at the moment, so you'll have to wait if you want to give it a try. That being said, if/when MoviePass resumes operations, there are a few factors to consider.
While MoviePass has taken a beating in subscribers that's been reflected in the volatility of its offerings, the model it introduced has actually found great success--just with different companies. Back in June of 2018, AMC launched its own AMC Stubs A-List, selling monthly subscriptions of $19.95-$23.95 for seeing up to three movies a week. The service has picked up over 800,000 subscribers as of July compared to MoviePass' last-reported numbers of 225,000. Similarly, Regal has just announced its own subscription service. For $18-$23.50 a month, users will have unlimited access to movies at all Regal theaters.
With these services encroaching on MoviePass' market while it's already down, it would be hard to see putting your money into the company's services a safe bet. The restrictions on what movies you can see and when (restrictions made largely necessary by the refusal of theater chains now backing their own subscription services to make a deal) make both AMC and Regal's service look more attractive despite the higher price. However, MoviePass does enjoy the benefit of not being tied to any specific block of theaters. It may not be worth it right now, but that doesn't mean potential for the service's growth in the long run, if it ever recovers from its current dire straits, should be totally ignored.
It's never too late - or too early - to plan and invest for the retirement you deserve. Get more information and a free trial subscription toTheStreet's Retirement Dailyto learn more about saving for and living in retirement. Got questions about money, retirement and/or investments? We've got answers.