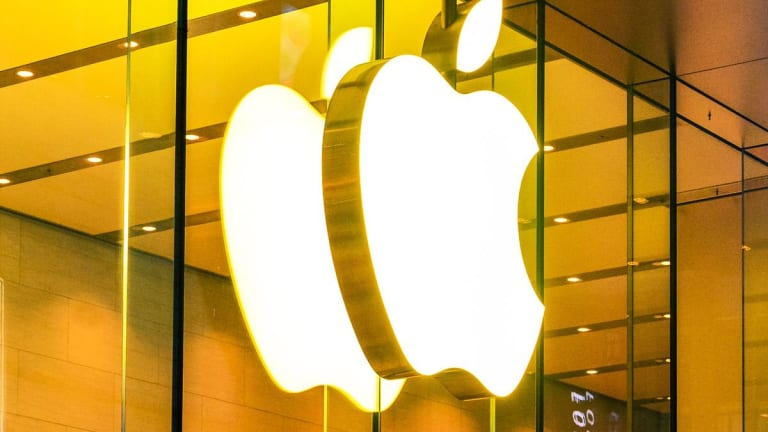 What Is Apple Doing in Autonomous Driving?
Apple's autonomous driving plans mostly remain a mystery.
Apple's (AAPL) - Get Report  stock closed down 0.79% at $152.70 Thursday. Its ever-secret autonomous driving program continues to create headlines, this time for cutting about 200 employees from its Project Titan; some employees will be reassigned in different departments within Apple, although it's unclear how many. 
Only thanks to a litigation issue over the summer do we have an idea of how big Project Titan is for Apple. In July, we found out that some 5,000 employees are either working on or are familiar with Project Titan, with almost 2,700 of them being considered "core employees" to the effort.
But it still leaves industry observers wondering what the company is up to. Remember, at one point, Apple was debating producing its own vehicle until management axed the idea given the cost, complexity and low margins. 
Then Apple tried to partner with BMW and Mercedes Benz, with both automakers declining because Apple wanted too much control. Mercedes Benz is now partnering with Nvidia (NVDA) - Get Report to build out its autonomous systems.
While a Mercedes-Nvidia partnership is far from a dagger to Apple, it does bring up an interesting point on where Apple fits in the autonomous driving puzzle. Building its own vehicle is seemingly off the table, but the consensus assumption is that Apple is still hard at work at an autonomous driving platform.
But look at where we are now:
Some of this is speculation, but much of it is in motion. My concern for Apple is that the company got started too late and is too far behind in the autonomous driving race. 
The company remains ambitious on its future, saying, "We continue to believe there is a huge opportunity with autonomous systems, that Apple has unique capabilities to contribute, and that this is the most ambitious machine learning project ever," the spokesperson added.
What Will Apple Do?
Apple has a lot of things working in its favor and I'm not saying it can't take a lead in the autonomous driving race. For all we know, its technology is the best in the industry. Heck, it basically has an unlimited R&D budget and could acquire an automaker tomorrow if it wanted to.
However, would it be so bad for Apple to take a pass on autonomous driving?
Think about it. Once a safe system is achieved, it doesn't really matter what company provides it. Further, once autonomous driving is here, the inside of the car is going to be completely transformed. When there's no driver and just a car full of passengers, the focus is going to shift from operating the vehicle to passing the time.
With Apple's much-loved hardware and popular operating system, it would make total sense to see the company to build a seamless transition from using an iPad or iPhone to using a more rigorous and advanced version of CarPlay.
There are dozens of other vehicular applications -- ranging from merchants and local shopping, to music, movies, safety and productivity -- that Apple could dominate in. Like I said, it's possible that Apple will dominate the autonomous driving over time. But with so many other players in the same space, it seems worthwhile to question whether Apple should be in this race, particularly if it will have trouble ever gaining the lead. Conversely, the in-car opportunity is wide open and it plays to Apple's numerous user-interface strengths. 
This article is commentary by an independent contributor. At the time of publication, the author had no positions in the stocks mentioned.