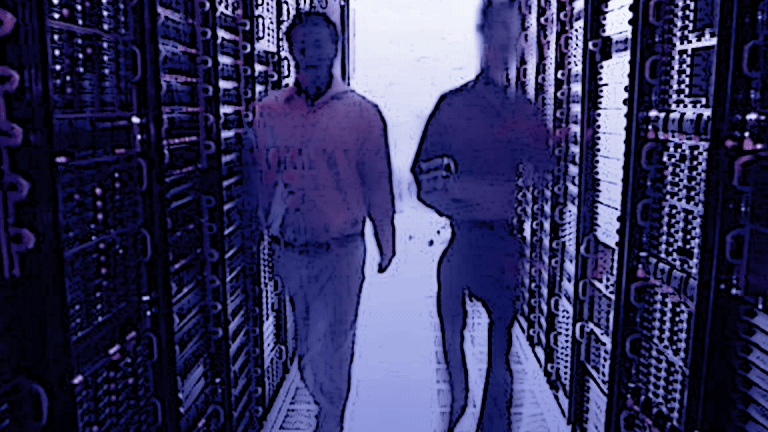 What Is 5G and What Does It Mean for Me in 2019?
5G is the next generation of mobile technology - and its calling card is speed.
The next big thing in the mobile technology ecosystem is 5G - a fifth-generation wireless data transmission technology operating at the highest speeds consumers have ever seen. The mobile device technology is all about speed, allowing connected gadgets to send data at a lightning pace.
What Is 5G?
With 5G, wireless device users can expect data transmission speeds significantly faster than 4G, allowing them to roam the internet, download films and videos, and experiment with new age technologies like virtual reality and robotics at data transmission speeds they've never experienced before.
Currently, consumer technology users who use the 4G wireless transmission standard will soon see 5G networks roll out later in 2019 with a big commercial ramp-up in 2020. Test trial runs for 5G are already up and running in select cities like Houston and Los Angeles, and technology companies have seen enough to feel comfortable about releasing 5G wireless technology sooner rather than later.
After an initial rollout, commercial usage is expected to be incremental, with 5G accounting for just 9% of the U.S. mobile data market by 2022, according to a recent report from Cisco (CSCO) - Get Cisco Systems, Inc. Report . Growth will be even more sparse abroad, as 5G will comprise just 6.5% of the Western European market and only 4% in technology-intense Asia.
Performance-wise, 5G is expected to operate speeds that are three times the speed of 4G (fourth generation) technology, primarily due to speedier data speeds, Cisco reports. There are outliers - Verizon (VZ) - Get Verizon Communications Inc. Report has reported that it anticipates its 5G network will operate at speeds 200 times faster than its 4G network.
Yet with industry standards in place, it's difficult to say exactly how fast 5G devices will run, but industry sentiment presumes that 5G will operate substantially quicker than 4G devices.
Top wireless technology companies have already started releasing 5G networks, albeit in a piecemeal fashion.
Verizon officially launched its 5G home broadband technology last October.
AT&T (T) - Get AT&T Inc. Report rolled out one of its new 5G network technologies - a mobile hotspot device - recently in 12 U.S. cities.
Regulatory oversight of 5G has been somewhat lax, as the Trump administration is determined to clear the path for 5G in the U.S. and around the world. That will be a challenge, as China represents a major competitive threat in the lucrative wireless device market, and has actually outspent the U.S. on 5G technology, according to Cisco.
Asked his view on 5G, President Trump recently declared his strong support for the technology. "I want 5G, and even 6G, technology in the United States as soon as possible," Trump tweeted in mid-February. "American companies must step up their efforts, or get left behind."
A Brief History of Wireless Data Performance
There's a lot of money on the table, and much at stake for companies looking to compete in the global 5G marketplace.
According to 2018 data from ResearchandMarkets.com, 5G will be a $251 billion market by 2025, growing at an annual clip of 97%.
Companies like Verizon, AT&T and China Mobile (CHL) - Get China Mobile Ltd. Report have invested billions of dollars in 5G tools and technologies, with the hope that mobile-based data transmission technologies will continue to grow at a galloping pace.
That's been the case in the relatively short history of mobile generation technology, which really started gaining commercial strength only in the past 25 years or so.
Here's a timeline on mobile generation growth, starting with 1G technology and going to 5G technology:
1G
The first iteration of mobile technology, first-generation tools and devices began appearing in the early 1990s, as cellular telecommunication networks started gaining traction.
2G
The second generation of mobile technology included a huge and widely-used data transmission technology - the use of phone texts on wireless networks, also in the 1990s.
3G
The third generation of mobile technology appeared first (commercially) in the late 1990s and early 2000s, as mobile phone users started getting "smart", with the biggest innovation the ability to connect directly to the internet using one's cell phone.
4G
The fourth generation of mobile technology focused on two main technology breakthroughs - much faster data transmission speeds and the introduction of mobile apps to the global mobile population, which significantly spurred the sale of smartphones across the globe.
5G
The fifth generation of mobile connectivity, 5G will likely be known for its speed component and should set the commercial standard for fast connectivity for the next decade. Analysts say there are no game-changing tools coming out of 5G, like text or mobile apps in earlier iterations. Instead, users can expect higher speeds to upload, download, experience higher quality videos, and leverage new breakthroughs in existing augmented reality technologies.
What You Need to Know About 5G 
Technology industry analysts expect 5G to be the real deal when it gets rolling.
The technology will connect billions of devices and sensors, and will have a formidable impact on major industries in the form of smart homes, fully automated vehicles, artificial intelligence and robotics, 3D printing, and technology-enhanced health care services, including automated surgery.
5G gains its speed advantage via an ultra-high frequency wireless spectrum band known as millimeter wave. This technology enables wireless data to be transmitted more quickly than 4G's lower-frequency band. 5G technology also runs more quickly because of spacing, using a network of smaller antennas packed more closely together than with previous iterations of wireless data transmission.
5G technology rises at a time when there are billions of internet-connected technology devices operating across the world.
Data from Gartner shows, in fact, that approximately 21 billion Internet-of-Things (IOT) devices will be in operation by 2020, as new market-specific smart technology devices appear on the market. Consider, for example, driverless autos and automated golf putters that set up your line, read distances and breaks, and estimate speeds, among other breakthroughs.
Will There Be a 6G of Mobile Technology?
The mention of a potential 6G technology by President Trump created a stir in technology circles, with some industry observers saying no such technology exists and other saying that consumers can and should expect 6G mobile by 2030 or so.
The evidence points to a 6G revolution coming sooner than one might think.
Case in point - there is a new initiative from a well-respected organization called 6Genesis, which has announced new funding and a clear program directive to study and conceptualize what 6G might look like.
That initiative, funded by the Academy of Finland, operates under the direction of the widely-respected University of Oulu's Centre for Wireless Communications, based in Northern Finland.
So far, the menu for 6G looks enticing, with 6Genesis already earmarking some potential uses of the next-next generation of mobile technology, including new breakthroughs in AI-related health and wellness technologies - think a shirt that monitors your health and water bottles with live data messaging capabilities.
In a research paper from the organization, 6Genesis cites a 6G mobile technology coming out by 2030 that will "satisfy all the expectations not met with 5G, as well as new ones to be defined at a later stage."
5G Takes Center Stage
Before there can be a 6G revolution, 5G will take center stage first, and that day is coming soon. As new 5G technologies roll out in the next few years, expect major product breakthroughs in the following years, as developers take full advantage of what 5G has to offer.
That's what happened with 4G, which saw companies Uber, Zillow (ZG) - Get Zillow Group, Inc. Class A Report and Snapchat (SNAP) - Get Snap, Inc. Class A Report breakthrough after a few years of 4G's existence and dominate once the technology sector had a good grip on what the technology can accomplish.
Expect very much the same with 5G - the next-generation mobile technology platform.