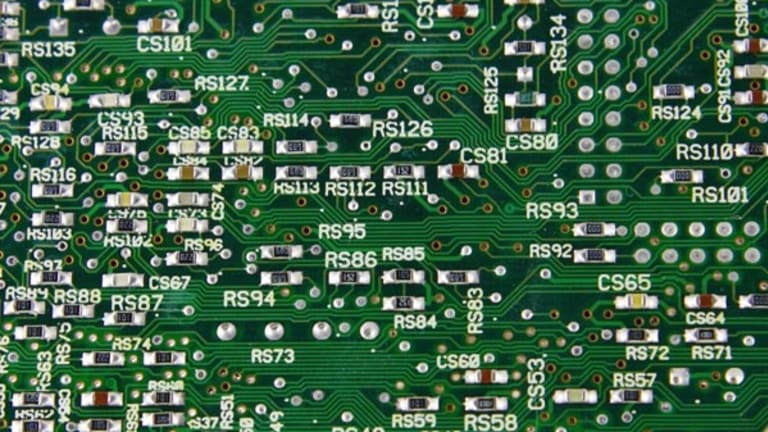 What Facebook Scandal? Risks in Mobile Strategy Were Known
Facebook supposedly fought the SEC to keep information out of its IPO prospectus, but it was available in the original filing.
NEW YORK (
) --
Facebook
(FB) - Get Report
has had lots of troubles since May: an IPO debacle, slowing earnings growth and concerns over the viability of its business. But the alleged failure to disclose risks in its mobile strategy is not one of them because it's not true.
Bloomberg
Facebook argued with the
Securities and Exchange Commission
to keep its mobile risks out of the IPO prospectus. Eventually, after a drawn-out fight between the social network, its lawyers and the SEC, the risks were included in the prospectus, the article noted.
Going back to the
on Feb. 1, mobile is listed as a key risk factor. "Growth in use of Facebook through our mobile products, where we do not currently display ads, as a substitute for use on personal computers may negatively affect our revenue and financial results," the filing said.
The SEC's Barbara Jacobs was skeptical of the Facebook filing, which initially included information from
Nielsen
that highlighted the effectiveness of its ads. "A recent Nielsen study of 79 advertising campaigns on Facebook demonstrated a greater than 50% increase in ad recall for Facebook ads with social context as compared to Facebook ads that did not have social context," the Feb. 1 filing said. The information was dropped from subsequent filings as, reportedly, Facebook CFO David Ebersman and Jacobs went back on forth over including the material. Nielsen is owned by
Nielsen Holding
(NLSN) - Get Report
.
Facebook's mobile future has been a major concern for the company, as more users access the site through smartphones and tablets, where ad revenue is less lucrative than it is on its website. Facebook recently announced it had
, with more than 600 million of them using mobile devices. That's up from 543 million as of the end of the company's
earnings.
Facebook was reportedly counting some of its mobile users twice, with Jacobs writing to the Palo Alto-based company expressing her concern. "Please explain to us how you determined that your metrics are not overstated," Jacobs wrote.
Also affected by Facebook's mobile risks is one of its key partners,
Zynga
(ZNGA) - Get Report
, which recently
for the second time this year. The social-gaming company has said in the past that mobile gaming is less lucrative than desktop gaming.
Facebook spokesman Tucker Bounds declined to comment for this story.
Facebook's mobile future has been questioned, as both Wall Street and the media have questioned the company's long-term viability to generate profits from its mobile initiatives. Some speculated that the company's
recent acquisition of Instagram,
a photo-sharing app used primarily on mobile devices, is a way to generate revenue.
BTIG analyst Rich Greenfield
the shares to "sell" with a $16 price target, on concerns over its mobile future. "We are making our second FB earnings reduction since the company went public to account for a more rapid shift to mobile, as well as decreased payment revenue given the shortfall created by Zynga," Greenfield wrote in his note.
CEO Mark Zuckerberg
questions about mobile at a tech conference, saying "how well we do with mobile is how we'll be judged." He noted that seven months ago, Facebook didn't run a single ad on mobile. "People are underestimating how fundamentally good mobile is for us."
Interested in more on Facebook? See TheStreet Ratings' report card for
this stock
.
--
Written by Chris Ciaccia in New York
>Contact by
.
Follow @Commodity_Bull