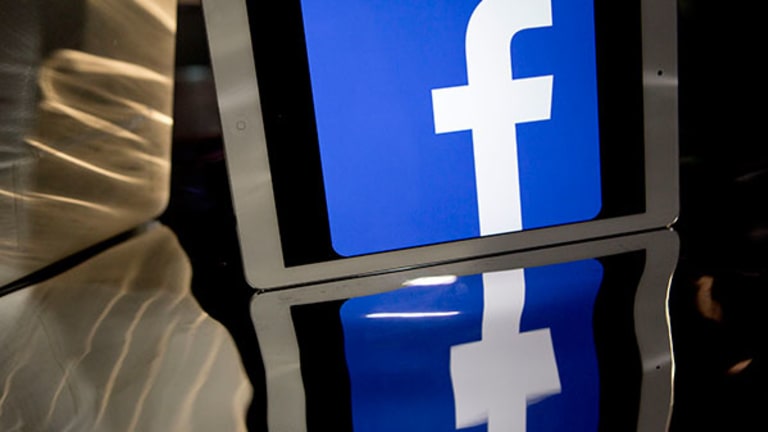 What Facebook Can Do to Boost Annual Revenue By $4 Billion
A research firm presents four hypothetical scenarios that can turn the social network's youngest businesses into billion-dollar opportunities.
SAN DIEGO, CALIF. (TheStreet) -- Facebook (FB) - Get Facebook, Inc. Class A Report has in its possession four nascent products and services that can easily produce an additional $4 billion in annual revenue, according to SunTrust Robinson and Humphrey.
The firm's Friday note on Facebook includes revenue scenarios for Buy Buttons, Premium Video Ads, Facebook Audience Network (FAN), and Instagram, with each area contributing around $1 billion in annual sales to the social network's top line.
"When one sums up the magnitude of these opportunities, it can be staggering -- billions of incremental revenues. Further, most of these opportunities have potential high margins, falling directly to the bottom line," SunTrust analyst Robert Peck wrote in the note. SunTrust holds a 12-month price target of $90 for Facebook and rates the company a "buy."
In the third quarter, Facebook posted sales of $3.2 billion, a 59% leap over sales in the year-ago quarter, with little to no help from the aforementioned emerging businesses. Analysts polled by Thomson Reuters are looking for $3.8 billion in revenue from the December quarter and $12.4 billion in total 2014 revenue, when the social network reports its end-of-year results on Jan. 28. 
2015 could bring in billions more if Facebook gets aggressive with its youngest money-making options. The social network's "Buy Buttons," for instance, can contribute $900 million in revenue if 2% of Facebook users spend an average of $25, assuming the company takes home 10% in affiliate fees and reaches 1.5 billion monthly active users, according to Peck.
Facebook started testing Buy Buttons in July. The buttons, which Peck expects to be fully rolled out this year, let users make purchases directly from a story in News Feed. Though there's still little evidence to support the notion that consumers will take to in-stream purchasing, Peck believes SunTrust's e-commerce model is conservative given the assumption of just a 2% adoption rate.
Another way Facebook can tack on around $1 billion in annual revenue is with Premium Video Ads. Launched in limited release in March of last year, the ads are 15-second, TV-style units that auto-play in News Feed and expand into a full-screen view with sound on click. SunTrust theorizes that the social network could sell 50 billion video impressions per year at a CPM (cost per thousand) of $20 for $983 million. The calculation also assumes a daily audience of 975 million people with 70% of visitors being served a video ad.
Peck also noted that FAN and Instagram can be billion-dollar businesses given the right mix of ingredients. If Instagram serves up two ads per visit and accrues 108 billion visits per year, which would happen if 300 million people visited on a daily basis, then annual sales would swell to $1.1 billion with a $5 CPM. The audience network meanwhile, which lets advertisers run Facebook ads off Facebook, can hit $903 million in net annual ad revenue. The equation assumes that Facebook grosses 25% of what SunTrust estimates to be a $15 billion addressable market, and it takes home 25% of what grosses as net revenue.
Ultimately, SunTrust's $4-billion-per-year hypothesis, though based on several unproven assumptions, is intended to encourage Wall Street types to think about Facebook's 2015 spending spree in a new light. The company's new-year investments, which will run up total costs by as much as 75% more than in 2014 based on recent guidance, will have a direct impact on these developing businesses.
--Written by Jennifer Van Grove in San Diego, Calif.
>Contact by Email.