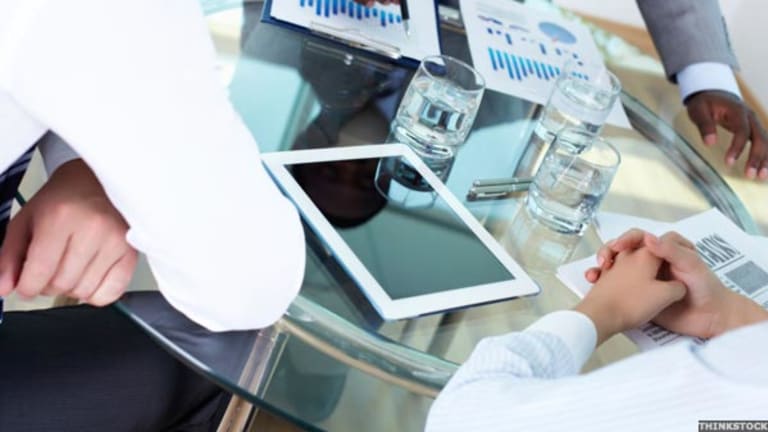 What Else Can You Do With a Camera Phone? Try These Apps
There's more to smartphone cameras than pictures. You can also keep track of your moles, and maybe your calories.
NEW YORK (
) -- The combination of camera plus phone plus mobile app has not only created the default tool for people to remember everyday moments of life, but shot some apps to fame or infamy -- hello
!
But there's more to cameras than taking pictures. Combined with advances in optical character recognition, augmented reality and faster mobile Internet, smartphones have truly become tools for everyday living and even some not-so everyday tasks. There are apps that capture business cards and automatically populate address books. Others help archive important documents and store them in a secure place online.
There's more to smartphone cameras than taking pictures. You can also keep track of your moles, and maybe your calories.
Those are common tasks. Here are a few apps that take the camera phone to a whole new level"
Probe a car's past life:
If you're hunting for a used car, you head to
or
to get detailed reports on accidents, damages, odometer readings and ownership history. But if you have a smartphone, check a car's history faster with apps that snap a picture of the car's VIN and pull up the necessary info. Apps are free, but each report will cost you -- a minimum of $30 per lookup.
Carfax Reports
,
AutoCheck Mobile for Consumers
,
Android
and
iOS
Investigate scary moles:
Ever wonder whether that suspicious growth on your neck needs medical attention? Then go to your doctor, please. But if you need to know this very instant, there's an app for that. The free
Doctor Mole
app uses the camera and augmented reality to scan the mole and spit out a diagnosis. It checks the mole's symmetry, diameter and border and color irregularity. Then it rates the risk from high to low. Similarly, the $4.99
offers the same checks and provides an easy way to track every mole on your body over time.
adds online consultations with real dermatologists for a fee. Of course, all the apps add the disclaimer that they're for educational use only.
Doctor Mole
, free,
Android
Mole Detective
, $4.99,
Android
and
iOS
Skin of Mine
, free,
iOS
Read a print story online without typing in website:
For those still reading newspapers, the
offers a familiar service: Take a picture of a story in the newspaper and the app takes you online to the digital version. Now why would you want to do that? To share or bookmark for later reading, the company says. I was amazed Kooaba really did take me to the week-old story I scanned in my local paper. The service is compatible with nearly 1,000 publications worldwide. It also works with certain ads, billboards and images.
Kooaba Shortcut
, free, for
Android
,
and
Find out where your food came from:
In this age of farm-to-table foodies, it's becoming important to know how fresh those chicken thighs really are at the grocery store. The
HarvestMark Food Traceability
app scans special tags on more than 60 fresh fruit and vegetable brands plus poultry sold at grocers nationwide (notably
Kroger
and
Ralphs
). Scan the item's tag at the store and find out what farm it's from, when it was plucked and whether it's been recalled.
HarvestMark
, free,
Android
and
iOS
Track calorie intake:
Instead of just taking pictures of your meals, find out how much it's going to weigh you down.
, a calorie counter app, "magically" detects nutritional breakdown of your meal through a photo. Based on reviews, the app is more for fun than accuracy. But it's an interesting tool. Let's hope developers add some artificial intelligence to help the app learn personal food behavior.
Meal Snap
, $2.99,
iOS
A few other camera-phone apps I've mentioned in past stories:
Get rid of junk mail with PaperKarma and Catalog Choice
Apply for auto insurance with Progressive
Pay a bill with Balance Financial
Deposit a check
Refill a prescription
Track receipts and expenses
Watch the baby in another room with BabyCam Monitor
Fax a document
Tamara Chuang is an outside contributor to TheStreet. Her opinions are her own.