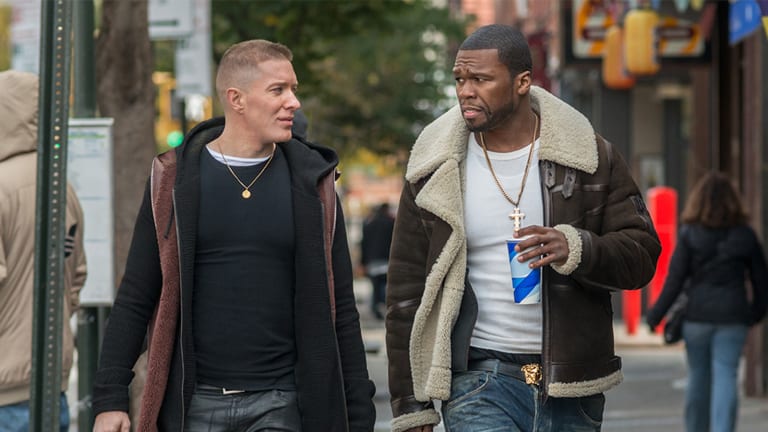 NEW YORK (TheStreet) -- Content vs. distribution. Which has the upper hand?
Starz (STRZA) , maker of the hit series Power, and AT&T (T) - Get AT&T Inc. Report, the country's second-largest wireless provider, are at an impasse over a distribution deal that pits a maker of original television content angling for higher fees against a pay-TV provider eager to cut costs.
The showdown illustrates how the media industry is being reshaped as more consumers get their entertainment from digital platforms, which in turn are jostling for supremacy.
Long an also-ran to Time Warner's (TWX) HBO, Englewood, Col.-based Starz is eager to capitalize on some of its highest ratings ever, helping to fuel a stock price that has surged 52% in 2015 to $45.30 at Tuesday's close. Starz has even surpassed CBS's (CBS) - Get CBS Corporation Class B Report Showtime among premium-channel subscribers, taking second place behind HBO in the third quarter of 2014, according to data compiled by SNL Kagan.
Dallas-based AT&T, meanwhile, is pushing federal regulators to sign off on its $49 billion deal to acquire DirecTV (DTV) , a transaction that speaks to ongoing consolidation among distributors keen on gaining more leverage with content creators. On Tuesday, AT&T appeared all but assured of winning approval for the deal when Federal Communications Commissioner Tom Wheeler said he would ask the full commission to approve the transaction with conditions. 
"Starz is saying, 'Everybody wants our content, so we're willing to go through many different distributors,'" said Roger Kay, president and technology analyst at Endpoint Technologies Associates, in a phone interview. "The distributors feel like they have all the eyeballs, they have all the customer relationships."
Starz depends in large part on subscription fees from pay-TV distributors like AT&T for revenue.
Tensions between the two companies spiked this past weekend, the The Los Angeles Times reported, saying that key deal terms hadn't been reached after several months of talks. The tiff speaks to a tug of war over whether a growing audience or a growing cable and satellite network should have more clout.
The current deadline for talks, which have already been pushed back at least once, comes at the end of July. Starz, which counts media mogul John Malone as a shareholder, has 23.7 million U.S. subscribers, according to SNL Kagan. AT&T's U-verse TV, Internet and phone customers can opt to add Starz and Encore to their television service for an added fee.
This is not the first set of distribution talks to come to loggerheads.
AT&T and CBS agreed in July to extend their carriage agreement after CBS had earlier denied AT&T's request for an extension, fearing the telecom would fold its U-verse subscribers into DirecTV following the completion of a potential merger. AT&T has denied it would let DirecTV displace U-verse.
In 2013, 3 million Time Warner Cable (TWC) customers were to watch CBS for a month after the two companies disagreed about how much Time Warner Cable should pay to carry CBS programming. TWC lost 3% of its TV subscribers that quarter and ultimately raised its bid for the right to broadcast CBS just in time for its NFL football regular-season games.
Starz has had the good fortune of a particularly successful summer season, thanks to its original programming. The premium television channel's original series Power attracts 6.3 million viewers across all platforms, making it the best-performing series in the channel's history. According to Starz, African American viewers have watched Power more than any other scripted show on premium cable since 2006.
The fantasy series Outlander has also performed well, netting about 5 million viewers an episode, and often landing in the top 10 rated programs on cable TV, according to Starz.
Wall Street has embraced the premium-cable channel, too. Starz shares have climbed this year in part on speculation that it will eventually merge with movie studio Lions Gate Entertainment (LGF) . The two companies engineered a stock swap in February, leading to Malone joining Lions Gate's board of director. In June, Malone, who is Starz's largest shareholder, raised the possibility of a merger.
Premium channels often bargain not just to get a more favorable rate from their distributors, but to get a lower channel number on television dials and to be included in the cheapest tier of premium bundles.
Starz's higher profile with viewers and investors is giving CEO Chris Albrecht great negotiating leverage, said Richard Hofstetter, an entertainment lawyer at New York City-based Frankfurt Kurnit.
"Just think: if you're a center fielder on the Yankees or you're a tight end on the Giants, and you're having a particularly good season, that's when you want to negotiate," said Hofstetter.
AT&T, meanwhile, would prefer to wait until after it acquires DirecTV, a merger that would increase its subscription base to roughly 26 million, surpassing Comcast (CMCSA) - Get Comcast Corporation Class A Report as the largest pay-TV provider in the U.S. More subscribers equals more bargaining power. Currently, six million customers subscribe to its U-verse bundle, which includes television, Internet and phone.
"My guess is the stalled talks are likely related to AT&T wanting to use the additional leverage they are gaining from their acquisition of DirecTV," said Jeff Wlodarczak, founder and senior media and communications analyst at Pivotal Research. "Consolidation on the distribution side is net-net bad for all programmers, but especially smaller ones like Starz."
Starz is also anticipating that its last pre-acquisition deal with AT&T will influence the carriage fee it commands once AT&T closes its deal for DirecTV.
"It is really likely that whatever they determine in this negotiation would eventually be what works for the entire entity," said Debby Ruth, senior vice president of Frank N. Magid Associates. 
Like previous contract disagreements between content providers and distributors, the Starz-AT&T dispute has become a public squabble.
In a statement Friday, Starz said it would hold out for a "fair and reasonable rate" from AT&T and warned that AT&T customers could lose their Starz and Encore channels should the deal fail. AT&T, in a statement, countered that Starz "has chosen to take our ongoing negotiations public," but pledged to "work diligently to reach a resolution." It declined to comment further.
When Viacom's (VIAB) - Get Viacom Inc. Class B Report contract with Time Warner Cable ended 2009, Viacom went so far as to place advertisements featuring the Nickelodeon character Dora the Explorer crying in newspapers and on Web sites.
Though neither AT&T nor Starz has yet broadcast advertisements to drum up support, musician 50 Cent has spoken out. 50 Cent, born Curtis Jackson, is executive producer of Power.
"Change your cable package from AT&T to anything else," wrote the entertainer in a post on Instagram. 
From the perspective of Starz, Kay said, the advantage of taking a dispute public is that AT&T subscribers are more likely to identify with the company producing their favorite shows than with their cable provider.
"If you're the viewer, you have a relationship with the content on the screen even if, when you get the bill, it's from AT&T," Kay said.